NBA
To Bet Or Not To Bet: Los Angeles Clippers Edition
With Leonard and George on board, they're the favorites
By Phil Naessens - Jul 11, 2019, 2:18pm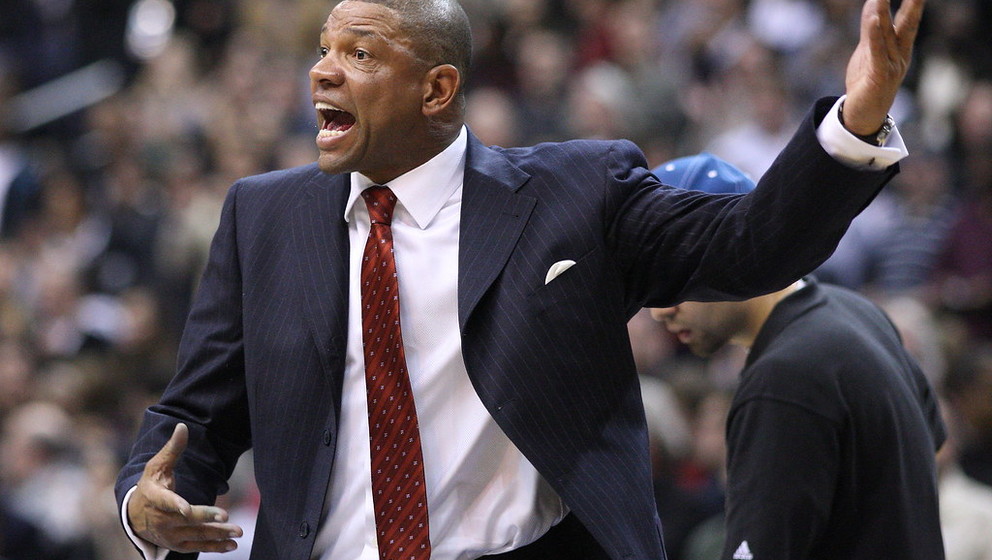 The Los Angeles Clippers share the same building as the Los Angeles Lakers but have always been known as "that other team". This past week, the Clippers shocked the NBA world by luring away Kawhi Leonard from the NBA champion Toronto Raptors and traded for All-Star forward and 2018-2019 MVP finalist Paul George. Vegas has the Clippers at 3/1 to win the 2019-2020 NBA Championship but have the Clippers been overvalued?
New Faces
Los Angeles might not have many new faces, but the two major names they've added are both All-Stars and potential MVP candidates. 
Kawhi Leonard is the reigning Finals MVP and is coming off a regular season in which he averaged 26.8 points, 7.3 rebounds and 3.3 assists. Leonard shot 49.6 percent from the field and 37.1 percent from downtown this season and maintained his health by sitting out 22 regular-season games due to "load management".  
Paul George was having an MVP-type season with Oklahoma City before a rotator-cuff injury slightly slowed him down, even outshining superstar teammate Russell Westbrook. It didn't cause him to miss many games and he finished the regular season averaging 28.0 points, 8.2 rebounds, and 4.1 assists while shooting 43.8 percent from the field and 38.6 percent from long range. All were career-highs for the nine-year veteran.  
Maurice Harkless spent the past four seasons with the Portland Trail Blazers but hasn't played more than 60 games the past two seasons due to an assortment of injuries. Harkless averaged 7.7 points with 4.5 rebounds and 1.2 assists in 23.6 minutes per game last season and should be a valued, versatile wing defender for Doc Rivers and company.
Mfiondu Kabengele was the Brooklyn Nets' first-round pick (27th overall) before the Clippers traded for him. Kabengele could earn his way onto the opening roster for Los Angeles and is coming off a season in which averaged 13.2 points 5.9 rebounds and 1.5 blocked shots per game coming off the bench during his second year at Florida State. He has turned heads in the preseason and interestingly is NBA legend Dikembe Mutombo's nephew.
Terance Mann was the Clippers' second-round pick (47th overall) and finished a four-year career at Florida State, averaging 11.4 points with 6.5 rebounds and 2.5 assists during his senior season with the Seminoles. Mann has also been impressive with his well-rounded play in the Summer League and has an outside shot at making the official roster.
Minimal Losses
The Clippers had to pay a price to bring in George and they'll move forward without last year's third-leading scorer Danilo Gallinari as well as promising young guard Shai-Gilgeous Alexander, veteran forward Wilson Chandler, veteran center Marcin Gortat and guard Tyrone Wallace, (not to mention all the future picks traded away for PG-13). 
A Dynamic And Deep Offensive Attack
The Clippers averaged 115.1 points per game last season (5th-best in the NBA).
Reigning Sixth Man of the Year Lou Williams and his 20.0 points per game will be a key factor once again and should lead a talented second unit when either Leonard or George (or both) are off the floor. 
Montrezl Harrell had a strong 2018-2019 season in a reserve role and will be looked upon to provide inside scoring and a rebounding punch off the bench once again. He put up 16.6 points and 6.5 boards in 26.3 minutes per contest last year and be the second option behind Williams on what should be the league's top bench unit.
Ivica Zubac was acquired at the trade deadline last season and should have the starting center role all sewed up after signing a multi-year extension. He showed off flashes of offensive upside at various points and should continue to develop in that regard as time progresses.
A Stifling Defense
The Clippers ranked 11th in the NBA last season in defensive efficiency, but with the addition of the two best two-way players in the NBA, it's safe to assume that LA could have one of the most dominant units in the league this year.
Adding newly-extended Patrick Beverly to the mix should also make life miserable for opponents, as should Harkless' versatility. 
The X-Factor
With so many returning players and the additions of Leonard and George possibly making an already-good team great, the wild card could be Zubac on the defensive end. The Clippers finished 23rd in the NBA in points allowed in the paint last year and with so many great perimeter defenders, Zubac needs to be the last line of defense and protect the rim. Zubac finished with less than one blocked shot per game last season, so he will need to step up.
To Bet Or Not To Bet?
At 3/1, the Clippers are the favorite to win the 2020 NBA Championship and Los Angeles has just as good a chance as any to lift the Larry O'Brien Trophy next June. Leonard and George should be a deadly combination on both ends of the floor and the Clippers have a deep squad and could easily win more than the 56.5 games that Vegas set as their win total. 
The Clippers have the bench to take them to the top of the heap and Doc Rivers is an experienced coach who knows what it takes to win a championship. 
The Western Conference is stacked and certainly won't be easy to win. The Lakers are loaded and the Denver Nuggets, Golden State Warriors, Portland Trail Blazers, Houston Rockets and a vastly improved Utah Jazz should all be in the mix. Nonetheless, betting on the Clippers at +300 might not be possible again if they get off to a hot start early in the season, so it might be a perfect time to capitalize.