GSW
Warriors
Today, 11:10 PM
WAS
Wizards
GSW -2 O/U 238.5
PHX
Suns
Today, 11:10 PM
PHI
76ers
PHX -1 O/U 220.5
OKC
Thunder
Today, 11:10 PM
IND
Pacers
IND -9 O/U 229
BKN
Nets
Today, 11:10 PM
TOR
Raptors
TOR -3.5 O/U 228.5
CHI
Bulls
Today, 11:10 PM
CLE
Cavaliers
CHI -2.5 O/U 210
ATL
Hawks
Tomorrow, 12:10 AM
NYK
Knicks
ATL -1.5 O/U 216
UTA
Jazz
Tomorrow, 12:10 AM
HOU
Rockets
UTA -11 O/U 226.5
MIA
Heat
Tomorrow, 12:40 AM
SAS
Spurs
SAS -1 O/U 215.5
DET
Pistons
Tomorrow, 12:40 AM
DAL
Mavericks
DAL -10.5 O/U 218
DEN
Nuggets
Tomorrow, 2:10 AM
POR
Trail Blazers
DEN -1.5 O/U 229
MIN
Timberwolves
Tomorrow, 2:10 AM
SAC
Kings
SAC -5 O/U 239
MEM
Grizzlies
Tomorrow, 2:10 AM
LAC
Clippers
LAC -1 O/U 227
NBA Consensus Picks
NBA Consensus Picks for Today:

Atlanta Hawks vs. Orlando Magic
Point Spread: +/- 12
The NBA consensus pick for this game has the Hawks as the favorites to cover the spread in this one, and despite the massive 12-point edge in Atlanta's favor, there are several reasons to believe the Hawks shouldn't have major problems to cover that edge and win comfortably. The first reason lies in the recent form of both teams – the Hawks have gone 4-1 in their last five games and have dropped just two of their last 10 contests in the league, while the Magic has gone 2-8 in their last 10 games and are coming off a loss against the Houston Rockets that pushed their losing streak to two contests. Atlanta's edge over Orlando goes well beyond the win-loss column, though, as the Hawks have the advantage in points scored per game (113.5 points per game against Orlando's 104.4 points per game, the second-worst mark in the league), points conceded per contest (110.7 against Orlando's 111.3) and several other categories such as assists and blocks per game. As if that wasn't enough, the home/away splits are telling as well with Atlanta going four games over .500 at home while Orlando winning just eight of 27 games away from home. Another reason why the Hawks have a clear edge ahead of this game lies in the fact that, while both teams will be dealing with absences, Atlanta can cover their gaps far better than Orlando. The Hawks will be a bit thin in terms of depth in this game with Danilo Gallinari (foot), Tony Snell (ankle), De'Andre Hunter (knee), Kris Dunn (ankle) and Cam Reddish (Achilles) all out, but the team has adjusted well to the absences. As for the Magic, nearly every single player with a few years of NBA experience will be missing this contest -- Terrence Ross (back), Otto Porter (foot), Michael Carter-Williams (ankle) and James Ennis (calf) are all out for this one, meaning Orlando will have to trust in its young players once again – something that hasn't worked as expected thus far for the Magic. Taking all the factors into consideration, the Hawks should be able to cover the double-digit spread rather easily.
Best Bet: Hawks -12

BetQL's NBA Consensus Picks
Check out BetQL for our NBA consensus picks, with BetQL you can find out which side the public is betting for every game and every bet type. You can either fade the NBA public betting or ride them to a victory but no matter if you are picking moneylines, against the spread, over unders, or even the 1st half, BetQL can tell you which side the public is betting.
With BetQL you can ensure that you are always looking at the most updated public betting data and the updated NBA consensus picks. We work closely with the sportsbooks who provide us their public betting data so we can show you which side is the consensus pick. You will see if you visit our public betting page enough that the consensus picks update throughout the day, so if you are a sharp NBA bettor we recommend checking in right before tip off to see which side the public is on. If you want to fade the public that decision is up to you, but we aim to provide NBA bettors with the most data so they can craft their own winning picks. If you want to learn more about fading the public while betting on basketball keep reading below.
If you are looking into consensus picks for tonight make sure to take a look at the signup offers we have for legal sportsbooks in your area. Sportsbooks are trying their best to gain you as a new customer and are giving away risk free bets, deposit matches, and free money just for signing up. Be sure to take advantage of the offers and use BetQL to find out if you should fade the public percentage or tail them tonight.
NBA Consensus Picks
There are a lot of different strategies that you can use when betting on NBA games, whether that be betting NBA spreads, money lines, or over under totals. One of the most popular methods to start your research is by looking at NBA public betting trends or as it is sometimes called NBA Consensus picks. Most sites aren't able to show you public betting percentages but with BetQL you can see the public betting percentage and the percentage of public tickets on any NBA game. With BetQL you are able to see the NBA consensus picks by looking at the percentage of public money that is on a team, and the percentage of public tickets on that side as well. For every game you can see the public betting data for each team head to head so you can use that data to craft your own pick. To find the public betting data all you have to do is click into the game you are interested in from our games table and you will see the public betting bar graph that shows the percent of money and the percent of tickets. If you are new to BetQL and don't have a game in mind that you want to find more information on you can sort the public betting percentage column to see the overview data for all the games on the college basketball slate today.
NBA Public Betting Trends
Tracking NBA public betting trends is difficult and even when you find the data you want it is most likely coming from multiple sources. BetQL makes tracking public betting data easy because we have all the historical data you need. When we are talking about tracking public betting trends we are talking about the process of looking to see which teams are garnering the most public bets and with BetQL you can see this for all bet types. Some bettors choose to follow the public and will bet on the public favorites. However a very popular and profitable strategy is by fading the public and taking the team that is seeing less public tickets. If you don't think public betting data is helpful you can check out our NBA expert picks to see who the sharps like tonight.
Fading the Public for NBA Betting
When you hear some one talking about fading the public they are talking about looking at the consensus pick, and betting the other side. The strategy behind this is that novice bettors aren't very successful bettors and don't fully know what they are doing, finding out which way they are betting makes it easy to bet the other side and profit. Although fading the public is one of the most talked about methods of betting on the NBA it may not be as profitable as you would think. Ideally you should never just blindly look at a consensus pick and bet the other side, but you should use this method on a case by case basis. Data shows that there is some success to fading the public but the conditions have to be right. As the NBA becomes more and more of a mainstream sport the casual bettors are starting to place more tickets on NBA lines. An increase in public bettors leads to more success of fading the public, especially for sports like the NBA where many casual fans aren't actually watching the games. Most casual fans get their NBA info from recap shows and highlight accounts of social media, which can be a negative for sports betting. It can be hard to know if a team is covering the spread if you aren't completely locked in and historically public bettors love winnings teams, but may not understand if they regularly cover.
Fading the public can be a great NBA betting strategy to use for high profile games where a lot of public tickets are going to be placed. It may not make sense to fade the public in a game against the Cleveland Cavaliers vs Orlando Magic because casual bettors most likely will be staying away from that game. If the New Orleans Pelicans are playing the Utah Jazz in primetime and the world wide leader in sports is playing Zion Williamson dunk highlights for ninety minutes on a loop it may be helpful to see if that highlight package has influenced the consensus pick even though the Pelicans aren't a great team against the spread.
Bets based on Hottest Trends
Bets based on Hottest Trends
Recommended bets that also have performed well historically. The list updates in real time. To meet the criteria, an upcoming game must display:
1. 3 to 5 star best bet rating to indicate strong value right now
2. Trends must have a 55% profitable win rate over at least 10 games
54% Win Rate
3-Star & Higher NBA Spreads
The model has gone 488-423-14 on 3-Star and higher NBA spread bets
54% Win Rate
4-Star & Higher NBA Spreads
The model has gone 268-226-9 on 4-Star and higher NBA spread bets
56% Win Rate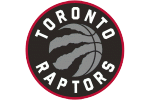 TOR
-3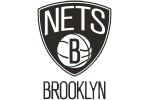 BKN
+3
5-Star NBA Bets
The model has gone 238-185-7 on 5-Star NBA bets in the last 90 days
57% Win Rate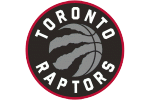 TOR
-3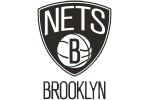 BKN
+3
5-Star NBA Spreads
The model has gone 146-110-5 on 5-Star NBA spread bets
54% Win Rate
Cleveland Cavaliers Totals
The model has gone 82-69-6 on All Cleveland Cavaliers total bets
Most Popular Right Now
Most Popular Right Now
Popular events based on current user activity. The list updates in real time, with recent activity more heavily weighted.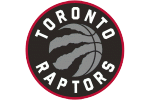 TOR
vs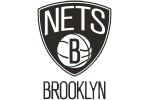 BKN
Wed, 4/21 11:10 PM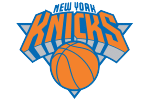 NYK
vs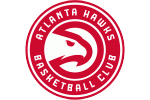 ATL
Thu, 4/22 12:10 AM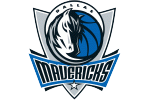 DAL
vs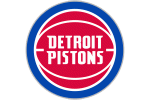 DET
Thu, 4/22 12:40 AM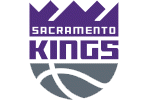 SAC
vs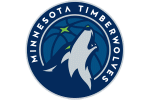 MIN
Thu, 4/22 2:10 AM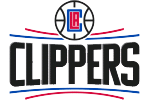 LAC
vs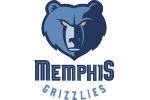 MEM
Thu, 4/22 2:10 AM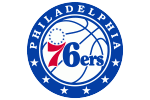 PHI
vs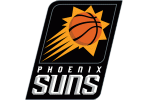 PHX
Wed, 4/21 11:10 PM
What is the best bet in the Magic-Hawks game?