GSW
Warriors
Today, 11:10 PM
WAS
Wizards
GSW -2 O/U 239
PHX
Suns
Today, 11:10 PM
PHI
76ers
PHX -1 O/U 220.5
OKC
Thunder
Today, 11:10 PM
IND
Pacers
IND -9 O/U 229
BKN
Nets
Today, 11:10 PM
TOR
Raptors
TOR -3 O/U 228.5
CHI
Bulls
Today, 11:10 PM
CLE
Cavaliers
CHI -2.5 O/U 210
ATL
Hawks
Tomorrow, 12:10 AM
NYK
Knicks
ATL -1.5 O/U 216.5
UTA
Jazz
Tomorrow, 12:10 AM
HOU
Rockets
UTA -11 O/U 226.5
MIA
Heat
Tomorrow, 12:40 AM
SAS
Spurs
SAS -1 O/U 215.5
DET
Pistons
Tomorrow, 12:40 AM
DAL
Mavericks
DAL -10.5 O/U 218
DEN
Nuggets
Tomorrow, 2:10 AM
POR
Trail Blazers
DEN -2 O/U 228.5
MIN
Timberwolves
Tomorrow, 2:10 AM
SAC
Kings
SAC -4.5 O/U 239
MEM
Grizzlies
Tomorrow, 2:10 AM
LAC
Clippers
LAC -1.5 O/U 227
NBA Best Bets for Tonight
NBA Best Bets for Today:

Atlanta Hawks vs. Orlando Magic
Point Spread: +/- 12
The NBA odds show the Hawks are clear favorites to cover the spread in this one and have the edge by a massive -12 point, though there are several reasons to believe this assessment and consider Atlanta as the clear candidate to come away with the victory here. First of all, the Hawks have a huge edge in terms of confidence since they're coming off a win against the Indiana Pacers the last time out and have gone 4-1 in their last five contests – their lone defeat came against the Milwaukee Bucks, one of the top contenders in the Eastern Conference. Atlanta's good run of form is not a thing of last week only, however, as the Hawks have posted an 8-2 mark over their last 10 outings. That's a huge difference compared to what the Magic has done of late, as they're coming off a disappointing loss against the Houston Rockets and that extended their losing streak to two games while also seeing them drop eight of their last 10 games. Atlanta also has a huge edge in the statistical department when it comes to scoring, as the Hawks put up 113.5 points per game – the 13th-best mark in The Association – while Orlando owns the second-worst offense with just 104.4 points per tilt. Furthermore, the Hawks shoot the ball better, concede fewer points per game (110.7 against Orlando's 111.3), pass the ball better (24.2 assists per game against Orlando's 22.5) and do a better job of defending the rim (4.8 blocks per game against Orlando's 4.2). And even if that wasn't enough, the Magic have been struggling massively when playing on the road with a meager 8-19 record – while the Hawks have gone 15-11 at home. While it's true that the Hawks will be a bit thin in terms of depth in this game, though, with Danilo Gallinari (foot), Tony Snell (ankle), De'Andre Hunter (knee), Kris Dunn (ankle) and Cam Reddish (Achilles) are all out, though all five players are expected back in the coming days and Atlanta has adjusted well to those absences. As for the Magic, they'll be missing quite a few veterans with Terrence Ross (back), Otto Porter (foot), Michael Carter-Williams (ankle) and James Ennis (calf) all out for this one, meaning Orlando will have to trust in its young players once again. Undoubtedly, all signs point towards the Hawks winning this game comfortably – and thus covering the spread.

Best Bet – Hawks -12

BetQL's NBA Best Bets
Here you will find all of BetQL's NBA best bets for tonight, our NBA best bet model analyzes data for every single game and every sing bet type, so no matter how you like to bet BetQL has you covered. We display our NBA best bets on a 5-star scale that not only show's our NBA model's confidence in the pick but also shows how much value is in the pick. Sometimes picking a winner can be easy but if you have to risk your whole bankroll to win $100 it can be a bit stressful. With BetQL we want to display best bets but we also want to make sure it is a smart value bet. Our NBA best bet model processes data the second the odds are released so you don't have to wait to find NBA bets for tonight. With BetQL you never have to wait for a so called expert to look at the lines and decide their picks for tonight, you can always find the most updated info and data with BetQL. You can use our NBA best bet model to make your picks or dive deeper into the public betting data or the expert picks to see which side you want to bet. If you aren't interested in betting against the spread and you are more of an over under or a moneyline bettor we have model picks for that too!
If you are betting the NBA make sure you take a look at the sportsbook promos we have to offer in your state. Legal sportsbooks are giving away free bets, deposit matches, and free money to bet with just for signing up. Be sure to take advantage of all the offers in your state
NBA Betting Lines Explained
Betting on the NBA can be fun but if you are new it can be a bit difficult to understand. If you are going to start betting for the first time for the NBA playoffs and need some help don't worry BetQL is here to explain it all for you. NBA betting lines are made up of three main components the point spread, the NBA odds, and the line. Below we will go into more details about each:
NBA Odds Explained
NBA odds are no different than any other statistical odds, it merely shows how likely the outcome you are betting. There can be different formats of NBA odds for example American odds, Fractional odds, or Decimal odds although these are different formats of NBA odds they all say the same thing. At the end of the day the NBA odds show how much money you will win if your bet wins. Teams or bets that are more likely to happen will have lower odds, while teams or bets that are not as likely to happen will have higher odds. If you are new to betting the NBA all you have to do is look at the number next to the team you want to bet. If your team has a positive number such as (+110) that means if you bet $100 and your team wins you will win $110. If the NBA odds show a negative number next to your team like (-200) that means you would need to bet $200 to win $100. If you are new to betting on this sport then you have to figure out the best balance between the risk, the value, and the NBA odds. Luckily BetQL is here to help since we analyze every game and every bet type to show you which side you should take to maximize your profit. With BetQL you can always ensure that we are balancing the value of the odds to our star ratings. We will rarely give a team that has (-500) odds five stars because there is not much value wagering $500 to only win $100. Not only is the strategy of betting the odds on favorite every game a very stressful strategy, but you also need to have a large bankroll to even try that. With BetQL our NBA best bet model looks to promote winners while also balancing value, so our tool is not only helpful to advanced bettors but also novice bettors who are looking to get their feet wet with betting and are still trying their best to understand the difference between NBA odds, lines, and spreads.
NBA Spreads Explained
Betting NBA spreads or ATS (against the spread) for short is the most popular way to bet on NBA games and is also very simple to understand. An NBA spread also known as a point spread is how many points a team can either win or lose by to win a bet. For example, if the NBA spread is (-2) your team will need to win by at least three points to win the bet. If the team you bet on has a point spread of +4.5 it means the team can lose by four points and you can still cover. The reason NBA spreads exist is to create value on each side so bettors will be enticed to bet on both teams. When the best team in the league is playing the worst team in the league everyone knows the best team will win, but the real question is by how much. The point spread attempts to bridge that gap and gives points to the lesser team, or takes points away from the better team depending on which side you bet. Betting with point spreads not only makes the game more fair for bettors but it racks up the difficulty. Everyone can pick out a winner but can you pick out a winner when the NBA point spreads are involved. When you start betting the NBA against the spread you start to look at the game with new eyes. No longer do you start to track the teams that win, but you start keeping a closer eye on the teams that can cover the point spread. Whether you are betting the NBA against the spread or you are checking in on the latest NBA spreads BetQL has you covered. With BetQL you always know you are looking at the most updated NBA odds, lines, and spreads because if the spread changes at the sportsbook, it will update immediately on BetQL. Our model works once the odds, lines, and spreads have been released and once our best bet model can get a hold of the point spread it will run 10,000 simulations to figure out which side will cover the spread. Always know that if the NBA spread changes at the sportsbook you can be sure the point spread is updated at BetQL.

NBA ATS Example:
The San Antonio Spurs are favored to win against the Sacramento Kings and the NBA point spread is set at +/- 5.5 this means that the Spurs are -6 and the Kings are +6. If you placed a bet on the Spurs against the spread it means that the Spurs have to win the game by 6 points or more to win your bet. At the end of the game take the Spurs' final score and subtract 5.5, if the Spurs still win that means you have covered your bet and can cash your ticket. If you bet the Kings that means the Kings can lose the game by 5 points or less because remember this spread was set at +5.5 for the Kings. At the end of the game you can add 5.5 points to the Kings final score and if they have more points than the Spurs that means your bet won!
NBA Betting Lines Explained
Betting on the NBA is all about finding value in the odds, but it can be difficult to find value in the odds because they are always changing. BetQL always shows the most updated NBA odds, lines and spreads. We work closely with the sportsbooks to show by the minute updates. If a line moves you can ensure that BetQL has the most updated line. Finding value in your bets is easy with BetQL because our tool does all the heavy lifting for you. Our NBA best bet model creates its own point spread for each and every game and then compares it to the point spread once the line is released, the model does this with the odds as well, so if there is a big difference between our projected points spread or odds and the actual point spread / odds at the sportsbook then we will flag that game as it will be advantageous to bet.
Most sharp bettors will track NBA betting lines to see how often certain teams cover certain lines. For example the Philadelphia 76ers are a great basketball team and they win a lot of games, but they rarely cover large point spreads. The Sixers may ultimately win all of these games, but they don't cover the point spread. These types of trends are vital to being a successful NBA bettor and most people just don't have the time to watch all of these games and track the data. With BetQL our NBA best bet tool does all the heavy lifting for you by tracking lines, odds, spreads, and records.
NBA's Best Underdogs Against the Point Spread
If you are new to betting with point spreads it can tough to figure out when to bet the underdog. New bettors love to bet on favorites and that makes a ton of sense. If you aren't completely plugged in to the ins and outs of the NBA's regular season you may think a winning record means they blow teams out regularly, but you may be surprised to find out that underdogs cover a fair amount in this league. NBA games are usually hard fought and follow pretty consistent trends which usually means that the underdogs have a good chance to cover the spread. As we start to get closer to the playoffs we wanted to take a look at which teams throughout the season have performed the best against the point spread as the underdog. Sharp bettors regularly cash bets on these underdogs and we want to help new bettors understand the best way to play the point spreads.
San Antonio Spurs
At first glance it may come as some of a surprise that the San Antonio Spurs are the best team in the NBA as an underdog against the point spread, but once you start to think about it, it makes a lot more sense. The Spurs have a legendary head coach, veteran players, and keep games close. The Spurs may not have a winning record straight up on the season, but what they do well is cover a spread. On the year the Spurs are covering the point spread as an underdog 59% of the time which is great value. What makes the San Antonio Spurs a great underdog against the spread is that they usually aren't that big of a dog. On the season the Spurs have only been a 10+ point underdog against the Bucks. The Spurs are able to keep games close enough that they can cover these small spreads which is what you have to look for when you are betting against the spread. Don't discount how much good coaching and veteran players can play into finding a good under dog against the spread.
Memphis Grizzlies
Fighting to stay out of the play in tournament the Memphis Grizzlies are looking to stack up as many wins as they can, but what they really excel at is covering the spread. Although they are almost the polar opposite of the Spurs in the sense that they have a 1st time head coach, a young roster, and very little veteran presences the Grizzlies do everything it takes to cover the number. On the season the Grizzlies match the Spurs' cover percentage at 59% when they are the underdog. Unlike the Spurs the Grizzlies do benefit from some larger spreads, as the sportsbooks can't seem to figure out the best spread for them. It makes a bit more sense that the Grizzlies cover often as underdogs because their youth is on the cusp of becoming great. Currently where they are at with their maturation the Grizzlies are bound to make mistakes and lose close games, but cover the spread.
Chicago Bulls
The last team on our list for underdogs that do a great job of covering a spread are the Chicago Bulls, but we have a feeling they won't be on this list for long. So far in the 2021 season the Bulls have covered 55.9% of their games when they are the underdog. Early in the season the Bulls were often underdogs, but since their trade deadline updates the oddsmakers have been making the Bulls a favorite more often. Since the Bulls made the move to bring in Nik Vucevic things have been going down hill fast. The Bulls were a great pick to cover the spread early in the year because they had a good mixture of youth and vets with enough depth to give better teams trouble when their backups came in. To acquire Vucevic the Bulls had to give up a lot of their vets and even a few young pieces to make room. This Bulls team had major issues defending the paint and that is not a problem Nik Vucevic will ever solve. It seems the Bulls new game plan is to out score their opponents on a nightly basis, but so far they are failing miserably. We may hit a point in this season that the oddsmakers start to set the point spread so much in the Bulls favor that they are once again a great underdog pick, but until we get to that point we highly recommend staying away from betting the Chicago Bulls either as a favorite or an underdog against the point spread



Bets based on Hottest Trends
Bets based on Hottest Trends
Recommended bets that also have performed well historically. The list updates in real time. To meet the criteria, an upcoming game must display:
1. 3 to 5 star best bet rating to indicate strong value right now
2. Trends must have a 55% profitable win rate over at least 10 games
54% Win Rate
3-Star & Higher NBA Spreads
The model has gone 488-423-14 on 3-Star and higher NBA spread bets
54% Win Rate
4-Star & Higher NBA Spreads
The model has gone 268-226-9 on 4-Star and higher NBA spread bets
56% Win Rate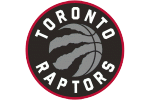 TOR
-3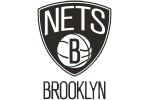 BKN
+3
5-Star NBA Bets
The model has gone 238-185-7 on 5-Star NBA bets in the last 90 days
57% Win Rate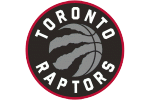 TOR
-3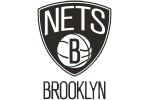 BKN
+3
5-Star NBA Spreads
The model has gone 146-110-5 on 5-Star NBA spread bets
54% Win Rate
Cleveland Cavaliers Totals
The model has gone 82-69-6 on All Cleveland Cavaliers total bets
Most Popular Right Now
Most Popular Right Now
Popular events based on current user activity. The list updates in real time, with recent activity more heavily weighted.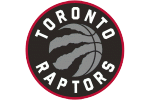 TOR
vs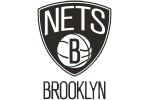 BKN
Wed, 4/21 11:10 PM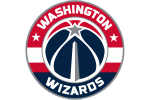 WAS
vs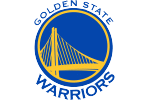 GSW
Wed, 4/21 11:10 PM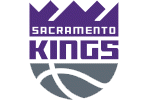 SAC
vs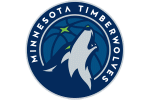 MIN
Thu, 4/22 2:10 AM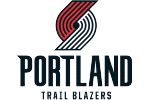 POR
vs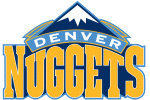 DEN
Thu, 4/22 2:10 AM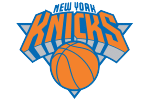 NYK
vs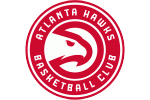 ATL
Thu, 4/22 12:10 AM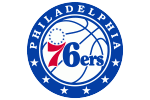 PHI
vs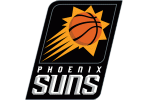 PHX
Wed, 4/21 11:10 PM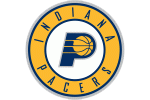 IND
vs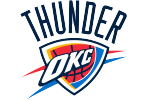 OKC
Wed, 4/21 11:10 PM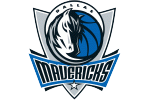 DAL
vs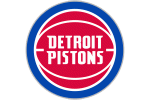 DET
Thu, 4/22 12:40 AM
What is the best bet in the Magic-Hawks game?