NBA Over Under Picks
No Events
BetQL's NBA Over Under Picks

Check out BetQL's over under picks for every game on tonight's NBA slate. Our NBA over under model gives out bets for each and every NBA game on our 5-star scale that not only tells what is a good bet, but also weighs how much value is in the pick. If you are betting NBA over unders then look no further because BetQL has you covered for every game the rest of the season. Our NBA over under model analyzes data the minute the spreads are released so you always know you are looking at the most up to date picks. Stop betting with your gut and start using BetQL's NBA over under picks to win more bets.
If you are betting over unders tonight then take a look at the sportsbook bonuses we have to offer in your area. Legal sportsbooks have great betting offers for new users where you can receive risk free bets, deposit matches, or free money just for signing up. Make sure to take advantage of these offers and pair that with BetQL's over under pick tonight
NBA Over Unders Explained
Betting NBA over under is the easiest bet type to understand. All you are betting on is if the final combined score will be over the line or under. The sportsbook sets the line, and then you place a wager if the score will be over that number or under. It is possible to bet an over under for just one team, but the default of over unders also known as totals is the combined score.
BetQL's NBA Over Under Picks
Betting over unders is one of the best ways to have fun while betting on sports, but it can be hard to pick a winner. Most bettors don't love to bet the under because it makes the game less exciting, but a lot of the times it is the right choice. That is why BetQL is here to help you be more profitable on your over under picks. We have the data to back up why you should be betting an over or why you should be betting the under. Our NBA over under model tracks every single game to build a foundation of data to decide if the over or the under will hit for every single game. Stop mindlessly betting overs and start using data to build a bankroll with BetQL.
Bets based on Hottest Trends
Bets based on Hottest Trends
Recommended bets that also have performed well historically. The list updates in real time. To meet the criteria, an upcoming game must display:
1. 3 to 5 star best bet rating to indicate strong value right now
2. Trends must have a 55% profitable win rate over at least 10 games
There are currently no recommended bets for this sport. View the 'All' section or another sport to see more bets.
Most Popular Right Now
Most Popular Right Now
Popular events based on current user activity. The list updates in real time, with recent activity more heavily weighted.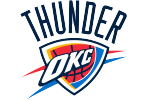 OKC
vs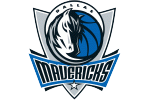 DAL
Fri, 3/12 2:05 AM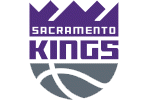 SAC
vs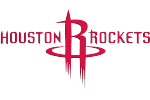 HOU
Fri, 3/12 3:05 AM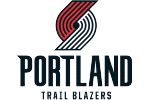 POR
vs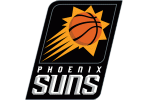 PHX
Fri, 3/12 3:05 AM
Which one of these three teams is the most likely to regress following the All-Star Break?