NBA
Important NBA Trends/Facts To Know On The Christmas Day Slate!
Five consecutive NBA games are on tap!
By Dan Karpuc - Dec 25, 2019, 3:33pm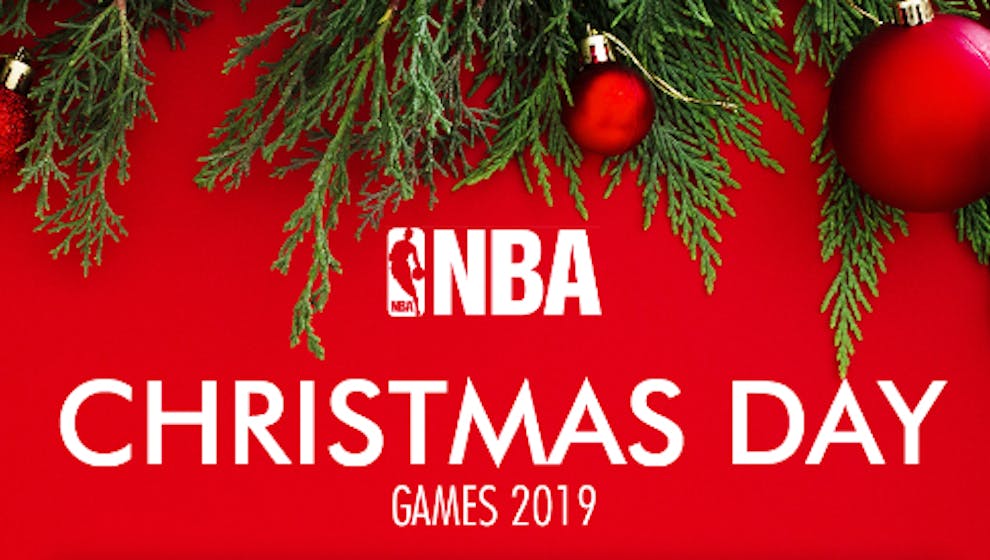 Celtics (20-7) at Raptors (21-9)
BOS -3.5, O/U 212.5, 12:05pm EST
The Celtics are 12-2 ATS against teams with winning records this season. 
Boston has risen to the occasion against quality opponents this season and although they'll be playing without defensive enforcer Marcus Smart, the Raptors will be without Pascal Siakam, Marc Gasol and Norman Powell in this matchup. 
The Raptors are 13-3 SU and 11-5 ATS at home this season. 
Home court advantage has been an obvious component of Toronto's hot start and, as proven in last year's championship run, the Raptors will be guided by the loving support of their city (and all of Canada). 
Bucks (27-4) at 76ers (22-10)
PHI +3.5, O/U 220, 2:35pm EST
In their last 67 games against poor foul-drawing teams (<=24 free throws/game), the Bucks have gone 52-15 SU. 
Getting easy buckets against Giannis Antetokounmpo and the Bucks is necessary. The best way to do so is at the charity stripe. If Joel Embiid, Tobias Harris, Ben Simmons and company don't attack the rim and draw shooting fouls, Milwaukee clearly has the upper-hand. 
The 76ers have been dominant at home, going 15-2 SU, but have gone 8-7-2 ATS. 
While the Sixers have been fantastic at home from a win-loss perspective, they've been just over .500 against the spread. That's worth mentioning, even though they're slight underdogs in front of their home crowd today.
Pro bettors are HAMMERING one side of this spread. Find out which side!
Rockets (21-9) at Warriors (7-24)
HOU -11, O/U 227.5, 5:05pm EST
The OVER has gone 6-10 in Houston's road games and 5-9 in Golden State's home games.
When you think of James Harden, Russell Westbrook and Mike D'Antoni's perimeter-centric system, it's hard not to envision a ton of points on the scoreboard. However, bookmakers take that into account, as evidenced by the fact that they typically list high totals (like an over/under of 227.5 points in this contest). 
The Warriors are 7-24 SU, but 15-15-1 ATS this season (4-10 SU, 6-7-1 ATS at home).
Losing Steph Curry, Klay Thompson, Kevin Durant as well as multiple games from D'Angelo Russell and Draymond Green hasn't resulted in positive outcomes for Steve Kerr's crew. Who would have thought?! While the Warriors have been horrendous in the win column, they've been a .500 team against the spread. As double-digit home dogs in this matchup, that's worth noting.
Clippers (22-10) at Lakers (24-6)
LAL -2, O/U 222.5, 8:05pm EST
The Lakers are 11-2 against the 1H spread coming off of a SU loss this season. 
LeBron James, Anthony Davis and company are one-point first-half favorites. Just sayin'. 
The Clippers have gone 2-5 SU and 3-4 ATS as an underdog this season.
Due to their elite roster, the Clippers have only been listed as underdogs in seven of their 32 games. In those seven games, they've only come across with two victories, but it's worth noting that Kawhi Leonard, Paul George, Lou Williams and Montrezl Harrell are all slated to suit up in what should be an epic battle for bragging rights in LA. 
Pelicans (8-23) at Nuggets (21-8)
DEN -9, O/U 218, 10:35pm EST
The Nuggets are 13-3 SU, but 7-8-1 ATS as a home favorite this season.
There's no denying that Denver is one of the best teams in the NBA. However, coach Mike Malone's coaching style (trusting his bench and depth with heavy minutes) doesn't always translate to lopsided scores. Although they've won 13 of their 16 games straight-up as home favorites this season, they've only covered in seven of those contests.
The Pelicans are 2-10-1 ATS in their last 13 games.
With this roster, it's pretty amazing that the Pelicans have been this awful. Not only do they have one of the worst overall records in the Association, but they've been in a recent free-fall, covering in just two of their last 13 games.