MLB
Looking Back On The Wildest 2019 MLB Betting Trends
These were some of the most significant results from last season
By Ben Heisler - Feb 19, 2020, 5:06am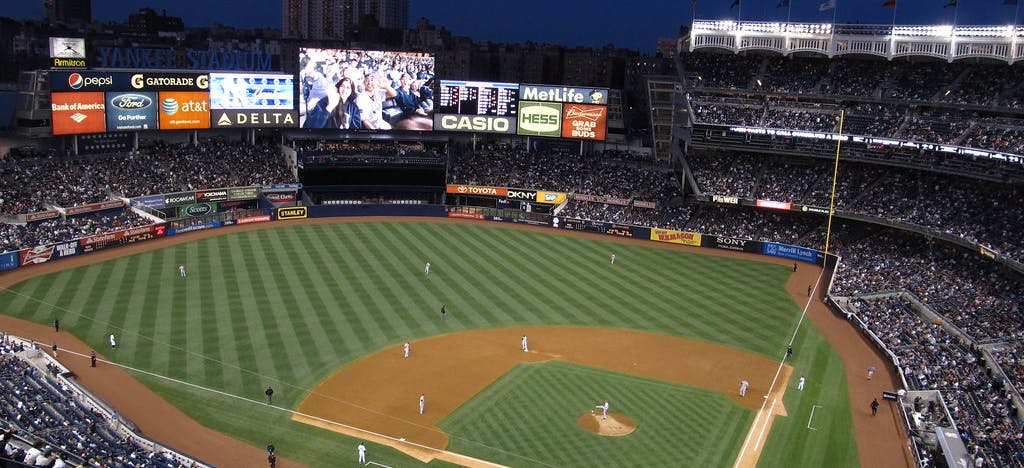 As we inch towards the start of the 2020 MLB season and the fresh air of optimism that awaits most fan bases on Opening Day, let's reflect back on some of the most noticeable and eye-opening betting trends of the 2019 campaign.
The New York Yankees went 94-43 SU as a betting favorite for a 68.6% winning percentage
The San Francisco Giants went a league high 51-30 (63.0%) against the run line on the road
Betting the UNDER for every Cincinnati Reds game in 2019 would've gone 93-61-8 (60.4%)
STRAIGHT UP
NEW YORK YANKEES
Led by the second most efficient offense in baseball, the New York Yankees were both a popular and successful pick by betters to win straight-up as a betting favorite in 2019. Where New York dominated the AL East, going 54-22-0 against their divisional opponents, as well as answering the call as a straight-up home favorite, winning 71.6% of their matchups.
MINNESOTA TWINS
Despite another season falling short in October, the Twins showed themselves to be one of the most resilient teams all season long. Betters took advantage of Minnesota's ability to bounce back, going 43-20 SU after a loss for a 68.2% winning percentage. The Twins led the Majors in home runs with 307, and finished second behind only the Astros in team wOBA (weighted on-base average) at .347.
Other unique trends involving straight up favorites included the Marlins being a favorite in an MLB-low six games in 2019 with the Baltimore Orioles finishing with just 15 games as a moneyline favorite.
AGAINST THE RUN LINE
NEW YORK YANKEES
The Bronx Bombers weren't just a juggernaut on the moneyline in 2019. They also went on to finish a robust 99-72 against the run line (57.9%). Furthermore, where the Yankees truly took advantage of the betting market was as a home underdog, finishing 7-5 on the year with a run line +/- of +3.8, covering those 12 games ATRL by nearly four runs.
SAN FRANCISCO GIANTS
In Bruce Bochy's final year at the helm, the Giants rewarded loyal betters with a 51-30 (63%) record against the run line on the road last season. San Francisco ATRL betters saw a run line +/- of +1.5 as a road underdog in 2019 as well.
Other notable run line trends included the Marlins who finished the season with a 34-22 (60.7%) record against the run line directly following a win, as well as the World Series champion Washington Nationals who ended up 46-28 against the run line directly following a loss (62.2%). 
OVER/UNDERS
CINCINNATI REDS
After finishing 4th in ESPN's Park Factor rankings, 2019 told a much different story for the Cincinnati Reds. Last season, betters who took the under in every Reds game would have finished with a 93-61-8 record (60.4%) on the year. This was due to a largely improved pitching staff, finishing top 10 in Fangraphs' Pitching WAR metric, a top-four K/9 rate, as well as a top-six ground ball percentage to help keep the ball in the yard at the Great American Ballpark more frequently.
PITTSBURGH PIRATES
Despite their inconsistencies that plagued the Pirates throughout the 2019 season, the one constant betters found was that the OVER hit at a consistent rate: 93-63-6 (59.6%) over the course of the season and 48-28-4 (63.2%) in their home games. Pittsburgh finished bottom-10 in pitching WAR with just 8.8 wins above replacement in 2019, as well as a bottom-five ERA at 5.18.
Other intriguing over/under trends in 2019 included the OVER going 47-31-3 (60.3%) in Miami Marlins home games and 32-42-7 (43.2%) in road games. Additionally, the Yankees also put up heavy power numbers away from hitter-friendly Yankee Stadium in 2019, which led to the OVER going 48-31-4 (60.8%) in their 2019 road games.
Click the button below for a risk-free bet up to $500 on DraftKings and stay tuned for more MLB content coming soon!