MLB
Scherzer Hosts deGrom In Elite Pitching Matchup
The NL Cy Young candidates will square off on Tuesday night
By Dan Karpuc - Sep 3, 2019, 2:57am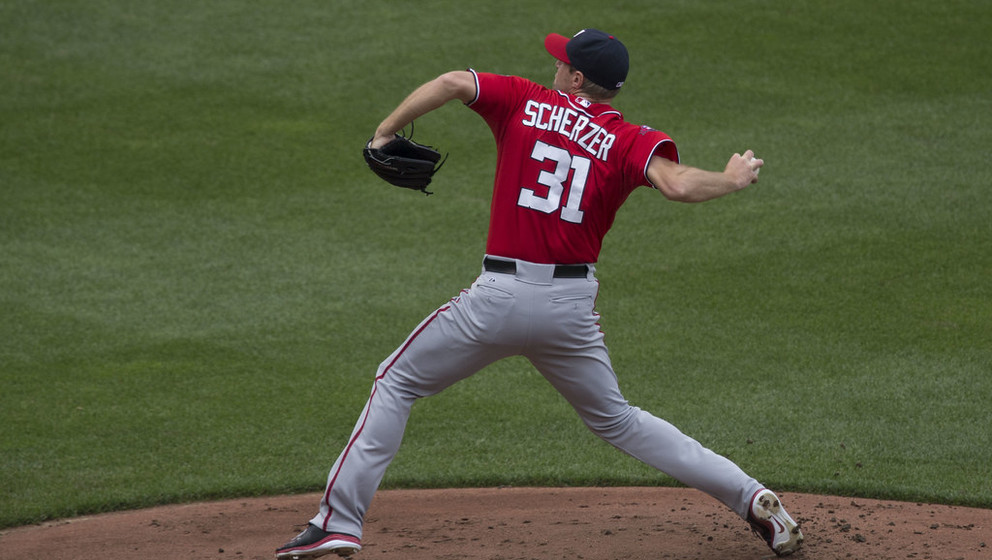 One of the most highly-anticipated recent pitching matchups will take place in DC tonight as Max Scherzer and the Washington Nationals host Jacob deGrom and the New York Mets. 
Scherzer 
(9-5, 2.46 ERA)
The veteran pitcher got off to an uncharacteristically-slow start and the Nationals lost 7 of his first 8 starts this season. 
Since June 1st, Washington has turned it around, winning 9 of his last 10 starts. 
In the month of June, he went 6-0 with a 1.00 ERA over 45.0 IP (25 H, 5 ER, 68 Ks) in one of the most dominant stretches of his career.
After missing a couple weeks of action in July and then again at the beginning of August, he is in his 3rd start back after being stretched out in his last two outings (71 and then 89 pitches). Therefore, he should be back to his normal pitch count in this one. 
This is his 4th start against the Mets this season (2.70 ERA, 14 H, 28 K over 20.0 IP). 
deGrom 
(8-8, 2.66 ERA)
The reigning NL Cy Young winner also had a bad stretch at the beginning of the season, but turned it back around quickly, registering a 2.92 ERA in May, 2.70 ERA in June, 1.09 ERA in July and 2.18 ERA in August. 
However, the Mets have won just 6 of his 17 starts since May 27th, continuing last year's lack of run support for their ace. 
This is his 4th start against the Nats this season (0.53 ERA, 11 H, 25 K over 17.0 IP). 
Who will you bet on in this matchup? Washington opened as slight favorites, but check out the "Games" tab for the latest betting information surrounding the epic showdown.