MLB
Evaluating A 5-Star Bet From Our MLB Model
Premium members have access to this data every single day
By Brandon Barbour - Aug 23, 2019, 8:44am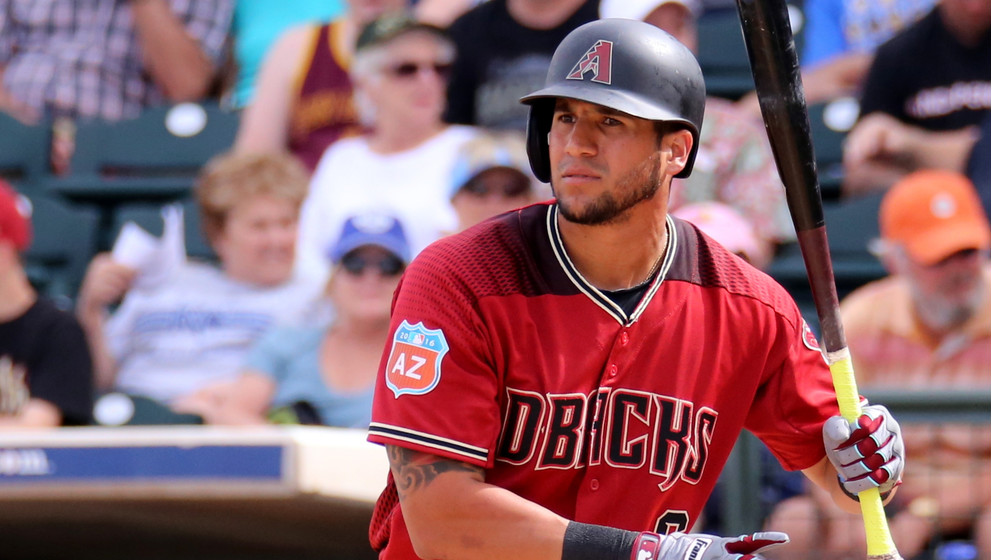 Diamondbacks @ Rockies 
Date: August 13, 2019
Consensus: Arizona -135
Our Model: Arizona -222
The meeting between the Arizona Diamondbacks and Colorado Rockies back on August 13th had a consensus moneyline of -135 in favor of the Snakes. However, the BetQL model had this game set at -222 for Arizona, a hefty 87 point difference. The massive variance made this a five-star wager for bettors, receiving major bang for your buck!
The Rockies needed a spot-start for this matchup and elected to send Jeff Hoffman to the mound for the first time in over two weeks. He had been a disaster coming into that start, walking eight over his last two outings (7 2/3 innings). His ERA over June and July stood at 6.17 with a low 31.8 percent ground ball rate. Meanwhile, Zac Gallen had been cruising, posting a 2.40 ERA over eight starts while allowing more than two runs in an outing just once.
Gallen held opponents to a .191 average with the Miami Marlins this season and held hitters to a 36.4 percent hard hit rate. He limited long-balls to three over 36 1/3 innings and was clearly a top-notch prospect at that point. It seems that the consensus moneyline setters failed to realize this, along with Hoffman's woes. As it turns out, Hoffman had exited a start against the Diamondbacks this season after 2 2/3 innings. He needed 82 pitches to get the eight outs.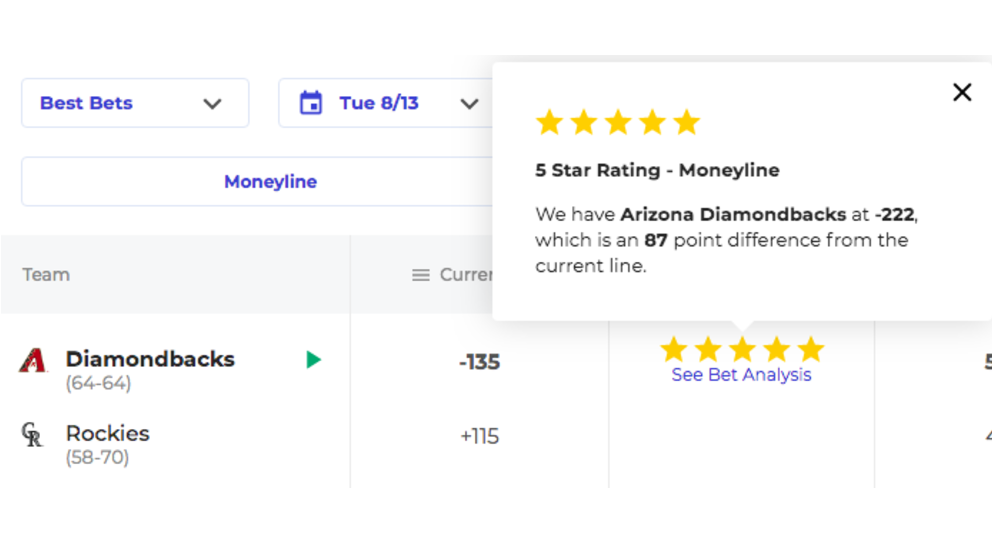 On top of all that, the Rockies had lost six of seven coming into this contest, with the Diamondbacks winning six of nine. The Colorado bullpen had posted a 6.96 ERA and 6.24 FIP over the month, prior to this game. They were allowing a gross 43.8 percent hard hit rate and a 25.3 percent line drive rate. Things simply couldn't be worse for the Rockies coming into this game, proving that a consensus moneyline of -135 in favor of Arizona was way off the mark.
As it turned out, Hoffman was a disaster, allowing seven runs off four big-flies over just two innings of work. Jarrod Dyson, Christian Walker, Nick Ahmed, and David Peralta all launched homers off Hoffman, putting Colorado in a major hole right off the bat. Gallen stuck to his ways, allowing no more than two runs in four innings of work, leaving the game with a five-run lead. The Arizona bullpen shut the door afterward, as they had delivered a solid 2.63 ERA over the month leading up to this point.
Once again, BetQL's proprietary model continues to nail top money-makers by labeling games with ratings, five-star being the biggest discrepancies, leaving you with more opportunity to cash in on a daily basis. 
You wouldn't have realized the potential with this misjudged moneyline setting without subscribing, so get on board and you won't miss out on big opportunities like these!