MLB
MLB Stack Of The Day (September 16th)
The Athletics will welcome Glenn Sparkman to Oakland and crooked numbers should show up on the scoreboard
By Joey Korman - Sep 15, 2019, 9:39pm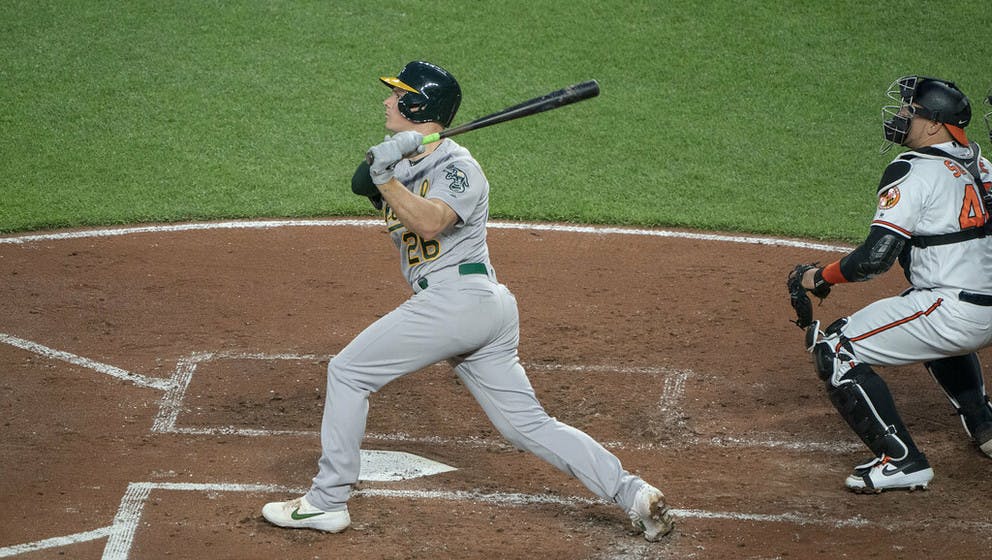 Team To Stack: Oakland Athletics 
Kansas City Royals starter Glenn Sparkman struggles on the road and has averaged only 1.8 DraftKings points per game in 10 road starts this season compared to 9.3 points per game in 10 home starts.
The Royals have given up 6.7 runs per game in Sparkman's 10 road starts this season.
Sparkman has an 8.03 ERA and has allowed a .417 wOBA over his last 10 starts.
Over his last 10 starts, right-handed hitters have recorded a .431 wOBA and lefties have recorded a .399 wOBA against Sparkman. 
The Appealing Matchup
If he is in the lineup, the red-hot Sean Murphy is a good target at the catching position. Murphy is averaging a robust 19.4 points over his first five big league starts, so ride the hot bat when he's in the lineup. Slugger Seth Brown has also been in lineups against righties in recent weeks, averaging 10 points per game against righty starters over his first nine big league starts. Brown had 37 homers in AAA this season, but has yet to homer in the majors despite his solid .281 ISO v. righties. The homers will come. If in the lineup, both rookies should be hitting in close proximity to each other and still offer good value on DraftKings.
As for the higher priced A's bats, Matt Chapman, Matt Olson, and Marcus Semien will be popular among A's stackers per usual. Semien is a good target as he's averaging 11.5 points per game this season in home games in which the A's are heavily favored (65% or greater) as is Matt Chapman who is averaging 9.6 points per game in heavily-favored A's home games. Olson may be a fade candidate in this stack as, despite his strong .301 ISO rate against righties over his last 180 games, the first baseman has averaged only 7.8 points per game at home this season.
Finally, Ramon Laureano is another outfielder to take a look at. He has shown strong reverse splits with a last-180-game ISO .321 vs. righties compared to .188 vs. lefties. Laureano also averages 13.2 DraftKings points per game in heavily-favored A's home games this season.
Lock in your favorite MLB plays and optimize your lineups using the powerful tools on RotoQL!
Note: The advice above is the writer's opinion only and does not represent the stance or interest of BetQL or RotoQL in any way. All statistics were found behind the paywall on RotoQL.