MLB
Talented Lineup Aiming For Bounce Back After Letdown
Thursday night's slate only offers five games, but allows ample opportunity to stack against a high-priced pitcher
By Joey Korman - Sep 26, 2019, 4:57am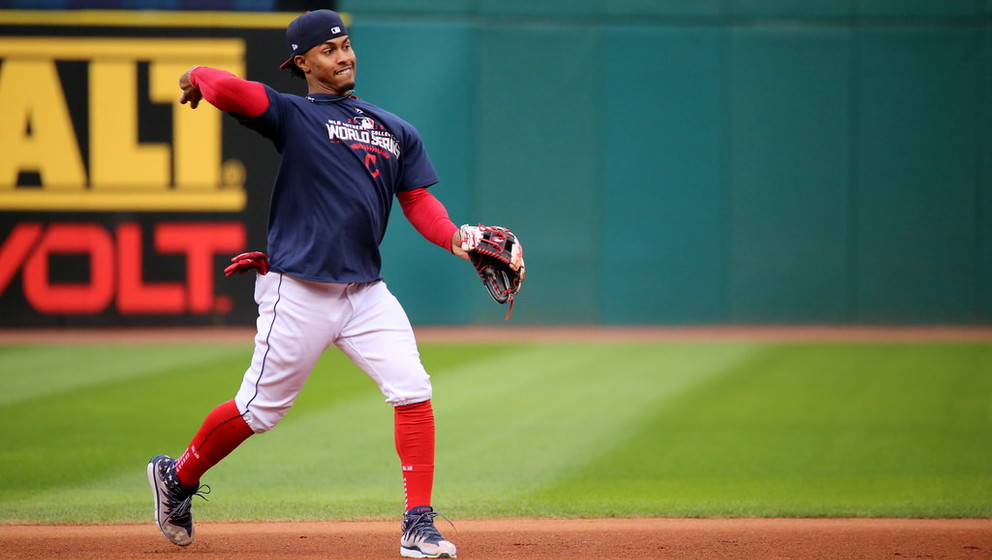 Marlins SP Jordan Yamamoto ($8,600) has fared well as a heavy road underdog this season.
Mariners 3B Kyle Seager ($3,800) is averaging 9.3 DK points per game against lefties this season.
Consider an Indians stack against White Sox SP Dylan Cease, who has struggled at home this season.
Jordan Yamamoto, SP ($8,600)
Mets hitters may be a hot commodity on Thursday night's slate after drubbing Marlins SP Robert Duggar on Wednesday night, but Jordan Yamamoto may be a sneaky play on the road. Coming off a tough home matchup against the Nationals, Yamamoto enters Thursday's contest with the Mets in a much more comfortable position as a heavy road underdog. In four starts as a heavy road underdog, Yamamoto has averaged 18.1 DK points this season against the Mets, Cardinals, Dodgers, and Braves. 
Facing an unfavorable moneyline, Yamamoto will be one of the most unpopular pitchers on the slate especially considering his $8,600 price tag isn't too deflated and he has a 6.00+ ERA over his last ten starts. Overall, Yamamoto has been a road warrior regardless of what the moneyline has been as he's averaging 19.7 DK-points per game in six road starts and 8.1 DK-points per game in eight home starts. Ride the splits in this one.
Lock in your favorite MLB plays and optimize your lineups using the powerful tools on RotoQL!
Kyle Seager, 3B ($3,800)
If in the lineup, Mariners 3B Kyle Seager makes for an interesting, low-ownership play against Oakland Athletics lefty Sean Manaea. Manaea has been sharp since returning from the IL for the A's, but has struggled more against left-handed batters (L-10 wOBA of .342) than right-handed batters (L-10 wOBA of .296). 
The left-handed hitting Seager has actually had more success against lefties (9.3 DK-points per game in 35 games) than righties (7.6 DK-points per game in 62 games). If you filter it even more, Seager has an even higher average (9.9 DK-points per game in 25 contests) when the Mariners face a lefty and have a projected winning percentage below 50% this season. That's a good indicator that Seager has had success against some of the tougher lefties the Mariners have faced which is the case with Manaea.
View today's Best Bets from BetQL's MLB Model!
Cleveland Indians (Stack)
White Sox starter Dylan Cease racked up about 25 DK-points in Cleveland in his first start against the Indians in September. He struck out 11 in 6.2 innings while allowing four earned runs at his lowest DK price of the season, $6,300. Just like his results this season, Cease's price has been extremely volatile and he's back over $9,000 once again, which is a price point that he has failed to meet three out of four times this season. Sometimes high-priced pitchers that are heavy underdogs can be contrarian plays, but in this case, it may be best to stack up Indians hitters.
Cease has struggled mightily at Guaranteed Rate Field in his brief career with a 9.1 DK-point average in seven starts and an ugly 3.3 DK-point average in four starts as a heavy home underdog. In three of those four starts, he has allowed at least seven hits and four earned runs.
Especially considering that the Indians are fighting for a playoff spot and coming off a major letdown in which everyone was stacking them against White Sox SP Ross Detwiler on Wednesday, this may be a prime bounce back opportunity. Cease tends to struggle more against lefties with a .394 wOBA against over his last ten games, so make sure to get shortstop Francisco Lindor and third baseman Jose Ramirez in your lineup. They both carry .290+ ISOs against righties over the last 180 games.
Note: The advice above reflects the writer's view and does not represent the stance or interest of BetQL or RotoQL in any way.