LIVE
CHW
White Sox
4
TOP 9th
MIN
Twins
4
CHW -150 O/U 8.5
WAS
Nationals
3
FINAL
CHC
Cubs
6
CHC -110 O/U 9
NYY
Yankees
6
BOT 8th
TEX
Rangers
4
NYY -150 O/U 8.5
MIL
Brewers
0
Today, 12:10 AM
KC
Royals
2
MIL -180 O/U 7.5
CLE
Indians
5
TOP 5th
LAA
Angels
4
LAA -120 O/U 7.5
HOU
Astros
3
BOT 4th
OAK
Athletics
2
HOU -120 O/U 8
ARI
Diamondbacks
1
BOT 3rd
LAD
Dodgers
1
LAD -275 O/U 7.5
DET
Tigers
2
TOP 4th
SEA
Mariners
0
SEA -120 O/U 8
COL
Rockies
1
TOP 3rd
SD
Padres
1
SD -235 O/U 7
SF
Giants
4
FINAL
CIN
Reds
2
CIN -125 O/U 8
MIA
Marlins
3
FINAL
PHI
Phillies
8
PHI -190 O/U 7.5
TB
Rays
13
FINAL
BAL
Orioles
6
TB -160 O/U 9
NYM
Mets
4
FINAL
ATL
Braves
3
ATL -160 O/U 8.5
BOS
Red Sox
0
FINAL
TOR
Blue Jays
8
TOR -130 O/U 9
PIT
Pirates
2
FINAL
STL
Cardinals
5
STL -125 O/U 7.5
MLB
Hershkovich: Colorado Rockies vs. Arizona Diamondbacks Best Bet for Friday
Betting expert Eli Hershkovich has a top play on tonight's Colorado-Arizona game
By Eli Hershkovich - Apr 30, 2021, 5:25pm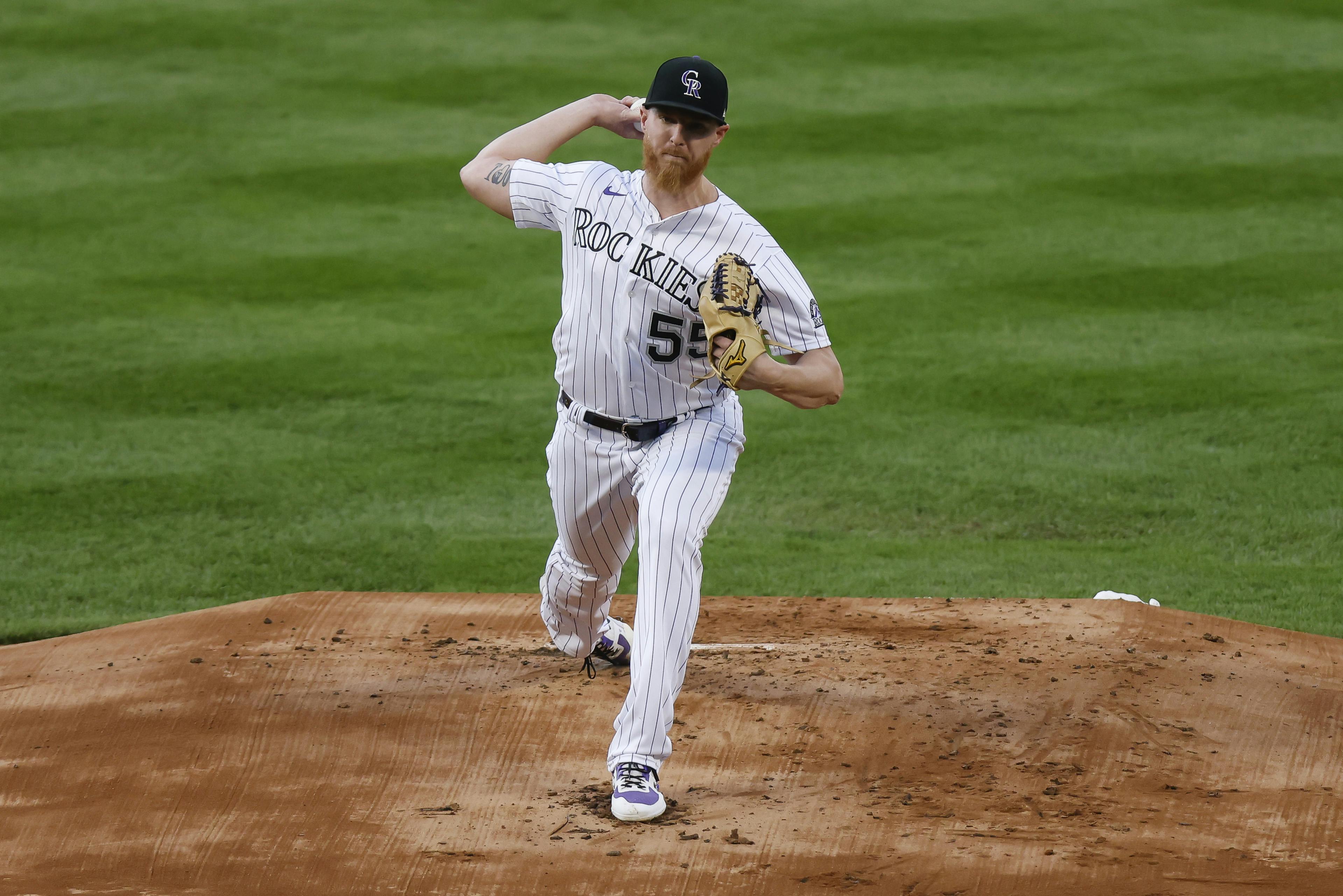 After a profitable start to the NFL draft, including our guy Reed Wallach coming through on his Jaylen Waddle prop bet, let's get back to searching for the best MLB betting angles for tonight's card.
You can get ALL of our best bets on every MLB each day here!
Get all of BetQL's best bets for the MLB season! Dating back a full calendar year, our five-star (max-value) bets have won 61% of the time!
Colorado Rockies (+107 DraftKings) vs. Arizona Diamondbacks - 9:40 PM EST
Sure, the D'backs' Madison Bumgarner is coming off a "no-hitter" on Sunday, tossing seven innings of stellar ball against the Braves. But Arizona is overvalued as a result — even against the Rockies' offense (10th-most runs per game, 4.52).
Colorado is tied for the 10th-lowest wRC+ against lefties this season, but that doesn't tell the whole story. Despite a smaller sample size, Bud Black's team has generated a .754 OPS against lefties compared to a .685 OPS against righties.
Look for the Rockies' Charlie Blackmon, who's dominated Bumgarner in his career (.921 OPS), and his club to have enough success vs. a southpaw who's due for some negative regression (4.60 xFIP) after consecutive strong outings. He's also yielded the seventh-highest hard hit rate (43.1%) among starters with at least 20 innings pitched.
On the other side, Colorado will have Jon Gray (2.54 ERA) on the bump, and Arizona hasn't tallied a ton of success against righties so far this season, ranking No. 18 in wRC+ with a .689 OPS (.897 OPS vs. lefties). I'm willing to back the last-place Rockies in this spot against the surging D'backs.
Pick: Rockies +107 ML or better