NFL
NFL News, Notes & Analysis: Week 3 Evening Slate
Everything you need to know about the Week 3 evening betting slate in one spot
By Dan Karpuc - Sep 21, 2019, 6:45pm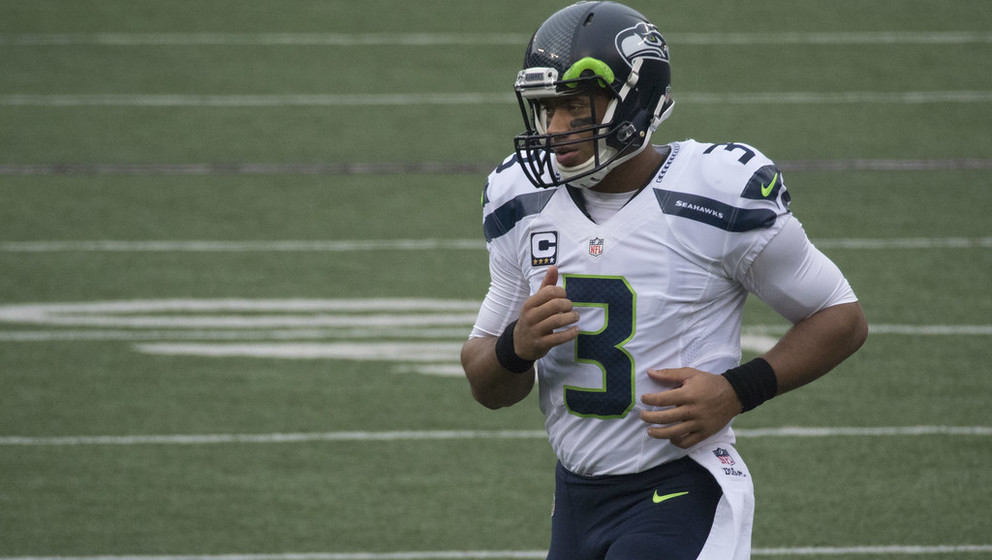 Sunday, 4:05pm EST
Storylines
With Cam Newton (foot) out, the Carolina Panthers will turn to Kyle Allen at quarterback. Interestingly, it was Allen who earned the team the only win in their last 10 games played dating back to last season. In that contest, a Week 17 road victory over the New Orleans Saints, he went 16-for-27 for 228 yards, three touchdowns and a 111.3 passer rating. Like Newton, Allen is a dual-threat, mobile quarterback, so there's a chance that there isn't much of a drop-off in terms of production, especially since Newton has struggled to make much of a positive impact this season. Per usual, expect a heavy dose of Christian McCaffrey, both in the running and passing attacks.
Kyler Murray and the Arizona Cardinals offense are playing at the fastest-pace in the NFL by a wide margin, a clear product of head coach Kliff Kingsbury's Air Raid scheme. Murray has gone 54-for-94 (57.4 percent) for 657 passing yards, but has only accounted for two touchdowns and an interception while getting sacked eight times. Further, he's only rushed the ball six times for 17 yards, which is one of the more puzzling stats in the entire NFL through the first couple of weeks due to his elite athleticism. However, it's clear that Arizona wants to preserve their diminutive rookie quarterback. Expect an up-tempo game from both teams, as both look to earn their first win of the season. 
X-Factor
Adequate quarterback play is crucial, and Allen's play will likely determine the outcome of this game. Judging by his performance in Week 17 of last season, he has the ability to lead an offense. Whether or not he'll be able to keep up with Murray and the Cardinals offense is a different story, especially if they're able to find paydirt more than they have in the first couple weeks. 
Sunday, 4:05pm EST
Storylines
After watching and listening to debates about Eli Manning's Hall of Fame credentials all week, it's now the Daniel Jones show. Even though the cameras might be fixed on Manning more than on the game itself on Sunday, the New York Giants' No. 6 overall pick in the 2019 NFL Draft will receive his opportunity sooner than expected. Unfortunately, he will have to do so with a depleted group of receivers and against a revitalized Tampa Bay Buccaneers offense. Expect a heavy dose of Saquon Barkley to help ease Jones into his first NFL game.
After watching Jameis Winston throw two pick-six interceptions in Week 1, Bruce Arians and the Buccaneers coaching staff made the shift from a pass-first offense to a run-first offense and the positive results were obvious. In their Thursday Night Football victory over the Panthers, Peyton Barber carried the ball 23 times for 82 yards and a touchdown while Winston went 16-for-25 for 208 yards and a touchdown. Most importantly, Winston didn't throw an interception. Look for a similar game plan this week.
X-Factor
Ronald Jones received four carries for nine yards for the Bucs in Week 2 after impressing with 13 carries for 75 yards in Week 1. With explosive, big-play ability, expect him to get back into the swing of things in Week 3, especially if Tampa Bay gets out to a lead. 
BetQL's NFL Model has gone 6-0 in overall 1st half Giants bets this season. Find out this week's best bet!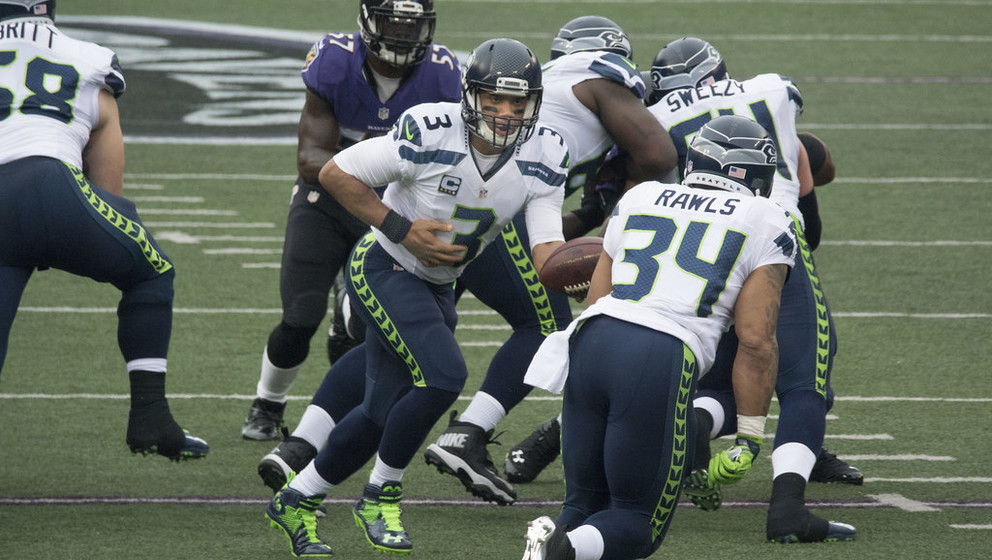 Sunday, 4:25pm EST
Storylines
With Drew Brees (elbow) out, the Saints will rely on Teddy Bridgewater and Taysom Hill at quarterback. The effect that that change will have on the offense will be obvious, especially considering how the Saints offense dropped off last week following Brees' injury. But, it remains to be seen how playmakers Alvin Kamara and Michael Thomas will be impacted. Right now, this situation is more of a wait-and-see proposition than anything else. New Orleans' defense has impressively accrued nine sacks through the first two weeks and could continue that trend against a porous Seahawks offensive line that has allowed eight sacks so far. 
After surrendering 20 points in Week 1 and 26 in Week 2, the Seahawks defense hasn't been as dominant as expected, but will presumably benefit from the presence of Ezekiel Ansah, who will make his season debut this week. Expect a heavy dose of Chris Carson (30 carries, 106 yards, one touchdown through two weeks) since Rashaad Penny is questionable (and will be at less than 100 percent of he plays) while Russell Wilson should continue his ultra-efficient passing ways. Wilson is 43-for-55 (78.2 percent) passing with 495 yards, five touchdowns and no interceptions in 2019. 
X-Factor
Bridgewater's play will determine the outcome of this game. At this point, we know what to expect from Wilson and the Seahawks offense. However, with Ansah added to a fearsome front seven, Seattle's defense has the potential to dominate this game, especially if Bridgewater doesn't show an ability to throw the ball down the field with accuracy, something he struggled with last week. 
Sunday, 4:25pm EST
Storylines
Despite the presence of DeAndre Hopkins, Will Fuller V, Kenny Stills and Keke Coutee, Deshaun Watson and the Texans passing offense couldn't get going last week. As a whole, Watson has been sacked 10 times already, which has limited his ability to get the ball to his talented group of playmakers. After entering the season with a three-down role, Duke Johnson Jr. has already taken the backseat to Carlos Hyde, who has impressed with 30 carries for 173 yards (5.8 yards per carry). Defensively, the Texans have allowed four different rushes of 20-plus yards this season (tied for the most in the NFL), but that might be a product of facing Kamara and Leonard Fournette in back-to-back weeks more than anything else. 
However, the Chargers rushing game has been dominant so far. Austin Ekeler (29 carries, 124 yards, two touchdowns) and Justin Jackson (13 carries, 116 yards) have been part of an overall attack that has amassed 262 yards on just 46 carries (5.7 yards per carry). Phillip Rivers (626 passing yards, three touchdowns, two interceptions) has benefitted from Ekeler's pass-catching ability as well. The shifty running back has caught 12 passes on 13 targets for 163 yards and two scores so far. Despite playing behind one of the weakest offensive lines (on paper), Rivers has been sacked five times through the first two weeks, which is in the middle of the road. As a whole, Los Angeles is looking to rebound after a 13-10 loss to the Lions last week. Interestingly, the talented offenses of the Chargers and Texans combined for a whopping 23 points in their respective contests last week. 
X-Factor
Watson needs time to throw the football. Luckily for him, the Chargers have accumulated just two sacks (one by Melvin Ingram, one by Joey Bosa) in the first two weeks, but the presence of that duo is enough to create a major concern for Houston's offensive line. If the Texans can keep their quarterback upright, they should be able to put up some points through the air. But, as seen in the first couple of weeks, that's a big "if". 
Sunday, 4:25pm EST
Storylines
The San Francisco 49ers are off to an impressive start, earning back-to-back road victories in dominating fashion. However, they'll have to deal with some major injuries this week, including star tackle Joe Staley (core). The loss of their starting left tackle could be catastrophic for the 49ers, especially since rookie Justin Skule will now assume the most important position on the offensive line. Read NFL injury expert Will Carroll's analysis about Staley and another notable offensive lineman in his weekly column. Nick Bosa (ankle) and Dee Ford (quadriceps) could also miss the game or be limited on the defensive end. But, as seen so far, Jimmy Garoppolo and the 49ers offense devised by offensive mastermind Kyle Shanahan appear to be a major threat to the league through the first two weeks. 
With Ben Roethlisberger (elbow) out for the season, the Pittsburgh Steelers will turn to Mason Rudolph at quarterback. Rudolph's ability to move around in and outside of the pocket might open up more opportunities for the Steelers offense, but like any first-time starter, it's tough to predict the impact that he will make since emotions can certainly come into play. If James Conner, who was on the injury report all week before getting cleared, is limited, that'll make Rudolph's life tougher. The Steelers traded a first-round pick for former Dolphins defensive back Minkah Fitzpatrick, who will play on Sunday. It remains to be seen whether or not he can make an immediate impact. 
X-Factor
Rudolph and wideout James Washington played together at Oklahoma State University. As seen in the preseason, the two have a major connection. While Washington has been quiet so far, there's a strong reason to believe that he will make an impact this week. 
Former NFL offensive lineman and current broadcaster and radio host Ross Tucker selected one of these teams as his personal best bet of the week. Find out who he picked!
Sunday, 8:20pm EST 
Storylines
The Rams are off to a solid start after taking down the Panthers 30-27 on the road in Week 1 before dominating the Saints 27-9 at home in Week 2. Jared Goff, Cooper Kupp, Robert Woods, Brandin Cooks, Todd Gurley and Malcolm Brown should all continue to produce in this matchup. It's very clear that the Goff-Kupp connection is real and thriving. Read more about why that duo poses a major threat this week and beyond.  
Who would have thought that a team led by Baker Mayfield, Odell Beckham Jr. and Jarvis Landry would have discipline issues? The Cleveland Browns have committed an NFL-high 27 penalties, which has awarded their opponents 267 yards (also an NFL-high) through just two weeks. The team has clearly not found their groove yet following an offseason of praise. The number of players who are questionable or out for Cleveland this week is also concerning, since the team seemingly needs to be at full strength to compete with the Rams. It could be a long night for Cleveland on Sunday Night Football. 
X-Factor
Cleveland has a 22.2 third-down conversion rate through two weeks, which is the second-worst mark in the league. If the Browns want to pull off the upset in this matchup, they'll need to drastically improve that number. If not, the game could be over by 9:00. Luckily, Beckham would be able to verify that time on his million-dollar watch of the week, though.
BetQL's NFL Model has gone 10-2 in overall Rams bets this season. Find out this week's best bet!  
Check back next week for another installment of this column!