NFL
Will Carroll's Injury Report: Week 3
The NFL injury expert breaks down notable situations in advance of Week 3 action
By Will Carroll - Sep 19, 2019, 6:25pm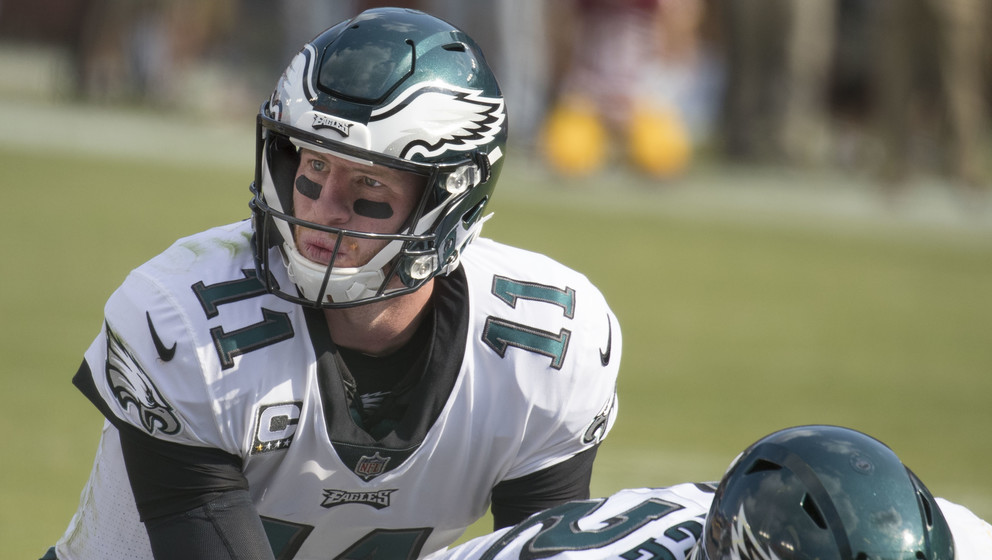 People are blaming me for saying that "fewer big name players had been hurt this season." That all changed in Week 2, but it's not me. I don't have that kind of power and if I did, I'd use it for good or at least for the good of my bankroll. 
The fact is that injuries to players like Drew Brees, Ben Roethlisberger, and Aaron Donald are bad for the game. The NFL will say things like "next man up" and "everyone loves rooting for an underdog" and coaches will give "no one believed in us" speeches, but they say dumb things all the time.
The best players playing against the best players is what's best for everyone, which is why I've focused on injuries for my career. Reduce injuries and that happens, instantly. It'd be nice to see the NFL as a whole get on board, or if not, more teams, because the ones that already do win more often. (I see you, Chiefs, Patriots, and Rams.) So with a lot to talk about this week, let's get to it:
Cam Newton (QB, CAR)
This isn't an injury as much as it's a systems problem. While Cam Newton is currently dealing with the foot sprain that has plagued him for much of the pre-season and was re-aggravated in Week 2, the major issue is that losing his base makes it much more difficult for him to throw with his twice surgically repaired shoulder. The foot bone is connected to the shoulder bone, in a way.
Not only can Newton not throw well or without pain or without the risk of further damaging an already fragile labrum complex, he's not able to run, leaving him forced to make throws he normally would not. What we've seen is not what we're used to from Newton and getting him healthy is going to take more than just a bye week off. The Panthers are in a tough position with Newton's health, but bettors can just take a full point out of their models given Newton's issues until or if he gets healthier. If Kyle Allen comes in, as remains possible, it's even more significant.
BetQL's NFL Model shows multiple ★★★★★ bets that you should make in Week 3. Find out what they are!
Carson Wentz (QB, PHI)
Carson Wentz can't stay healthy. It's more a style of play than the "injury prone" trope. All of his injuries have been about taking hits, which wears on anyone, let alone a QB. Just ask Andrew Luck or Newton above. Wentz is likely to play and modern rib protectors are very useful, but they don't take away all the force. Getting hit hurts. Weight on top of you in a pile hurts. Breathing hurts. Wentz played with this and can again, but the fact that he's taking hits like this leads to more problems. 
Quarterbacks like this — Luck, Newton, even Tony Romo — are setting themselves up for more injuries and are therefore simply more risky than other quarterbacks. Call them scramblers rather than runners, though for Newton, it may be a function of his willingness to take hits at his size. This won't be the last injury Wentz takes, but each one might be wearing down his talent.
Alshon Jeffrey (WR, PHI)
DeSean Jackson (WR, PHI)
It's not just Wentz that can't stay healthy. The Eagles lost their top two WR in quick succession Sunday, as both Alshon Jeffery and DeSean Jackson suffered muscle strains. Jackson will miss a week, at least, with a core muscle strain. He won't need surgery, which is common for this kind of injury (see Eric Fisher, below), but it is something that has to heal completely or it is more likely to recur. Look for Jackson to miss this week and maybe more, just to be safe. Jeffrey is a more standard muscle strain, a Grade I calf strain. Everyone's a bit panicked about calf strains after Kevin Durant, but Jeffrey merely needs to let the muscle heal. He could be back at practice on Friday and remains questionable for the game, though I wouldn't expect him to have full speed. Losing both takes a couple points off the Eagles offense.
Despite these ailments, the Eagles are 6-point favorites at home against the Detroit Lions in Week 3. Find out what team BetQL's NFL Model is backing.
Drew Brees (QB, NO)
Nothing moves a line like losing a quarterback. When it's a consistent, high-scoring, and accurate one like Drew Brees, it doesn't matter that Teddy Bridgewater is a quality backup with a solid offensive cast. The offense will suffer for the next six weeks as Brees recovers from thumb surgery. As I expected after the injury, Brees had surgery with Dr. Steve Shin in Los Angeles. It's likely that he used a process called Internal Brace, which I detailed several years ago in this Fansided article. Shin actually provided the pictures for the article! This procedure hasn't been used on an NFL quarterback, but it has been used on star players like Mike Trout, Dustin Pedroia, and Chris Paul. 
It should allow for a quick return, but the 30 day expectation for a baseball or basketball player doesn't seem right for a quarterback who is much more likely to take contact or even another quirky contact like what damaged Brees. Six weeks? It seems reasonable, but anywhere from 30 to 60 days seems just as reasonable. It's going to come down to function and just how comfortable Brees and the Saints feel about putting him out there. My guess is that Bridgewater's play is going to determine how long Brees is out.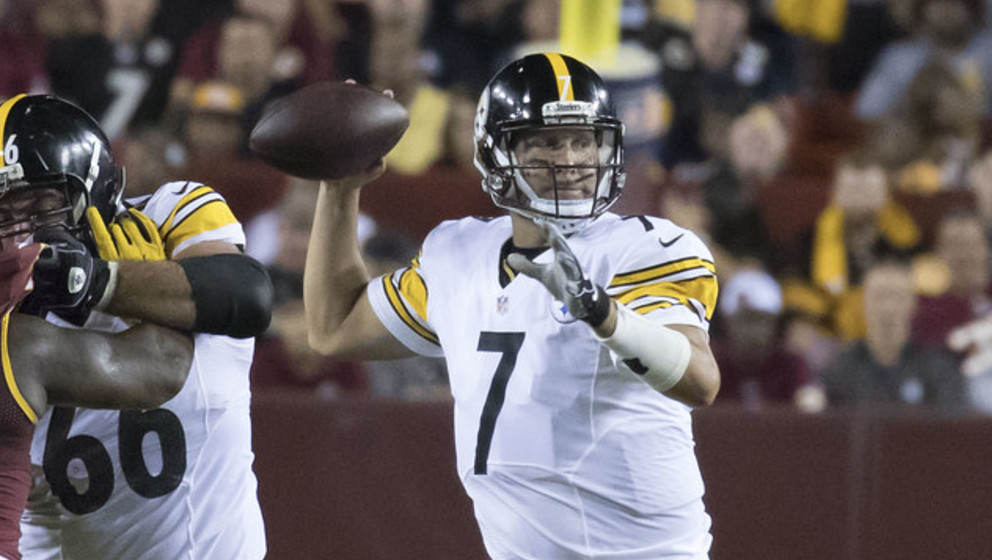 Ben Roethlisberger (QB, PIT)
If someone could please explain to me why the Steelers haven't said out loud that Ben Roethlisberger is having Tommy John surgery, I'd appreciate it. He damaged the ligament on Sunday during a throw after having dealt with flexor issues for the last week. It's a common pattern and while a tough injury, it's an easy surgery and rehab. Roethlisberger's age only factors into the equation if someone had to ask him, "Do you want to do a year of rehab or just walk away?" 
The surgery itself as well as the rehab are so pat at this point as to be almost entirely predictable. The surgery on quarterbacks is less documented, only because the stresses of the football throw are different than the baseball throw, but everything else is the same. Expect Roethlisberger to be throwing by minicamp and at full-go by training camp of next year, though the Steelers will likely slow play his return, especially if Mason Rudolph steps up to his task. Early returns are that Roesthlisberger's absence could be more like Le'Veon Bell's absence than expected — as in, barely noticeable to stats and models. 
James Conner (RB, PIT)
James Conner is a system back. Or rather, the Pittsburgh Steelers system works with any back of a certain minimum skill set. Bell is likely a better back, but the system didn't need a better back. With Conner dealing with a knee injury that has lingered, the fact is that Jaylen Samuels could step in easily and put up the same numbers. (That model is complicated by the loss of Roethlisberger, to be sure.) 
Conner had an MCL sprain late last season and that injury seems to have healed up with a bit of laxity. He got hit in a classic ACL/MCL manner, but the MCL gave more, according to a source with direct knowledge. So yes, Conner is playing on a damaged knee, but in many cases, the MCL is not repaired even after a rupture. The knee relies on secondary stabilizers, so Conner is likely to be a gametime decision. He played with this in Weeks 1 and 2, though the new hit could be one that caused more inflammation, which can be dealt with by the medical staff. 
How has the change at QB and Conner's availability affected Pittsburgh's odds? Track this game on BetQL and make the most informed bets possible. 
Joe Staley (OT, SF)
Eric Fisher (OT, KC)
A quarterback injury does more to a team than anything else, but a good tackle? That's probably close, just because of the effect on the quarterback (and the salary pool.) Two of the best will be out a while after injuries. Joe Staley has a broken fibula, the smaller of the bones of the lower leg. It will heal, taking between six and eight weeks, which is why the 49ers haven't put him on injured reserve yet. He shouldn't have much of an issue once he returns and we've seen some players return at the low end; Reggie Bush came back from a similar injury in five weeks, but wasn't carrying as much weight, obviously.
For Eric Fisher, he's headed for core muscle surgery. This is what we used to call a sports hernia and Dr. Bill Meyer outside of Philadelphia has made this a routine surgery with a six week return. There's almost no complication or function loss after the return, but losing Fisher for that period will allow a bit more pressure on Patrick Mahomes, though he showed last week that he can adjust. Expect more TE covers and designed rolls, but no loss in function for Mahomes. With Jimmy Garappolo, we don't think he has the same skill or mobility as Mahomes, but play design could help him. Garappolo still isn't showing full confidence in his repaired ACL, being hesitant to step up and leaving some throws high.
Substantial injuries can cause lines to move. Track the line movement for every single game on the Week 3 slate on BetQL!
Bumps and Bruises
Aaron Donald briefly left the field after a cut block left him with a sore back. Back spasms seldom go away quickly, but they can be managed. Keep an eye on this as the Rams medical staff works to keep Donald productive despite a heavy workload and regular double teams … Trevor Siemian walked off the field after his severely sprained ankle, but as I've said before, walking off means nothing. Siemian will have surgery to repair (or reconstruct) his damaged ankle and is done for the year … Josh Jacobs has been playing through a groin strain, which has shown in his lack of push. He did it because "I don't want to be seen as a soft back." Nice culture, Gruden … Both Damien Williams (knee) and LeSean McCoy (ankle) have missed practice and are very questionable for this week's game. Either way, the still limited but still good Patrick Mahomes (high ankle) will have to do even more, though the offense showed last year that it can work with very average backs … Devin Singletary came off with a Grade I hamstring strain last week. He'll need a week or so to recover, making him unlikely to play this week. Frank Gore looks like he's got enough in the tank to be an able fill-in  … TY Hilton has a mild quad strain, but he's always played while despite other limitations. I wouldn't look for him to lose targets … Michael Gallup got a little lucky on Sunday. His meniscus was more damaged than his ACL when his knee gave. He'll have surgery to trim the meniscus, which could cost him as little as two games. The Cowboys have receivers, including Jason Witten, which will take his targets and their offensive model shouldn't change. … Adrian Phillips has a broken arm and is out indefinitely, pushing the Chargers down to their third-stringer. However, "indefinitely" just means "we don't know." Phillips could play in a cast much sooner than most think (or the Chargers could put him on IR because they needed the roster spot, as they did on Tuesday) … The Bengals could be waiting longer on AJ Green. A source tells me he's behind where they expected him to be in terms of a return. He's not yet running … Tim Jernigan hits Injured Reserve with a broken bone in his foot. While the Eagles think he could return later this season, which bone is broken will determine how well he comes back. The actual damaged bone is publicly unknown at this time … Laremy Tunsil had what looked like a high ankle sprain on Sunday, but returned. If he loses any lateral stability, things could get tougher for Deshaun Watson with Joey Bosa coming.
About Will Carroll
Will Carroll has focused on sports injuries for almost two decades. His work has been featured at ESPN, Sports Illustrated, Baseball Prospectus, and more. He has written two books and won multiple awards. The best way to get questions or comments to him is @injuryexpert on social.