MLB
How One Pitcher Transformed AL Betting Odds
The Astros made a huge deadline deal that propelled their AL pennant odds upward
By Brandon Barbour - Aug 8, 2019, 4:41pm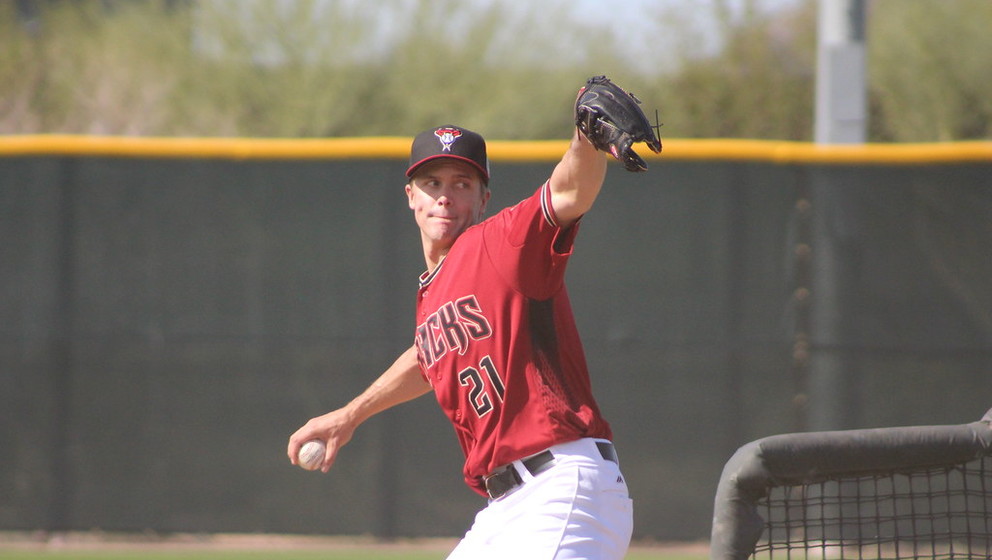 At the end of the trade deadline, the Houston Astros went all-in and acquired Zack Greinke from the Arizona Diamondbacks. In win-now mode, the Astros formed the best 1-2-3 rotation in baseball and instantly became the clear favorites to win the AL pennant (+105).
The Houston Astros pulled off the biggest deal of the trade deadline by plucking one of baseball's best arms at the buzzer. Zack Greinke was acquired from the Arizona Diamondbacks in exchange for four prospects. The Astros managed to keep outfielder Kyle Tucker and starting pitcher Forrest Whitley out of the deal. The two rank inside the top 15 of all MLB prospects. However, they parted with the likes of right-handers Corbin Martin and J.B. Bukauskas, first baseman Seth Beer, and infielder Joshua Rojas.
Greinke is under contract through the 2021 season, so this move will likely replace Gerrit Cole after the season ends (unless the team plans on shelling out out nine figures again). With Greinke, Cole, and Justin Verlander forming the best 1, 2, 3 in all of baseball, it's easy to assume how Vegas reacted to this mega-deal. 
The Astros are now the clear favorites to win the AL pennant (+105, DraftKings), ahead of the New York Yankees (+220), Minnesota Twins (+750) and Cleveland Indians (+1100).
The Staff
We are all aware of the devastating stuff that Verlander and Cole bring to the table. The duo has managed to strikeout over 200 each and appear to be in a battle with each other for the AL Cy Young Award. Verlander and Cole rank first and third in ERA for starting pitchers in the AL, respectively. Greinke ranked eighth in the NL in ERA before the trade. 
The Astros have had another starting pitcher fly under the radar this year and that's Wade Miley. His 3.05 ERA ranks him fourth in the AL this season. This starting pitching staff is built to mow through opponents in the playoffs.
Houston's dominant pitching staff ranked third in the AL with a 3.71 ERA before acquiring Greinke and they're holding opponents to a minuscule .216 batting average. The bullpen has been top-notch as well, logging a 3.75 ERA that ranks them third in the AL. They're currently 10 games ahead in their division and it doesn't appear that they'll have much of a fight down the stretch.
Deadline Losers
The New York Yankees, Minnesota Twins, Cleveland Indians, and Boston Red Sox didn't make any significant additions at the deadline. The Astros swept in so late on Greinke that it didn't leave any team much time to combat it. The Yankees and Red Sox didn't make any key additions and the Twins added bullpen pieces Sergio Romo and Sam Dyson. The Indians sent off Trevor Bauer in a three-way deal that landed them Yasiel Puig, Franmil Reyes, and a couple of arms.
The Yankees are praying that Luis Severino comes back as strong as he was. The ace is hopeful of making it back at the end of August or October, but a lot of hurdles need to be cleared. 
Check out our daily MLB Value Bets HERE!
If he doesn't make it back at full capacity, the Yankees will be relying heavily on their offense. Their starting staff of Masahiro Tanaka, James Paxton, and Domingo German are presumably the arms New York would rely on without a healthy Severino. Two of them are inexperienced in the postseason and Tanaka doesn't compare to any of Houston's top three. It's not like Brian Cashman to get shy near the trade deadline, but their unwillingness to discuss Clint Frazier in any deal really hurt them.
The Cleveland Indians added to their marginal offense by letting Trevor Bauer go and they're still in decent shape. Corey Kluber is ready to make a rehab assignment this week and could return to the rotation in a few weeks. Carlos Carrasco has expressed that he wants to return this season from his battle with leukemia, but nothing has been announced yet. 
Even without the three, Cleveland has discovered that they own one of the most talented, young arms in the league in Shane Bieber. Mike Clevinger looks great and as dominant as anyone. The Indians still have one of the best starting rotations in baseball, but only if Kluber comes back at full strength. 
Still, the Astros have a leg up on them.
The Red Sox and Twins didn't improve their pitching, making their odds drop fairly dramatically. Chris Sale has looked like a completely different pitcher, struggling regularly, and the Twins can't possibly survive off Jose Berrios, Kyle Gibson, and Jake Odorizzi. Their decisions to stand pat will haunt them after they've been eliminated.
A Reliable Offense
The Astros are well off with their diverse lineup. 
They have tallied a .211 ISO and .348 wOBA this season and rank fourth in the AL in runs. Houston's .830 OPS ranks second and their home run total of 190 ranks them third in the AL. It's nice to have a great offense backing up such a dominant pitching rotation.
Wondering where the public betting money is on today's slate? CLICK HERE!
The Astros typically post a lineup card that goes George Springer, Jose Altuve, Alex Bregman, Michael Brantley, Yordan Alvarez, Carlos Correa, Yuli Gurriel, Josh Reddick, and Robinson Chirinos. Rookie Alvarez has posted a ridiculous .364 ISO and .452 wOBA over 177 plate appearances this season, adding to the depth of their already solid lineup. Springer's .296 ISO, Correa's .276 ISO, and Bregman's .265 ISO are all impressive. Brantley's .374 wOBA and Altuve's .371 wOBA are also special. This offense can hang with the Yankees and Twins, and their starting pitchers are that much better.
A Difference Maker
Zack Greinke has been incredibly consistent over his career and things haven't changed as he gets older. He has aged like a fine wine, improving his walk rate to a career-best 3.7 percent in Arizona. He stranded runners at a high rate of 77.5 percent and allowed a low hard hit rate of 35.5 percent. On top of that, he has started 11 playoff games over his career to go along with Verlander's 24 postseason starts and Cole's five outings.
This was a powerful trade that the Houston organization chose to pounce on and they won't be regretting it. They're practically a lock to make it to the World Series on paper and could be half of what might end up as a must-watch Astros/Los Angeles Dodgers finale.
Note: All advanced and batted ball statistics were found on FanGraphs. The advice above represents the writer's personal view and does not reflect or represent BetQL's stance or interest in any way.