NFL
Will Carroll's Injury Report: Week 7
The NFL injury expert breaks down notable situations in advance of Week 7 action
By Will Carroll - Oct 17, 2019, 7:06pm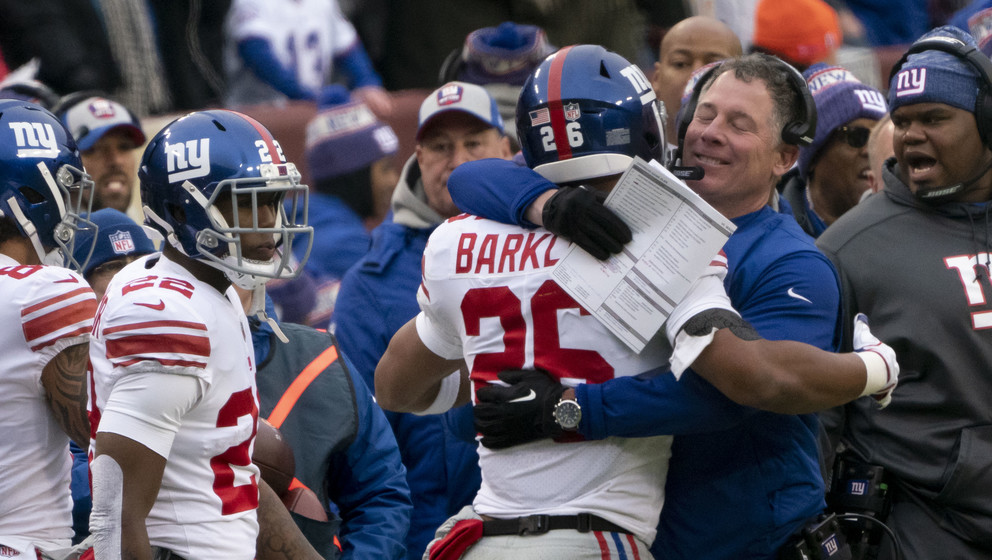 There's an old concept that when a defensive back goes down, the quarterback should immediately go after his replacement. The logic is clear, but it doesn't always work. For bettors, a better question is whether a predictable downgrade of a secondary means we should adjust our models, both spread and total. Should we bet against those secondaries, usually do to injuries? The answer is a bit muddled. 
It's known that quarterbacks (and offensive playcallers) will go after corners and will target second-stringers, but even advanced analysis doesn't really show whether or not that can be exploited. There's a big study to be done there, especially in light of next-gen stats that could give more insight into coverage schemes. Overall though, the point totals don't explode even when the best of island corners go down. There seems to be more of an erosion effect on a defense, where a loss of talent at any position brings the level down all around. This could be an adjustment; lose a corner and you need to try and bring more pressure. 
Capitalize on this injury analysis and get your first DraftKings Sportsbook deposit matched up to $200!
The sheer number of injuries to cornerbacks - Xavien Howard, Josh Norman, Darius Slay, Jonathan Joseph, Jimmy Smith, Aqib Talib, Desmond Trufant, Pierre Desir, Bradley Roby, Ronald Darby  - (and that's without counting out guys who were previously injured and out for the season like Keanu Neal) shows what an extreme issue this is for the league. And that's just this week! Foot and ankle injuries are at the top of this list, but so are muscle strains, which should be reduced by conditioning and prevention programs. (Just look up "nordic hamstrings" if you're curious.) There's obviously something more than one team's issues going on here. The players at this position simply aren't holding up, which means the demands have changed in the last year, or that the players have. The NFL should be looking into this and throwing money at research. They've always been slow to do it and cheap when they do, so we'll see where this goes. 
There's plenty of other injuries so let's get to it:
Will Dissly (TE, SEA)
Will Dissly was a real weapon for Russell Wilson in a way even more talented tight ends hadn't been in that offense. I'm not sure why, but it's all over due to Dissly's injury. His Achilles popped in an ugly maneuver and will be repaired, costing him the rest of the season. The normal recovery on this is around six months, so the calendar will make it so it doesn't have to be rushed. Dissly should be able to return well, though his injury history is worrisome enough that the Seahawks should always have good backups. Achilles injures are clear, repairable, and predictable these days, so we have to change the way we think about them. 
Dissly's loss is a tough one to track. He's been effective, but few would have expected him to be as good. Losing him hurts, but it's very hard to model a player that appears to be replaceable on the face. I'd expect that Wilson will quickly shift back to receivers with those targets rather than one of the tight ends, absent an unexpected trade for someone like OJ Howard. 
Track the updated odds in the Ravens/Seahawks matchup in Week 7 as Seattle will have to compensate for the loss of their breakout pass-catcher.  
Mason Rudolph (QB, PIT)
Mason Rudolph took a big hit but he's really had no major issues with his concussion despite how bad it looked. What's made this look a bit worse is that he's still in the concussion protocol. That really doesn't mean anything, especially given the evolutionary changes to how players go into and out of the protocol. The five steps of the protocol have been consolidated to three and the final "independent" clearance has an odd kicker that's really pushing some changes. 
First, players can essentially go through practices as normal while still being in the protocol. This is even more true for quarterbacks, who red jersey away from contact in normal circumstances. Second, the final clearance has a 48 hour retest policy. If an athlete fails the test for any reason, he has to wait two full days for a retest. There's no clear reason why this is, aside from common sense. This is making teams wait until near the last minute to ensure the best possible result and if a player fails, he fails and is out. 
Also, with the bye week, there was simply no incentive for the Steelers to push Rudolph through. They allowed him to take things slow, get the look of being very concerned, and then will have him clear in time for their next game. There was some confidence in Devin Hodges that allowed for this, though expect Rudolph back under center next time out. Just remember that "in the protocol" has become an overused phrase that's near meaningless if you don't understand what the concussion protocol does.
View all Week 7 NFL Best Bets on BetQL!
Saquon Barkley (RB, NYG)
Let's slow the "wolverine healing" talk on Saquon Barkley or frankly anyone else. Barkley is coming back from a Grade II high ankle sprain in five weeks, slightly better than the low-end estimate of six weeks. This is good, but this is hardly some medical miracle or physical freak. Barkley's back at practice but as yet, we haven't seen the kind of hard, stop/start cuts that will test his leg. Barkley could be effective as a straight ahead, Earl Campbell runner, but watching tape on him, he's instinctively mobile. He dodges, jumps, and spins well for a big guy which leads me to believe that even if told to be a power guy, he'd likely make the other moves.
The Giants medical staff tends to be conservative and the team's not on a playoff push, so they could afford to keep him out unless they felt sure that Barkley wasn't limited and wasn't likely to have a setback. His Twitter announcement could show that he's leading this charge, but it doesn't appear that there was any team pushback on that. The expectation is that Barkley is ready to go, but there's still this slight concern. High ankle sprains are notorious for setbacks and the Giants will likely cut his touches in the first game. I'm not altering the model much, since the team was relatively successful on the ground without him, giving some confidence in both the system and the backups. 
The Giants are listed as consensus home favorites against the Cardinals this week and you can track all of the updated betting information you need to know on BetQL! 
Alvin Kamara (RB, NO)
There's no more athletic running back than I can think of, nor one so reliant on exactly the kinds of moves that a high ankle sprain prevents than Alvin Kamara. The speedy, shifty back has a Grade I sprain, but this one will come down to function. Watch to see if Kamara is able to practice and even then, it's unlikely he'll be at full-go even if he plays. This is one that could really shift the way the Saints offense plays given Sean Payton's proclivities. Latavious Murray won't necessarily get more touches and they won't necessarily pass more. What we'll see is a shift in usage.
Kamara's sprain is mild enough that this shouldn't be a lingering issue, but playing does increase the risk of recurrence, as we've seen with Patrick Mahomes. The Saints are going to have to make a judgement about whether they can get Kamara through to the Week 9 bye, which should help clear up the mild sprain, assuming there's no setbacks. That's why they make the big bucks, but I'm laying off Kamara until after the bye. 
The Saints are road underdogs for the third-straight week. Find out what team BetQL's NFL Model supports in their matchup against the Bears!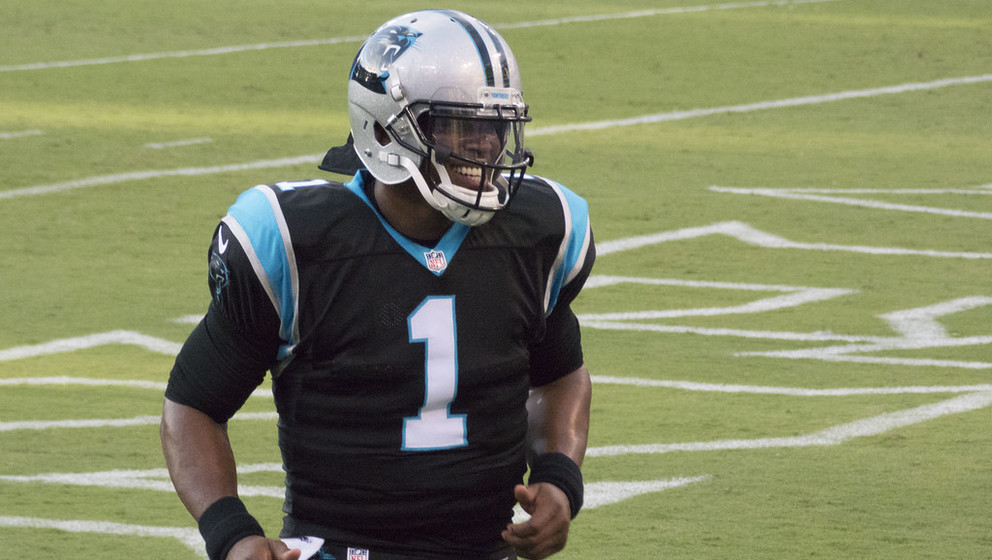 Cam Newton (QB, CAR)
A few weeks ago I said that Cam Newton wouldn't get Wally Pipped by Kyle Allen. Well, I may be wrong on that. Allen has played well, meshing well with the offensive weapons, and Newton's contract situation makes his position tenuous next year regardless of health. While I'm still not Allen's biggest booster for his long term potential, the Panthers might think the future is now. (I still think new ownership will want to draft their own long term QB, but they won't draft in the right spot to get one absent a trade.)
Newton is about to force that decision, returning to practice after a month off of his sprained foot. He's healthy enough to play now, but will the Panthers let him, or can they use the foot as an excuse to let Allen hold the job, at least until he loses? It's going to put pressure on Newton, Ron Rivera, and the team if this becomes a distraction. Newton's every gesture and expression is going to get analyzed. Maybe a quick deal to the Steelers could work? 
But in health terms, Newton's actual return to the lineup should be a net positive. I'm not sure I'd add much to any model for him being in the game, which is credit to how Allen has played, but I'd shift some juice to the Panthers because Newton's one of those players that seems to find ways to keep things close, if not win. My worry is that there could well be a recurrence of this injury or a change to his altered throwing mechanics — don't forget the shoulder in all of this.
Make the most educated bets possible by accessing BetQL's NFL Sharp Bets dashboard!
Todd Gurley (RB, LAR)
Talking to my guys on Atlanta's 92.9 The Game this week, they wondered if Todd Gurley would be motivated to come back since he'd be playing "at home" in Georgia. The answer's yes, but Gurley would have played anywhere this week. Contusions are tough injuries; we've all had them but not usually to the extent that NFL players do. A car-crash level hit to the thigh can result in a lot of blood to the area with the associated pain, swelling, and weakness. This is one of those injuries that modern medicine really can't help, but an extra week of healing can. Gurley may not be a hundred percent, but he's close enough to get out there and take his split. The Rams have shown they can play without him, but he makes the team better, especially in the red zone, so bump your models.
BetQL's algorithm labels the Rams' -150 moneyline as the best bet in the game. Non-premium members can get a free glimpse of our Rams/Falcons game page!
Bumps & Bruises
Mitchell Trubisky should be back this week for the Bears. I'm told that he looks good but awkward at practice as he adjusts to the injured non-throwing shoulder … Drew Brees could be back as soon as next week. He's making very good progress after thumb surgery. Look for clearance to come Monday … Baker Mayfield always had his size held against him. It's not an issue when he's winning but the fact that he's getting beaten up behind a bad line makes it come up again. His hip is a lingering issue and is going to be a maintenance issue for the Browns medical staff … Davante Adams is still dealing with significant pain from the turf toe and may not be back for a while. IR isn't out of the question, but unlikely … Don't expect to see Christian Kirk back this week. The quick slot receiver isn't near the 100 percent that Kliff Kingsbury wants him at  … DeSean Jackson won't play this weekend as he continues to rehab … AJ Green isn't practicing yet and won't play this week. One Bengals source tells me they're seeing little progress and are worried he may not be back at all …  Kemoko Turay had surgery to repair his damaged ankle. Sources tell me there was significant ligament damage, which gives worries for his return next season … Jalen Ramsey did have a back injury. To be on the official injury report, there has to be something that gives a legitimate concern that a player would miss time. That doesn't mean it's serious or won't clear up now that he's gotten the trade he wanted.
Start optimizing NFL lineups, finding value players and keeping up with injuries in seconds on RotoQL! 
About Will Carroll
Will Carroll has focused on sports injuries for almost two decades. His work has been featured at ESPN, Sports Illustrated, Baseball Prospectus, and more. He has written two books and won multiple awards. The best way to get questions or comments to him is @injuryexpert on social.