NFL
Ross Tucker's Week 7 NFL Betting Advice
The former NFL offensive lineman and current broadcaster reveals his favorite Week 7 bet
By Ross Tucker - Oct 17, 2019, 3:04am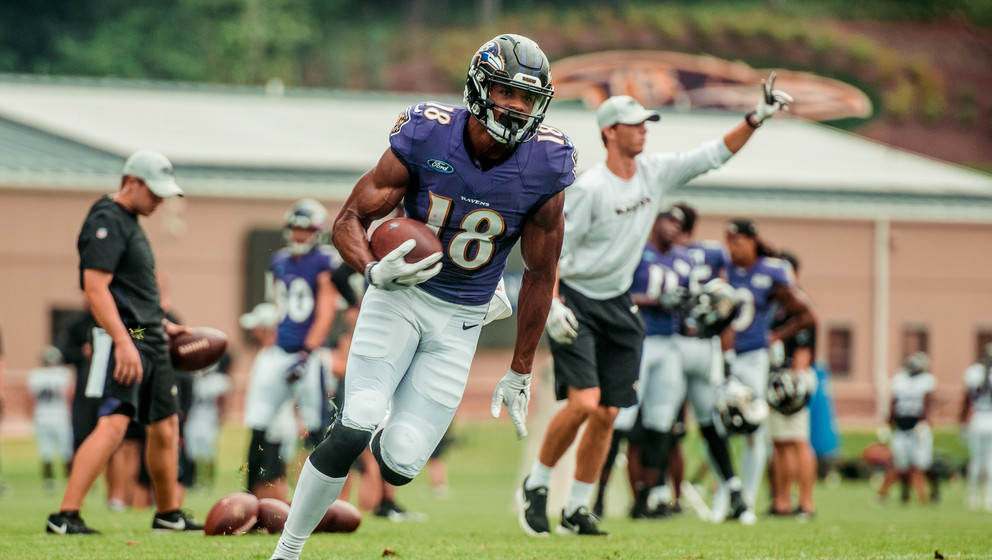 Week 7 is here and, after two wins in a row, I am 4-2 on my weekly picks and am fired up for some awesome matchups this weekend.
Each week, I will give you a bet or two that I like for that week. Sometimes, it will be pure analysis and observations of the matchups and an edge that I feel I am able to identify. Other times it will be my instincts as a former player. And hopefully a lot of times it will be a combination of both.
That is the case yet again this week.
This week, I like the Baltimore Ravens getting 3.5 points from the Seattle Seahawks for three reasons:
The Great Equalizer
I call a college football game every week for CBS Sports Network and pretty much every time I hear defensive coordinators talk about how hard it is to stop mobile quarterbacks. With the way teams are spreading out defenses and then using the quarterback (not only on zone reads but also quarterback powers and counters), it becomes extremely difficult to defend. Previously, defenses could always get a number advantage when trying to stop the run.  
That's simply not possible when the quarterback is involved which is why defenses are having a very tough time stopping Lamar Jackson and the Ravens. Jackson is coming off a game in which he rushed for over 100 yards in the first half and 152 yards total while still throwing for 236 yards as well. Reasonable minds can debate whether that rushing workload is sustainable for a quarterback like Jackson over the course of the season but that's not really our concern as it relates to this game. The Seahawks defense in general is not what it used to be and even though they get stud defensive lineman Jarran Reed back off suspension this week, they still have their hands full with the sophisticated quarterback run scheme that Ravens offensive coordinator Greg Roman employs.
Wondering how many ★★★★★ plays there are on the Week 7 slate? BetQL's NFL algorithm has you covered!
Marcus in the Middle
Alright, so the show was actually Malcolm in the Middle. And Marcus Peters plays cornerback, which really isn't in the middle very often. Can you at least give me some credit for trying to be somewhat creative?
More importantly, the Ravens deserve credit for being aggressive to try to supplement a secondary that has gotten beat up this season and could use some reinforcements. Enter Peters, who is a bit of a feast-or-famine player who takes chances, but those chances are easier to take when you have safeties like Earl Thomas behind you to cover for you. Plus, he is very familiar with the Seahawks and could give the Ravens a boost this weekend on the field. Not only that, but even just the Ravens being aggressive to get a player of his caliber could give a boost to a locker room that knows they have a great chance to win their division again this year and perhaps make some noise in the AFC playoffs.
Track all Week 7 line movement on BetQL!
Home Field Advantage?
This is a weird one. When you think of the Seahawks, you think about the noise, the 12th man, and one of the best home field advantages in all of sports, right?  For whatever reason, it hasn't been the case this year, as Seattle beat both the Bengals and the Rams by only one point while losing to the Drew Brees-less Saints in their only defeat of the season. It's still an advantage, but I think it's fair to question how much of one it is at this point and yet another reason why I think the Ravens have a great chance to win this game outright on Sunday. I absolutely love them getting 3.5 points.
Make the most educated bets possible by accessing BetQL's NFL Sharp Bets dashboard!
About Ross Tucker 
Ross Tucker played in the NFL for seven years as an offensive lineman after graduating from Princeton University in 2001. As a broadcaster, he works for Radio.com, CBS Sports, and Westwood One.  He also owns and hosts his own podcast network including the Ross Tucker Football Podcast all available at RossTucker.com. Follow him on Twitter and Instagram @RossTuckerNFL.