NFL
Ross Tucker's Week 9 NFL Betting Advice
The former NFL offensive lineman and current broadcaster reveals his favorite Week 9 bet
By Ross Tucker - Oct 30, 2019, 9:32pm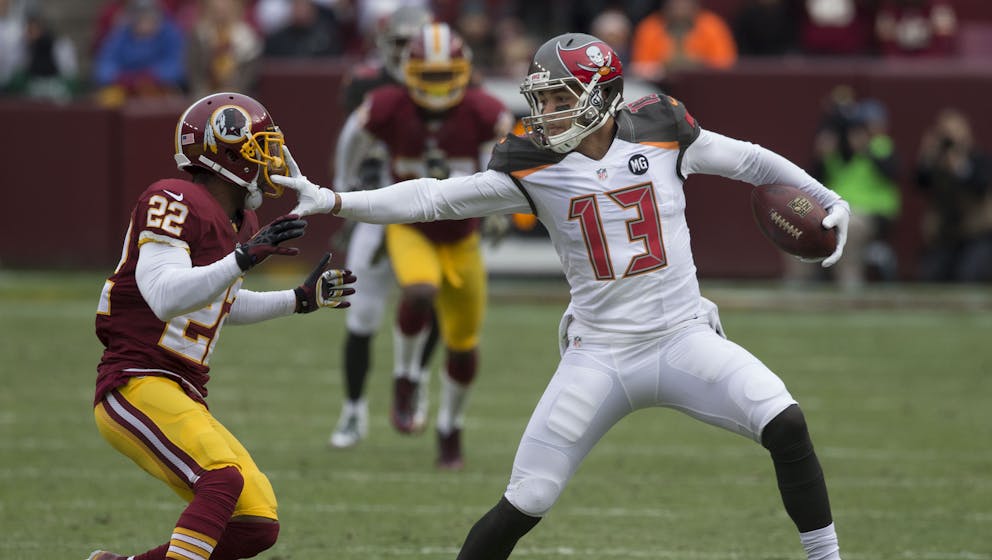 The Jets stink. I showed some faith in them to bounce back in Jacksonville after their disastrous Monday Night Football loss to the Patriots and it backfired as they laid another egg against the Jaguars and reignited Minshew Mania. Needless to say, I won't make that mistake again. That means I am now 5-3 with my weekly picks and am looking to get back on the winning track. 
Each week, I will give you a bet or two that I like for that week. Sometimes, it will be pure analysis and observations of the matchups and an edge that I feel I am able to identify. Other times it will be my instincts as a former player. And hopefully a lot of times it will be a combination of both.
This week I like the Tampa Bay Buccaneers getting 6.5 points from the Seattle Seahawks for three reasons:
Legion of Bloom
This is not the Seahawks defense of years past.  Not even close. They have given up both yards and points on a consistent basis all season and last week was no different.  
Matt Schaub, yes, that Matt Schaub, and the Atlanta Falcons lit up the Seahawks as the veteran back-up filling in for Matt Ryan threw the ball for 460 yards in a 27-20 loss that might have been a Falcons win if not for a questionable fumble call that went the Seahawks way against Atlanta running back Devonta Freeman on the goal line. More importantly for our purposes, the Seahawks once again allowed the opposing team to move the ball at will for much of the game. 
Now they must contend with Jameis Winston and, more importantly, receivers Chris Godwin and Mike Evans?  There's a reason why this game has the highest total on the board right now and that reason is the oddsmakers know that the Seahawks secondary is particularly vulnerable to the Bucs' aerial attack.
Make the most educated bets possible by accessing BetQL's NFL Sharp Bets dashboard!
Home Sweet Home?  
We touched on this a couple of weeks ago when we cashed in on the Ravens getting the points out in Seattle before beating the Seahawks 30-16 and it still stands now. Just like the defense, the home field advantage in Seattle is not what it used to be. They are 6-2, but both of their losses have come at home. Not only that, even their wins at home have been close calls, by one point each against both the Bengals in Week 1 and the Rams in Week 5.  Four games is a big enough sample size for me this season. Now they have the Bucs coming into town and while I don't think the Bucs will win the game, it certainly wouldn't surprise me, and I absolutely picture them keeping this close in a high-scoring back-and-forth affair at worst.
Bucs Were Robbed
Yes, the Bucs lost to the Titans on the road last week but that's probably not the outcome they deserved. Tampa Bay not only stopped Titans punter Brett Kern on his fake field goal attempt late in the game but forced a fumble that they returned for the go-ahead touchdown.  Unfortunately for them, the officials had incorrectly blown the play dead and cost the Bucs a touchdown. It was a brutal mistake by the refs that most likely cost Tampa a victory.
Fortunately for us, we pay close attention to the games, realize what happened, and will cash in with the Bucs getting 6.5 big points on Sunday.
About Ross Tucker 
Ross Tucker played in the NFL for seven years as an offensive lineman after graduating from Princeton University in 2001. As a broadcaster, he works for Radio.com, CBS Sports, and Westwood One.  He also owns and hosts his own podcast network including the Ross Tucker Football Podcast all available at RossTucker.com. Follow him on Twitter and Instagram @RossTuckerNFL.