NFL
Ross Tucker's Week 5 NFL Betting Advice
The former NFL offensive lineman and current broadcaster reveals his favorite Week 5 bet
By Ross Tucker - Oct 2, 2019, 4:11pm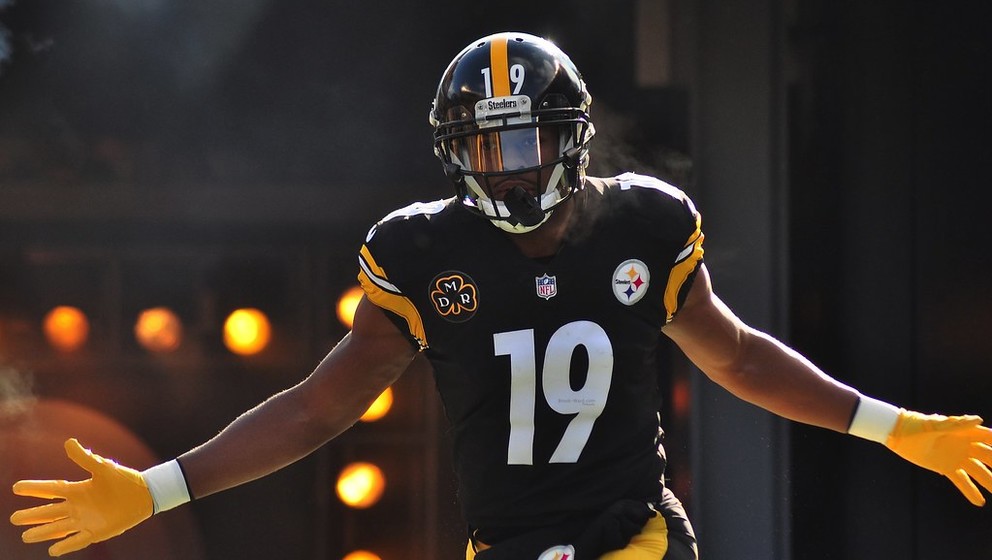 It's Week 5 and that means the lines are getting sharper each week because we are getting a much better idea of who these NFL teams really are. View all Week 5 Best Bets on BetQL!
Each week, I will give you a bet or two that I like for that week. Sometimes, it will be pure analysis and observations of the matchups and an edge that I feel I am able to identify. Other times it will be my instincts as a former player. And hopefully a lot of times it will be a combination of both.
That is the case yet again this week.
This week, I like the Pittsburgh Steelers getting 3 points from the Baltimore Ravens for four different reasons:
Monday Night Mojo
The Cincinnati Bengals are not a good football team, but a 27-3 win is still a 27-3 win and even if it is just one game and the Steelers have a short week, the good vibes are flowing in Pittsburgh's locker room right now and rightfully so. They totally dominated the Bengals from start to finish and are now only one game out of first place in the AFC North. They have a good chance to keep that momentum going. A win against the Ravens and a Cleveland Browns loss would give Pittsburgh a share of first place in the AFC North. 
Track all Week 5 line movement on BetQL!
Let The Big Boys Eat
The Steelers absolutely dominated the Bengals up front on both sides of the ball and that is typically a great sign for a team moving forward. On defense, they sacked Bengals quarterback Andy Dalton eight times while hitting him twelve times and pressuring him on sixteen occasions.  They'll need to do the same against Lamar Jackson and the Ravens. Meanwhile, on offense, they moved the ball very effectively including a bunch of short, behind-the-line passes and some wildcat action with running backs James Conner and Jaylen Samuels. And in perhaps the best sign of them all, quarterback Mason Rudolph was not sacked once which enabled him to play very efficiently throughout the night. The Ravens, on the other hand, got totally run over by running back Nick Chubb and the Cleveland Browns and that is something the Steelers will try to exploit.
Make the most educated bets possible by accessing BetQL's NFL Sharp Bets dashboard!
Home Sweet Home
The Steelers had Heinz Field rocking on Monday night and with the hated Ravens coming to town and a chance to actually turn what many Steelers fans thought was a lost season into something more, it should be a raucous environment on Sunday.  That doesn't mean that Jackson and the Ravens can't handle it, but rather another obstacle they are going to have to fight to overcome.
The Truth About Lamar
Lost in the hoopla of his performance against the lowly Dolphins in Week 1 and, to a lesser extent the Cardinals in Week 2, is the reality that Jackson has not played as well the last couple of weeks. Sure, his stat line doesn't look awful, but it would look a lot worse if it weren't for a garbage time touchdown by Willie Snead at the end of the Browns game. The eye test will tell you he has not played very well the last couple of weeks and with the solid way the defensive line and secondary are playing right now in Pittsburgh, this doesn't exactly look like a "get right" game for the second-year signal caller from Louisville.
Put it all together and I think the Steelers have an excellent chance to win this game outright on Sunday and I absolutely love them getting the three points.
About Ross Tucker 
Ross Tucker played in the NFL for seven years as an offensive lineman after graduating from Princeton University in 2001. As a broadcaster, he works for Radio.com, CBS Sports, and Westwood One.  He also owns and hosts his own podcast network including the Ross Tucker Football Podcast all available at RossTucker.com. Follow him on Twitter and Instagram @RossTuckerNFL.