NFL
Pittsburgh's X-Factor Vs. Seattle
This Steeler must step up in Week 2
By Daniel Mogollon - Sep 15, 2019, 12:48am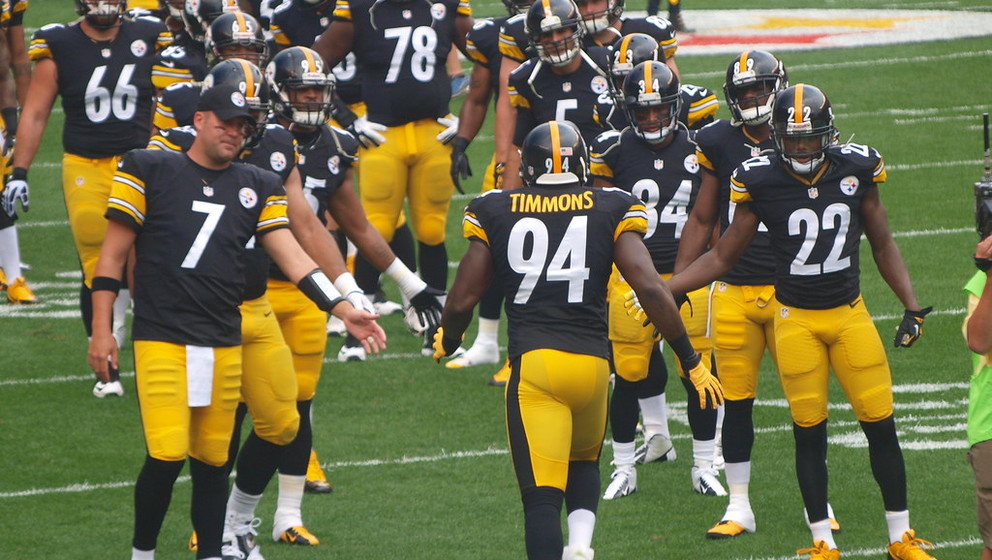 Pittsburgh's Offensive Stumbles In Week 1 
The first game of the post-Antonio Brown era in Pittsburgh did not get off to an auspicious start as the Steelers were thumped by the New England Patriots on Sunday night, 33-3. You can make the case the Steelers always struggle against the Pats, especially in New England, and you'd be right. Pittsburgh has dropped six of their past seven against the AFC rival, including four straight in Foxborough since 2013. 
But you know what they don't do? Fail to find the end zone altogether. Over the past nine meetings (3-6), dating back to 2008, Pittsburgh has averaged 23.3 points per game with a low of 16 points. The last time they failed to score a touchdown against the Patriots it was 1998 and Kordell Stewart was running the offense. 
In last week's offensive debacle, Ben Roethlisberger was 27-of-47 (57.4 percent) with an average of 5.9 yards per pass, numbers well below his career averages of 64.4 percent and 7.8 yards per pass. 
Coming off their defeat, the Steelers are a 3.5-point favorite over the Seattle Seahawks this Sunday in their home opener. 
How To Replace AB?
The Steelers didn't really replace Brown in the offseason, unless you consider the addition of Donte Moncrief. Presumably, that meant bigger roles for many of the returning pass catchers on Pittsburgh's roster. However,  JuJu Smith-Schuster might not be able to top his 111 receptions from last season. 
Who else? 
Second-year man James Washington for one, with tight end Vance McDonald another obvious candidate for a bigger role in 2019, especially considering the Steelers also lost tight end Jesse James and replaced him with rookie Zach Gentry (fifth-round pick), who was trying to make it as a quarterback at Michigan not too long ago. 
In his second season in Pittsburgh, McDonald had a breakout year with a career-high 50 receptions for 610 yards and four touchdowns. Only Smith-Schuster had more touchdown catches last season among the pass catchers on the roster, while Moncrief had a mere 58 more receiving yards with the Jacksonville Jaguars a year ago. 
The loss of the explosive Brown means the offense isn't as prolific. The BetQL NFL Model has the Steelers winning but not covering the 3.5-point spread. Therefore, expect a very tight, hard-fought contest.
Coaches Holding McDonald Back
A big reason for that is McDonald's injury history, as he has never been able to suit up for all 16 games in his six-year career. He's played in 73 of a possible 96 games since he was drafted by the San Francisco 49ers in 2013, including just 10 in 2017 for the Steelers. 
The Rice product has never played more than 564 snaps in his career and no one is expecting him to be Heath Miller, but can the Steelers really afford not to try and get more out of McDonald?
Roethlisberger targeted McDonald just four times last week (tied for 17th among tight ends) and that wasn't until late in the game. His two receptions went for 40 yards, a solid 20 yards per catch. He was also the only tight end targeted out of 47 passes. That's a rate of 8.5 percent compared to 2018 when Big Ben targeted tight ends 17.3 percent of the time. 
What To Expect
Unlike last season, when McDonald was their third-most dangerous weapon in the pass game and the Steelers had James to complement him at tight end, the 2019 offense won't get by without getting more out of him. 
This week provides the perfect opportunity for McDonald to have a big game against a Seahawks defense that just gave up nine receptions to tight ends in their slim win over the Cincinnati Bengals. Tyler Eifert caught five passes (five targets) and C.J. Uzomah hauled in four (five targets) for a healthy 66 yards (16.5 YPC). 
That was a 90 percent completion rate for Andy Dalton when targeting tight ends compared to his 26 of 41 passing (63.4 percent) when throwing to non-tight ends. 
When the Steelers staff studies the tape of Seattle's defense from Week 1, you have to believe Big Ben will look McDonald's way more than four times this week. It probably won't be ten, but Pittsburgh should shoot for six-to-seven targets for McDonald this Sunday.