NFL
Bet On This Landing Spot For Philip Rivers
The future Hall of Famer is on the open market
By Bryan Zarpentine - Feb 19, 2020, 5:08am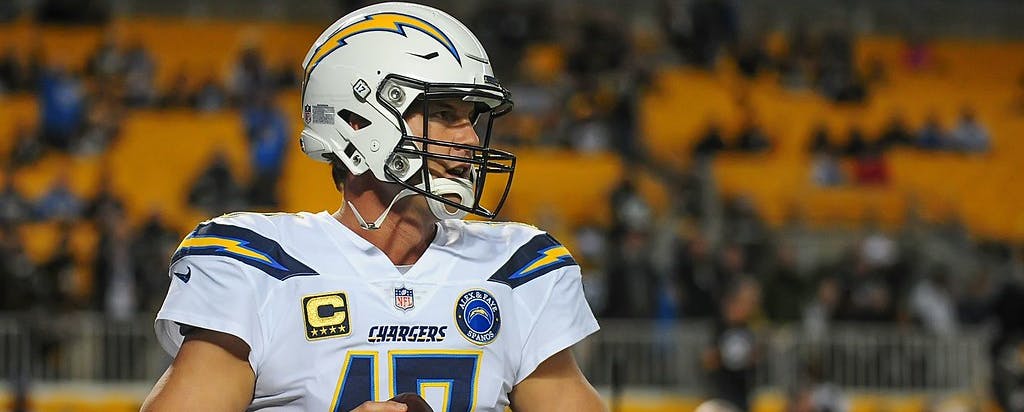 With Tom Brady entering free agency for the first time in his career, where he ends up is bound to be the biggest storyline of the NFL offseason. But he's not the only veteran quarterback who's hitting the open market in his golden years. Philip Rivers and the Chargers are also parting ways after 16 years together, making him available to any team with an opening at quarterback.
Also, Rivers hasn't completely ruled out the possibility of calling it a day and retiring.
With several options all within the realm of possibility, where is the most logical place for Rivers to be during the 2020 NFL season?
Long Walk To New England?
How crazy would it be if Rivers ended up being Brady's short-term replacement in New England? The current betting odds on this are +3400 (FanDuel), so oddsmakers don't think it's going to happen. However, it's not as crazy as it sounds. As long as Bill Belichick is calling the shots, one has to believe that New England's championship window is open. If Brady opts not to return, another veteran quarterback like Rivers could be the next-best option for the Patriots.
They would have to give up a small fortune to move into the top-5 of the 2020 Draft to select one of the top college quarterbacks available. Plus, it's not like they're going to just hand the keys to Jarrett Stidham just because he had a couple of nice preseason games last year. Granted, Rivers struggled with turnovers last year. But he's still younger than Brady and the Patriots might view him as the best option available to maintain their chokehold on the AFC East and remain a Super Bowl contender.
Not Coming Home?
The Tampa Bay Buccaneers are the current betting favorite to sign Rivers with a money line of +170. Part of what's fueling the Rivers to Tampa speculation is that it would be close to where he grew up in Alabama. However, Tampa is more than 600 miles away from where Rivers is from in northern Alabama, so going to the Bucs wouldn't exactly be a homecoming. From a football perspective, Bruce Arians may not want to go from Jameis Winston and his 30 interceptions in 2019 to another quarterback who consistently gave the ball away last season. Even if Rivers was open to playing in Tampa, there may not be a ton of mutual interest from the Bucs.
Taking A Shot With The Colts?
In the end, the most logical place for Rivers is the Indianapolis Colts. Oddly enough, Chargers running back Melvin Gordon publicly stated that he thinks his former quarterback will end up in Indy. While Gordon's soothsayer skills are unproven, he makes a good point about the connection Rivers has with Colts head coach Frank Reich. From 2013 to 2015, Rivers and Reich worked together when the latter served as both the quarterbacks coach and then offensive coordinator for the Chargers. Rivers had some good seasons under Reich, including a Pro Bowl nod and Comeback Player of the Year honors in 2013. With the right quarterback, the Colts have a roster that could stack up against the best in the AFC. Meanwhile, with Rivers still chasing a Super Bowl, a reunion with Reich and a solid supporting cast in Indianapolis may represent his last chance.
Where do you think Rivers will end up? Click the button below to take advantage of a risk-free bet up to $500 on FanDuel!