NFL
Evaluating The Browns' Super Bowl Odds
With a completely revitalized roster, Cleveland should be a contender
By Tommy Snodgrass - Aug 15, 2019, 4:45am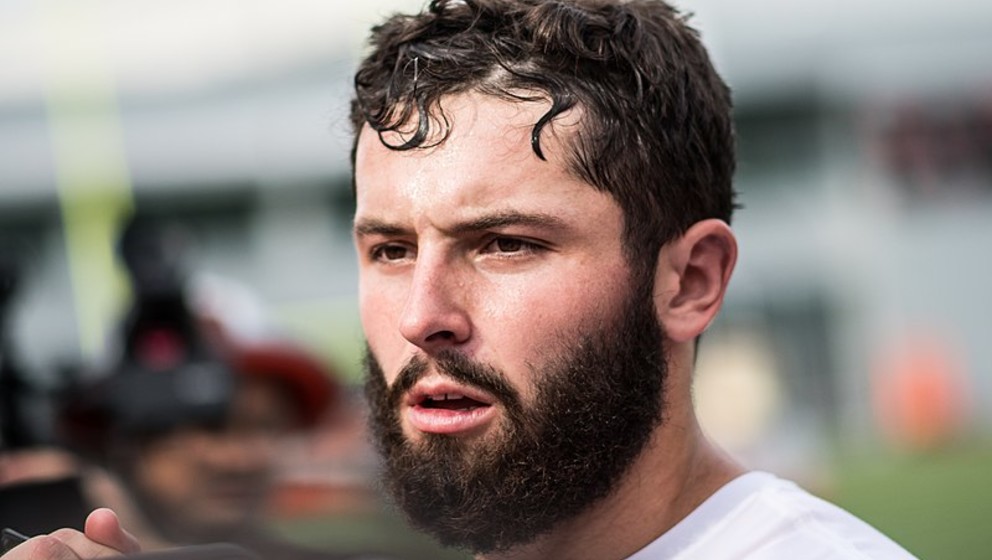 The Browns are listed at +1400 to win the Super Bowl and have the talent and upside necessary to make them a logical bet.
The Cleveland Browns have not appeared in an NFL playoff game since 2002. Even more perplexing, the Browns have not won a championship since 1964, the same year The Beatles first arrived in America. 
It's been a while.
Let's fast forward to the present. DraftKings currently lists the Browns to win Super Bowl LIV at +1400, tied with the Indianapolis Colts for the sixth-best odds. Cleveland is no longer a joke. Let's go through the reasons why that's the new reality.
Freddie Kitchens
Hue Jackson was fired halfway through the 2018 season, alongside offensive coordinator Todd Haley. For the final eight games, defensive coordinator Gregg Williams replaced Jackson as head coach, and running backs coach Freddie Kitchens was promoted to offensive coordinator and was given the play calling duties. 
Cleveland's record throughout the entire Hue Jackson era: 3-36-1
Cleveland's record for the final eight games of 2018: 5-3
Cleveland found something that worked, and their perceived answer is Freddie Kitchens. After his promotion, Kitchens utilized formations not often seen under Jackson, such as two tight end sets and placing three running backs in the backfield, giving the once-stagnant offense a different look. 
In fact, they averaged 52.7 more yards per game with Kitchen calling the plays over the last half of the season. It's clear that he also developed a strong connection with quarterback Baker Mayfield, who made noticeable improvements by the end of the year.
The prominent offensive breakthrough formulated by Kitchens is largely the reason he enters the 2019 season as Cleveland's head coach. Kitchens will look to win a Super Bowl as a first-year head coach; something that has not been done since George Seifert replaced Bill Walsh and led the San Francisco 49ers to a championship in Super Bowl XXIV. 
Fixing the Defense
Defense wins championships, right? 
Well, Cleveland's defense conceded 393.0 yards per game (30th) and 24.5 points per game (21st) in 2018. That's not exactly a vote of confidence, but the Browns made some changes in the offseason.
The biggest issue with the Browns defense in 2018 was stopping the run, as they ranked 28th in rushing yards allowed (135.2 yards per game) and yielded the second-most rushing touchdowns (20). 
Cleveland revamped their defensive line with the additions of defensive linemen Olivier Vernon and Sheldon Richardson. Richardson joins Larry Ogunjobi in the middle to restrict running lanes in the gaps and Vernon will pair with Myles Garrett as outside pass rushers, creating a terrifying quartet in the trench.
Former Arizona Cardinals head coach Steve Wilks enters the 2019 season as Cleveland's defensive coordinator. Wilks' last turn as a defensive coordinator was with the Carolina Panthers in 2017. The Panthers surrendered the third-fewest rushing yards that season (88.1 yards per game) and tied for the third fewest rushing touchdowns allowed (7).
The Browns drafted cornerback Greedy Williams with their second round pick in an effort to improve their pass defense. Williams and 2018 first round draft pick Denzel Ward should make up one of the most exciting young cornerback duos in the league. Cleveland also shored up their defensive backfield by bringing in veteran safety Morgan Burnett. 
There's one 5-star Value Bet in Week 1. Find out who it is!
Offensive Weapons
The 2019 Browns have an immense amount of firepower on offense. This may be the best Cleveland team on paper since facemasks were introduced.
Wide receiver Jarvis Landry welcomes his former LSU teammate Odell Beckham to Cleveland, forging arguably the most impressive and entertaining receiving duo in the NFL. Beckham's presence as a field-stretching deep threat allows Landry to return to his game of running out of the slot. 
Beckham and Landry will be absorbing catches from second-year quarterback Baker Mayfield, who set the NFL record for touchdown passes as a rookie (27) in 2018. The offense clearly benefited from Kitchens' renovation, but no individual player was a bigger beneficiary than Mayfield.
Mayfield before Freddie Kitchens: 56.5% completion percentage, 1,471 yards, eight touchdowns, six interceptions.
Mayfield after Freddie Kitchens: 68.4% completion percentage, 2,254 yards, 19 touchdowns, eight interceptions.
Mayfield will be handing the ball off in the backfield to running backs Nick Chubb and (eventually) Kareem Hunt. Chubb was just four yards shy of 1,000 rushing yards on his 192-carry rookie season, and ran at 5.2 yards per carry. He will be heavily relied on until Hunt returns from his suspension later in the season. 
It's also worth noting that the Browns brought in Todd Monken as offensive coordinator. Monken led his Tampa Bay Buccaneers offense to 415.5 yards per game in 2018, third-most in the NFL. 
Offense definitely matters when it comes to winning Super Bowls. Look what the past three winners did:
2016 New England Patriots: 386.3 yards per game (4th), 27.6 points per game (3rd)
2017 Philadelphia Eagles: 365.8 yards per game (7th), 28.6 points per game (tied for 2nd)
2018 Patriots: 393.4 yards per game (5th), 27.3 points per game (4th)
In 2019, Cleveland materializing a top-five offense is a practical belief for the first time in decades.
For Consideration
When placing your bet on a future Super Bowl winner, there may not be a bet with more upside than the Cleveland Browns at +1400. The Browns were a 7-8-1 team last season, but completely transformed their franchise this offseason. 
Eight teams have gone on to win the Super Bowl a year after posting a .500 or lower record the previous season: 1981 49ers, 1982 Redskins, 1999 Rams, 2000 Ravens, 2001 Patriots, 2007 Giants, 2009 Saints, 2017 Eagles. 
The Browns are going to surprise people this year.
This is not your dad's Browns (unless your dad was a fan of the 1964 team). 
Note: The advice above conveys the writer's view and does not represent the stance or interest of BetQL.