NFL
Aaron Rodgers Shakes Up Super Bowl Odds
A look at how the NFL Draft and Rodgers drama has impacted the Super Bowl Odds
By Vikas Chokshi - May 3, 2021, 6:32pm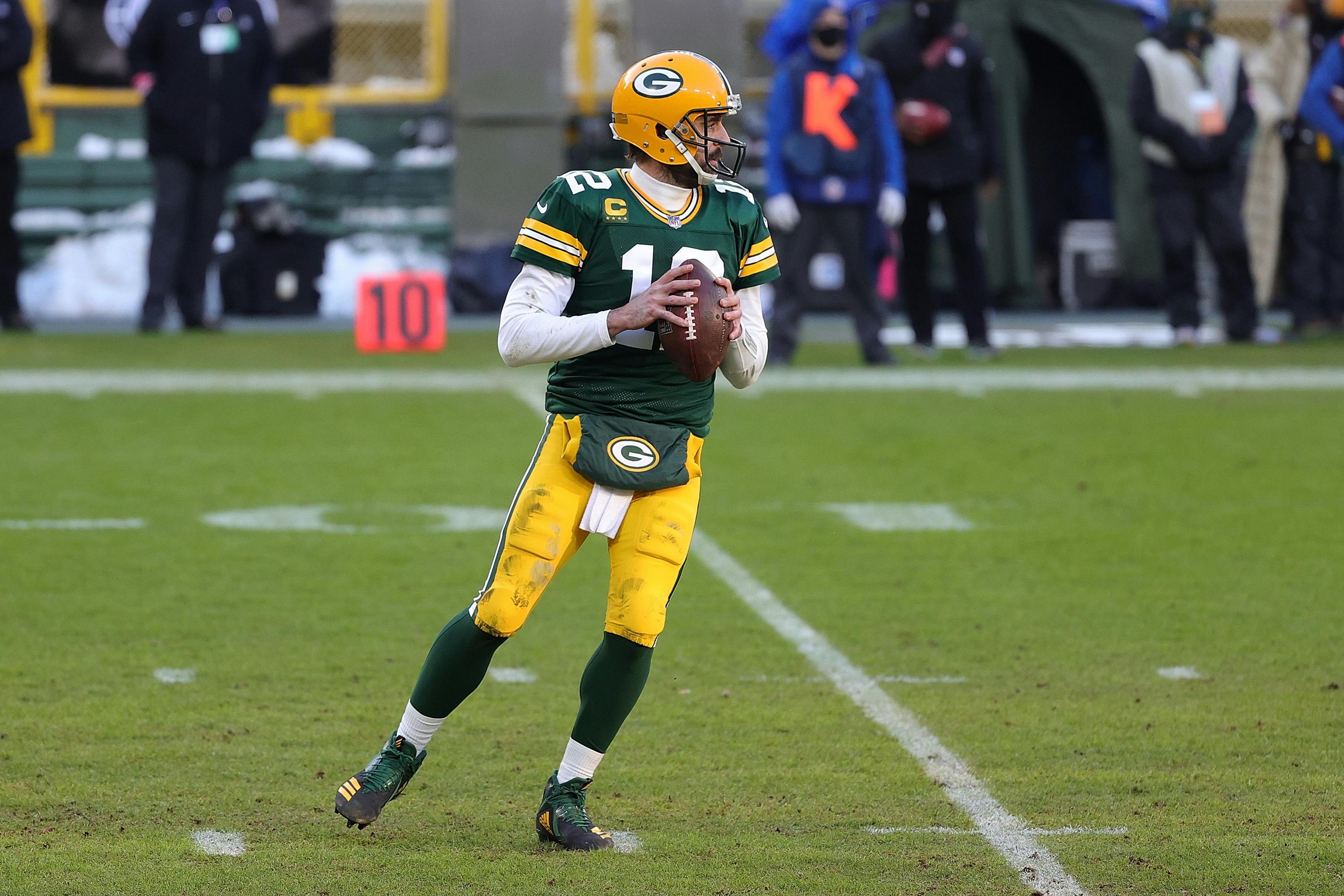 The NFL Draft has come and gone, which means we are getting closer and closer to the upcoming season. Some team's Super Bowl odds are on the move after last weekend, but this year, the draft wasn't the only reason why.
Last Thursday, before the NFL Draft started, Adam Schefter reported that the rift between Aaron Rodgers and the Green Bay Packers was serious and there was a chance the two parties were headed for a split.
"I don't think Aaron Rodgers cares about the Green Bay Packers' picks to be very frank. I think he's made up his mind and he's dug in right now," said Schefter while appearing on NFL Live.
Subsequent reports started rolling in from others in the media indicating that the Denver Broncos were a team to look out for as a potential landing spot for Rodgers.
ESPN's Jeremy Fowler expanded on the situation Sunday on SportsCenter:
"Indications are that Aaron Rodgers wants to be out West, so we have to start with the Denver Broncos ... Denver's a team that other people around the league are watching very closely."
The Super Bowl title odds for the Denver Broncos immediately began to shorten across multiple sportsbook during the draft, moving them all the way down from the +6000 range to the +1600 to +1800 range.
On the flip side, Green Bay's odds to win it all started to lengthen across most books.
The odds have finally settled, with the Broncos and the Packers seeing the biggest impact across betting boards.
Most other sportsbooks are now in the same range for both teams, so it's something to keep an eye on moving forward.
DraftKings Sportsbook also just tweeted these potential landing spots for Rodgers:
Meanwhile, the NFL Draft impacted some team's odds as well. The biggest jump in odds post-draft at BetMGM came from the Cleveland Browns (+2000 to +1600), Seattle Seahawks (+3000 to +2500), Los Angeles Chargers (+4000 to +3000), Atlanta Falcons (+10000 to +6000), and the New York Giants (+10000 to +8000).
Last season's Super Bowl participants remain atop BetMGM's odds board, with the Kansas City Chiefs the +500 favorite and the defending champion Tampa Bay Buccaneers the second choice, at +800.
We will probably see these odds change multiple times until the season kicks-off, but it's always fun to see how the perception of team's draft picks impacts the betting odds the Monday after.
As a Bears fan, I'm more excited about the Rodgers drama, and am hoping he leaves Green Bay as soon as possible.