NBA
You Need To Know This Magic-Pistons O/U Trend!
One side of the total has consistently hit in Orlando's home games
By Dan Karpuc - Feb 12, 2020, 4:54am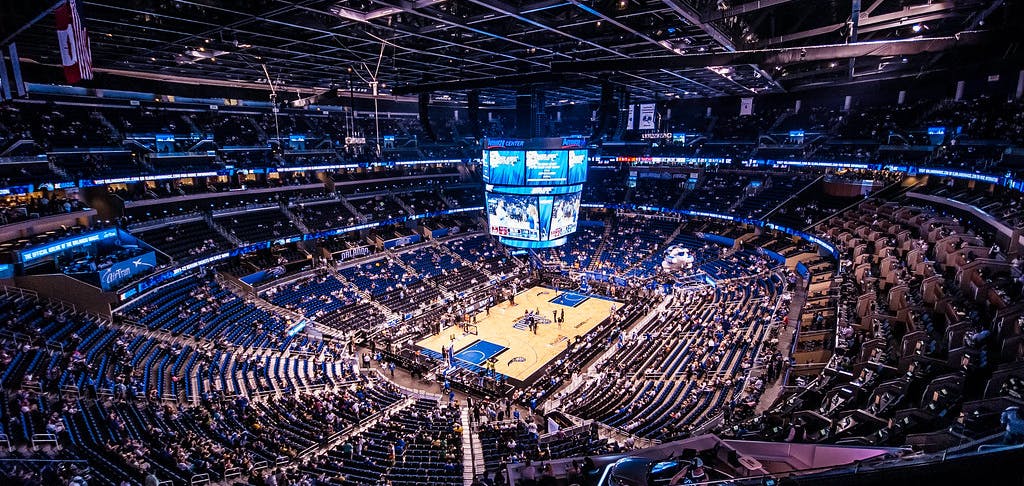 Pistons (19-37) at Magic (23-31)
Wednesday 2/12/20, 7:05pm EST
TREND: The UNDER is 18-8 in Orlando's home games this season. 
STORYLINE: "It was near the end of Dwane Casey's media session late Monday night when the last question received the most notable response. Minutes after the Detroit Pistons' 87-76 loss to the Charlotte Hornets, a media member wanted to know if Casey was concerned with rookie Sekou Doumbouya's lengthy shooting slump. The Pistons coach answered in the affirmative and said the worry level went beyond just shooting.
'He's a young kid,' he said. 'His demeanor, he should be having the most fun of anybody, have all the girls, fun and whatever you want to do. "Enjoy life, play basketball, you're playing in the NBA, have fun. That's the thing that bothers me. The intensity, the effort has got to come from our young guys and he's one of the young guys.' Doumbouya was that guy the first eight starts of his career last month, which culminated in a 24-point night in a surprising victory Jan. 15 at Boston. In 13 games since, he is shooting 28.1% from the field and averaging 5.5 points per game. Casey doesn't mind those numbers. He knows Doumbouya is raw — as the youngest player in the league at 19, he should be raw. But the intangibles bother the veteran coach. He has consistently mentioned Doumbouya's demeanor; he rarely smiles on the court. He also has criticized Doumbouya's effort; the rookie was recently benched for an entire game. 
After Tuesday's practice, Casey made one thing clear: It is expected that Doumbouya lacks understanding of what it takes to succeed. 'Great kid, beautiful kid, great family, but just has to get ready for the NBA and at (19), there's a lot more that goes into it than just basketball,' Casey said. 'It's not easy. I've got to be the papa bear and stay on him and make sure he's doing the right things, but nothing takes the place of having fun and the joy of playing basketball.' It simply could be a matter of maturity. And the Guinea native is also adjusting to life in the United States after growing up in France. 'I know there is a culture barrier, but he's got to continue to play hard, play with passion," he said. 'Take advantage of the opportunity because it's fleeting.'" - Vince Ellis, Detroit Free Press (2/11/20)
QUICK-HITTER: It appears as though trading away Andre Drummond will have a bit of a negative impact for the Pistons, who managed just 76 points in a 11-point loss to a Hornets team that improved to 17-36 on the season. Thon Maker and Christian Wood now make up Detroit's starting frontcourt and Doumbouya's cold streak recently forced him to the bench in exchange for Tony Snell. Although Reggie Jackson poses a threat offensively, this team simply lacks offensive prowess as a whole. Judging by the comments above, it seems as though Coach Casey will not be giving his young players (especially Doumbouya) any leniency whatsoever as far as playing time is concerned, which will leave a slew of predictable veterans on the floor. While the Magic are the clear favorites to win this game, is the over or under the best bet, given Detroit's altered roster? Click the button below to find out!