NBA
Clippers Host Celtics In Riveting Wednesday Matchup
This could be the debut of the George-Leonard duo
By Dan Karpuc - Nov 19, 2019, 3:22pm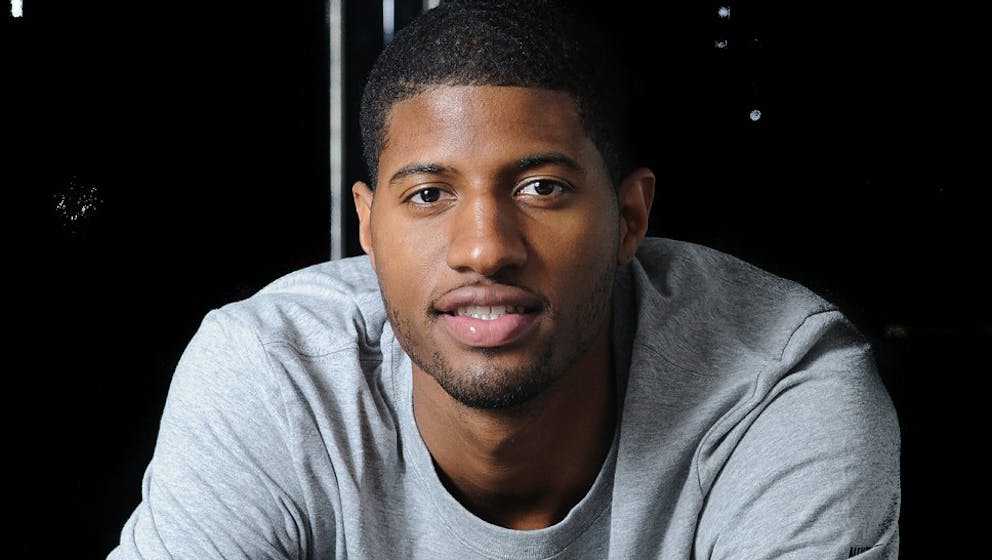 The Boston Celtics will square off against the Los Angeles Clippers on Wednesday night at 10:05pm EST. 
The Celtics enter this game with an 11-2 record and are coming off of a 99-85 victory over the Phoenix Suns on Monday night.
The Clippers enter this contest with a 9-5 record and are coming off of a 90-88 win over the Oklahoma City Thunder on Monday night.
The Celtics are 7-5 ATS this season while the Clippers are 7-6 ATS. Further, the over is 5-8 in Celtics games and 5-9 in Clippers games so far.
This could be the debut of the highly-anticipated Paul George/Kawhi Leonard duo and the line will reflect which players are available for the contest. Boston's defensive workhorse Marcus Smart (ankle) is considered questionable, which would be a huge loss for the visiting club.
 
Boston Celtics (11-2) at Los Angeles Clippers (9-5)
Wednesday November 20th, 10:05pm EST 
I think we can all agree that "load management" is a bad look for the NBA as a whole. In many ways, the championship-winning approach that the Toronto Raptors took with Kawhi Leonard last season created a lose-lose proposition for the Association. 
On one hand, the league's stars drive fans to arenas, where they spend hundreds or thousands of dollars to watch the world's best basketball product. Further, league ratings have taken a clear dip due in part to some of the league's top players sitting out of marquee games. We saw this earlier in the season when the Clippers elected to sit out Leonard against Giannis Antetokounmpo, opting to play him a day later against the Portland Trail Blazers. 
Get a 50% deposit bonus up to $500 with your next DraftKings Sportsbook deposit!
On the other hand, the NBA's 82-game regular season and four-round best-of-seven playoff format is taxing on the human body. If a player is banged up or coming off of a major injury, it's logical to give them some rest here and there. 
That's why there are so many gray areas involving this widespread issue. Both sides have logical components. Although Leonard is the king of load management, it appears that Wednesday night's nationally-televised matchup between the Boston Celtics and Los Angeles Clippers could feature some of the game's top stars, including the highly-anticipated duo debut of Leonard and Paul George. 
Clippers
On Monday night, Paul George knocked down the game-winning three-pointer for the Clippers en route to a 90-88 victory over the Oklahoma City Thunder. It was his fourth go-ahead triple in the final 30 seconds of the fourth quarter or overtime dating back to the beginning of last season. With Leonard (knee contusion) sitting out once again, George played a season-high 29 minutes and put up 18 points, seven rebounds and four assists, but was uncharacteristically sloppy with the ball, turning it over seven times. 
He had put up 33 points, nine boards and four assists in 24 minutes during his season debut against the New Orleans Pelicans last Thursday before posting an even more ridiculous 37 points, four rebounds and three dimes in just 20 minutes against the Atlanta Hawks on Saturday. Returning from double shoulder surgeries in the offseason, it seems reasonable to assume that George's minutes will continue to be slightly monitored for the next few games. But, he's proven to be ultra-effective when he's been on the floor so far. 
Access today's best NBA bets on BetQL's data-driven platform!
Leonard has already missed five of Los Angeles' 14 games so far, but figures to be a candidate to play in Wednesday night's blockbuster matchup after sitting out three-straight games with what's been labeled as a "knee contusion". If he doesn't suit up, the Clippers have the luxury of relying on Lou Williams and Montrezl Harrell off the bench, both of whom have a proven ability to pick up offensive usage and produce. 
If Leonard does suit up alongside George and hounding point guard Patrick Beverley, expect the first glimpse of the league's most dynamic defense.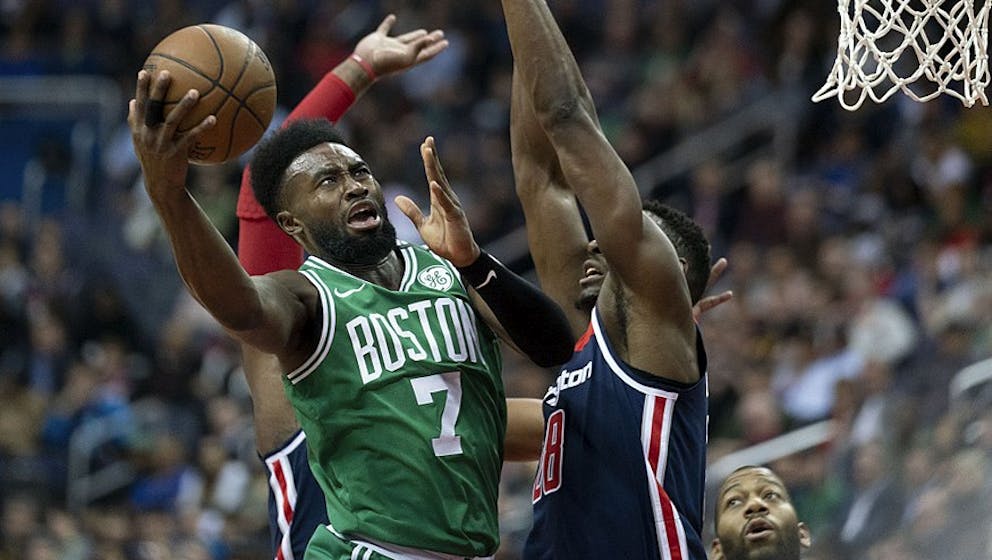 Celtics 
The Celtics are better without Kyrie Irving. 
I said it. 
As an isolation scorer, Irving consistently puts up solid individual numbers, but there's no evidence that he's made any of his teammates better throughout the course of his career. Since Brad Stevens preaches a ball-movement, team-oriented offensive scheme, new superstar Kemba Walker has immediately fit in since he arrived in Boston this past summer. Unlike Irving, Walker consistently looks to make the best play possible on offense, whether that is a pass to an open teammate, one of his patented step-back jumpers or calling a play as the floor general. 
On Monday, the Celtics improved to 11-2 on the season with an ideal performance. Not only did they come to play defensively, as the surging Phoenix Suns shot just 40.2 percent from the field and 10-of-36 from three-point range (27.8 percent), but four different Celtics had double-digit field goal attempts. 
Check out BetQL's Public Betting Dashboard to see who the public and the pros like in this matchup!
One of those Celtics, Marcus Smart, was playing through a sprained ankle and re-aggravated it during the fourth quarter of last night's victory. Judging by the way he winced in pain and immediately left the game, it seems more probable than not that he will miss Wednesday's game. Since he's the workhorse and lifeblood of Boston's defense, his absence in this contest could be significant. 
The versatility of Jayson Tatum and Jaylen Brown could allow Boston to create some interesting lineup combinations in an attempt to limit George and/or Leonard. But, the Clippers are the deeper team overall and could give Boston's second unit some major issues, especially if Williams and Harrell do most of their work against Boston's bench. 
Prediction
Be sure to check out BetQL's game page for updated odds, trends, injuries and lineups ahead of Wednesday night's contest and check out the best bets of the massive 11-game slate!