NBA
Boston's Resilience Can't Be Questioned
In their 12 games without Kemba Walker, the rest of Boston's core has stepped up
By Sloan Piva - Mar 3, 2020, 5:31am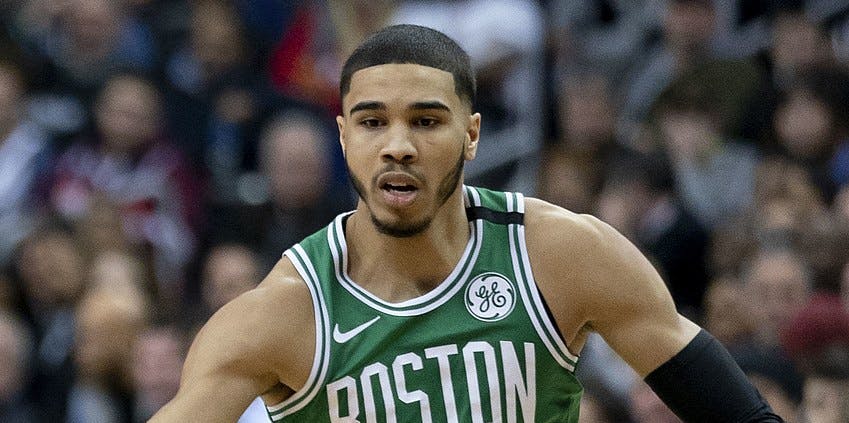 The Boston Celtics have gone 9-3 SU without All-Star point guard Kemba Walker this year.
Marcus Smart, one of Walker's favorite Celtics, has continued to prove his worth as a venerable floor general and undisputed leader of this title contender. And, oh yeah, he's a Defensive Player of the Year candidate.
What a difference a month makes. In January, talking heads labeled Jayson Tatum a fringe All-Star. After February, the 21-year old forward has started garnering All-NBA buzz.
Opponents have been befuddled by the constantly-evolving layers of the Brad Stevens screen-fueled offense. And while 'big man' remained a question mark for this team halfway through the season, ever-improving center Daniel Theis and his flawless execution of the double-screen and rolling dive screens have been masterful.
Less than a year removed from locker room disarray, team defense and team chemistry have skyrocketed back to levels attained by vintage-era Celtics teams. Kyrie Irving is now a distant memory in New Englanders' minds as Boston once again pursues banner 18.
The Celtics welcome the Brooklyn Nets to the TD Garden on Tuesday night.
The Boston Celtics have been on quite the roller coaster ride over the past decade, since the tail end of the Big Three era with Paul Pierce, Kevin Garnett, and Ray Allen. But last year's down—with the disastrous end of Kyrie Irving's short tenure in green—has rebounded back up to yet another fun and exciting year in contention, this time with veteran All-Star starter Kemba Walker. Fans expected a hiccup with Walker forced to miss time following the All-Star break due to knee issues—instead they have hit arguably their best stride of the season. On the season, they've gone 9-3 straight up without Walker.
With Walker expected to return for Boston's Tuesday night tilt with an Irving-less Brooklyn Nets squad, the Celtics sit at an NBA-best 36-22 against the spread on the season. Unblemished by a handful of games without its most famous and revered scorer, the Celtics have again become one of the best stories in the league thanks to their impressive team play on both sides of the court under coach Brad Stevens.
Let's analyze some key components to the surprising success Boston has had in the dozen games without their prized 2019 acquisition.
Marcus Smart's Leadership

Normally, when you lose an All-Star point guard like Walker, who puts up 21.8 points, five assists, and 4.1 rebounds per game, while shooting 38.8 percent from three-point land and 86.6 percent from the free throw line, things get worse for your offense. But sixth-year guard and Swiss Army knife Marcus Smart has had no trouble steering this ship.
Known in New England since his rookie season for his stifling defense, Smart finally shot up the ladder nationally last season, deservedly named to his first NBA All-Defensive First Team. But his knowledge and execution of the playbook, his brilliant basketball IQ, and his tendency to make game-saving plays continue to fly under the radar of most mainstream national sports shows.
Bostonians know the effects Smart's smarts have on every game he plays in. He effortlessly orchestrates the offense, rivaling the coaches when it comes to grasp of timing and spacing. He delivers crisp, clean and perfectly-timed passes, exactly where teammates need the ball to score or advance the momentum of the play. And he may not always make the shot, or land the assist, but he almost always takes good shots and makes the right pass.
Smart currently has career-high averages in points (12.9), assists (4.9), and rebounds (3.0), and he's shooting a career-best 81.5 percent from the line. He's also on track to crush his previous high in total three-pointers in a season. He had 126 in 80 games last season, after never previously connecting on more than 94—he's already got 114 in 48 games this season, shooting a respectable 35.5 percent.
But statistics have never defined Smart's value to this franchise. His passion, intelligence, and leadership do not show up in box scores, nor do his grit-and-grind hustle plays and late-game heroics while doing the 'small things.' Veteran Celtics color commentator Tommy Heinsohn has always lauded players for doing whatever it takes to help Boston get the W—he has awarded "Tommy Points" to those epitomizing Boston pride with their efforts on the court. Smart might be the unofficial leader in all-time Tommy Points.
Of course, the actual numbers don't lie, either. Since Walker had fluid drained from his knee following All-Star weekend, Smart has been a +45, averaging 15.8 points per game as well as 6.4 assists against only 1.6 turnovers. Boston nearly pulled off the upset against a Lakers squad in Los Angeles that had all five of its starters, and the C's led most of the game against the Houston Rockets before Russell Westbrook went nuclear and helped coach Mike D'antoni's small-ball phenoms take them in overtime.
The Celtics clearly need Walker if they plan to make it past the Milwaukee Bucks and into the NBA Finals. His big-shot making and ability to pace the offense and space the floor will always be missed—and considering they are 8.4 points per 100 possessions better with him on the floor, they probably would have won those two tough contests—but suffice to say, Marcus Smart can and will adequately lead this team if and whenever Walker is unable to go.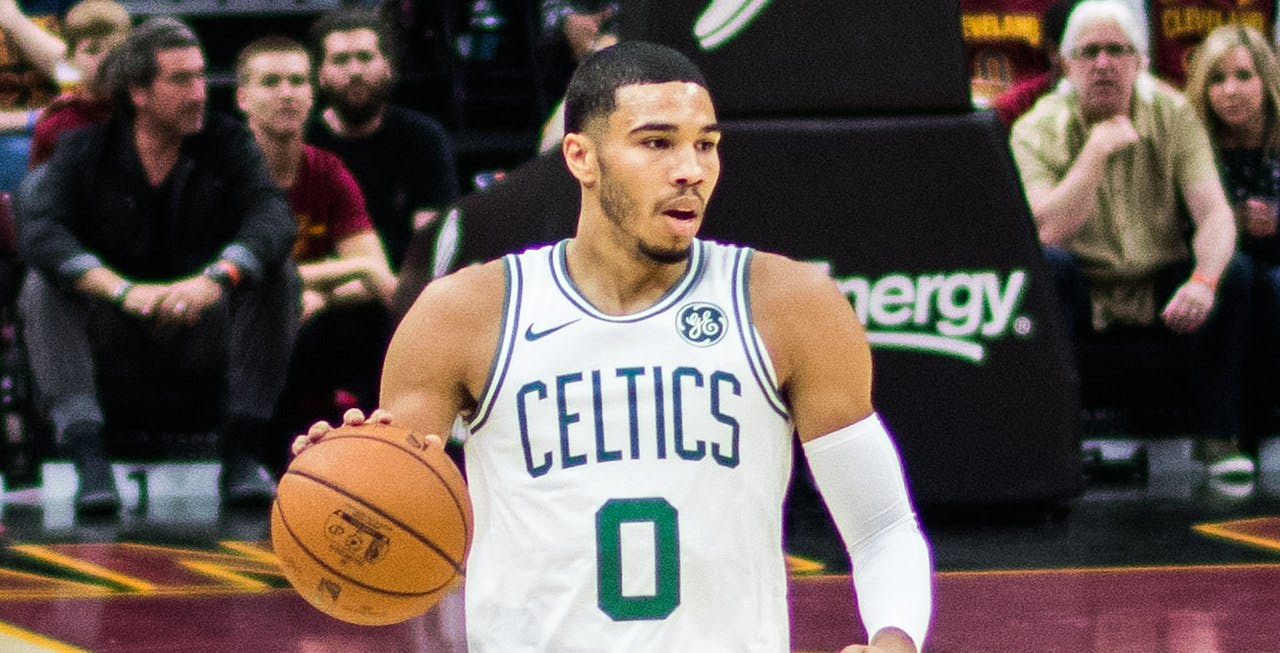 Jayson Tatum's Rise to Superstardom

Some chalk it up to added confidence since being named to his first NBA All-Star Game. Others note that he has extra motivation to honor his fallen idol, Kobe Bryant, since Bryant's tragic death in a helicopter crash on January 26 in California. Fans even lightheartedly joke that everything changed when his sideburns connected to his goatee to become a beard. Whatever the case, Jayson Tatum has risen from fringe All-Star to NBA superstar in a span of months.
Tatum made a genuine case for himself for February Eastern Conference Player of the Month, and by the time you read this, that might be the way things unfold. Of course, right in contention for the award will be reigning MVP and driving force of the 52-8 Milwaukee Bucks, Giannis Antetokounmpo. But the 21-year old Celtics forward averaged 30.6 points and 7.6 rebounds per game on 49.7 percent shooting in February, and shined brightest under the biggest spotlights. He put up 39 points in a home win against Kawhi Leonard and the Los Angeles Clippers, while locking up the 2018-19 NBA Finals MVP. He scored a career-best 41 points against LeBron James, Anthony Davis and the Lakers in LA, and another 32 in Saturday's thrilling loss to the Rockets.
Since Walker's most recent stretch of DNPs, Tatum has averaged 34 points and 8.8 rebounds per game, while shooting 52 percent from the field, 83.3 percent from the line, and a scorching 51.4 percent from deep. He has reached Mamba-levels of dominance, and does not appear to be willing to slow down.
As long as Tatum stays healthy and remains this motivated, the sky may be the limit for this Celtics team. Not only has he made great strides offensively, but he seems to have finally figured out how to play fantastic defense at the NBA level. Whereas Stevens would elect to keep the Duke product away from opposing teams' go-to scorers in previous seasons, Tatum has been blanketing superstar foes as of late. He and teammate (and arguably the biggest Tatum supporter) Jaylen Brown have evolved together on both sides of the floor, and it has been a fascinating spectacle for Celtics fans to behold.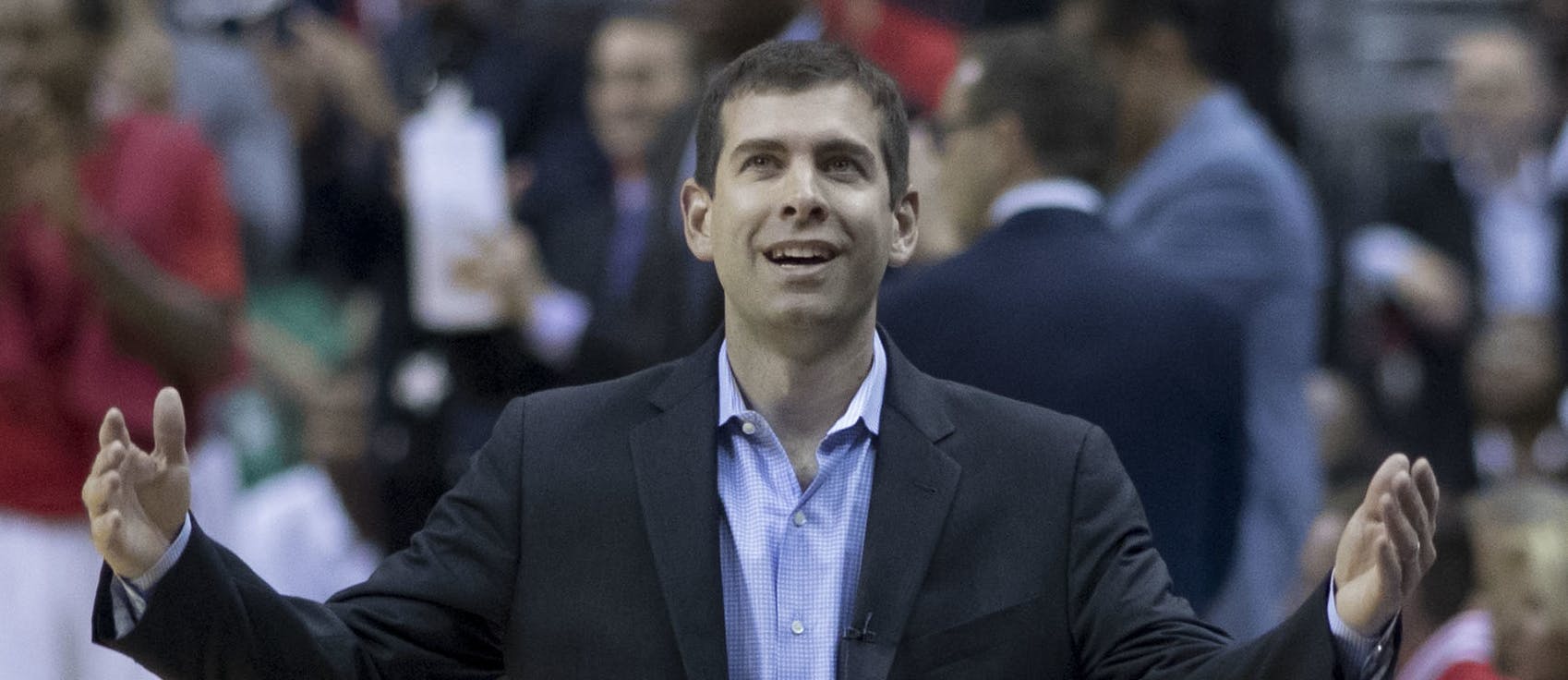 Brad Stevens And The Green Team Screen Scheme

Coach Brad Stevens may not always draw the praise of his fellow counterparts across the league, or collective NBA sportswriters. But the man just seems to know how to draw up winning basketball strategies, and utilize the skills and intelligence of his core players.
Faced with a tough recent schedule, and locked in a heated race with the NBA Champion Toronto Raptors, Stevens had quite the conundrum after what should have been a restful week off during the All-Star break. Not only was he down a veteran All-Star point guard in Walker and a rim protector in Robert Williams, but beyond his core group of seven healthy players, he had one third-year player, one second-year guy, and seven rookies. That's not an ideal position to be in toward the home stretch of a race to the playoffs.
But Stevens never faltered or lost his poise. He continues to show the same confidence in his team that he would with a fully-healthy rotation, running plays with rookies out there as he would with a unit of veterans. Paramount to the Celtics' recent success has been their utilization of the screen game, whether it be high screen-and-dives, double-screens, back-screens, or rolling screens.
The vindication starts to come when the wins do, but it also must feel like it's working when opposing coaches start complaining that it's a form of cheating. Daniel Theis, the ever-improving 6'8" center from Germany, has perfected his execution of double-screens to free up shooters, as well as diving and rolling screens toward the basket to get in the way of defenders, while not technically being guilty of setting a moving pick. Such brilliant mastery and maneuverability of the rules might remind New Englanders of another winning coach in the area.
With Smart at the helm, and the intelligent Theis doing whatever he is asked in the screener role, the trio of Tatum, Brown and Gordon Hayward has really flourished offensively. Ball movement has been effortless and for the most part, everyone has been able to find good shots and get to their spots effectively. Turnovers are down and team morale is way up.

Even Better Days Await

All these good things will not come to an end once Walker returns. A player as skilled offensively and as clutch as him does not in any way hinder a team's success. The shooting metrics, ball control and screen dominance will only continue to improve with Walker back, as he easily serves as one of the best shooters and top screen-game point men in the league.
He is also one of the most heralded leaders and all-around good guys, not just in the league but in the entire sports universe. That's not an opinion—it's a fact. His consecutive NBA Sportsmanship Awards and endless praise from teammates and fans both past and present speak volumes, but the unspoken respect his teammates clearly have for him says evermore. Whereas constant locker room fiasco of a season ago Kyrie Irving might have been missing from the sideline during a five-game absence, Kemba Walker is the first to stand up and cheer in his street clothes when his Celtics teammates thrive on the court. At times when Irving used to watch almost with a jealous eye as his teammates succeeded without him, Kemba revels in the team's success. He is all in, and so are they.
With or without Walker on the floor, the Celtics have played vastly better team basketball and demonstrated night-and-day improvement chemistry-wise over a year ago. They have a level of collective motivation perhaps not experienced at TD Garden since the Big Three over ten years ago. That era produced a championship, a Game 6 NBA Finals victory over the Kobe Bryant-led Los Angeles Lakers that made a triumphant Kevin Garnett bellow out the scream "Anything's possible!"
So far, with or without arguably their best player on the court, these special group of Boston Celtics have proved once again that with hard work, good coaching, and solid team basketball, anything is indeed possible.