NFL
Conner Allen: Micah Parsons Sliding in the NFL Draft
Allen's Strategy on betting the NFL Draft and his best bet
By Vikas Chokshi - Apr 20, 2021, 2:56pm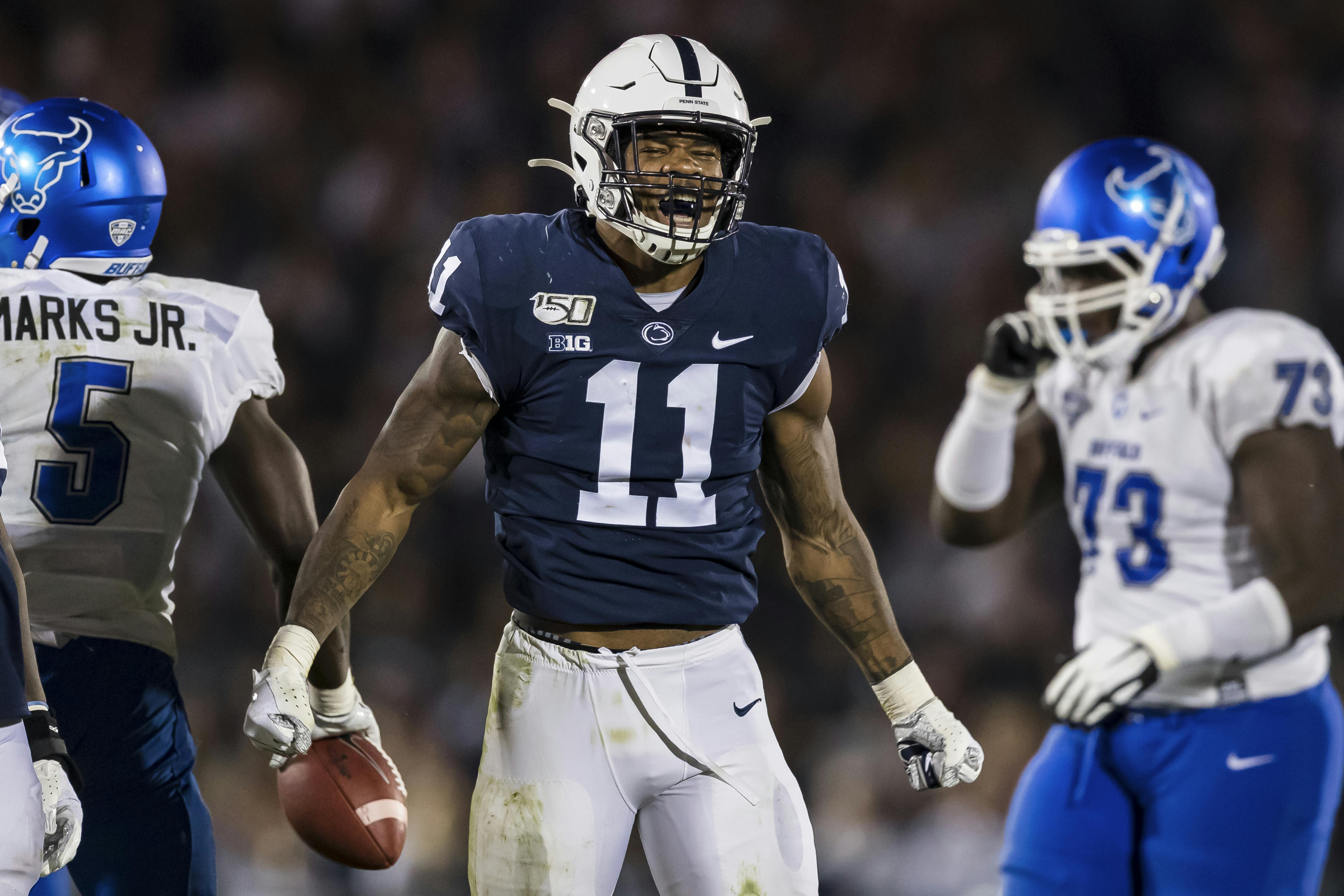 Yesterday, 4 For 4 Football's Connor Allen joined Ken Barkley and Nick Kostos on You Better You Bet to discuss the upcoming NFL Draft.
Here are some of Allen's most notable comments from last night's show:
Strategy on betting the third overall pick
Optimal strategy is to take the longest shot bets as each player takes their pro day.
It's worth noting that Mac Jones a few weeks ago was -300 to be the third pick ... Right now he is sitting at +120 on DraftKings Sportsbook, which probably presents value.
His general strategy on betting the draft
It comes down to the sources that you are trusting ... I think it is really important to focus on which people are reliable. Adam Schefter, Daniel Jeremiah, look at their mock drafts, etc. They know people in the league. They talk to actual people who are involved in the draft. This is an information market, and that's what is most important here.
If someone's opinion revolves around their evaluation of a player and doesn't have to do with actual information, it's probably something you shouldn't take with too much regard. So my strategy is to actually filter that out and focus on what the right people really know and are hearing.
Thankfully I've made some friends that have helped guide me in terms of what they are hearing from actual sources. That helps guide what I'm betting so far.
Sign up for a new FanDuel account and bet $5 to win $100 if Trevor Lawrence is the 1st pick in the 2021 NFL Draft! (Lawrence's un-boosted odds are -100000!) CLICK HERE to get started!
Allen's favorite bet on the Draft board
I took Micah Parsons at OVER 11.5, and it's still available at OVER 13.5 on DraftKings ... He opted out of 2020 and there's been a consistent drum beat of reports from those in the league that have viewed that as a negative. Some teams are taking the hazing issues, and there are character concerns even beyond the hazing issues, that they're taking very seriously.
What I'm hearing is that he'll potentially even slide out of the teens and not even be a top-20 pick.
I know that it only takes one team in the top-13 to pick him. There aren't going to be that many defensive players picked in that range anyways.
Sign up for a new DraftKings account and bet $1 to win $100 if any quarterback is selected #1 overall! It's a no-brainer! CLICK HERE to get started!