Overview
Caesars is an established brand in the hotel, resort, and casino industries. The company was founded in 1996 and based in Reno, Nevada, making betting an important part of its business model. Naturally, Caesars has expanded its endeavors to include sports betting, which is slowly but surely becoming legal in more states. In April 2021, the company paid $3.7 billion to acquire William Hill, a well-established online betting brand based in London. A vast majority of William Hill entities now fall under the Caesars name and brand, including William Hill's online and mobile sportsbook, which is now the Caesars online and mobile sportsbook.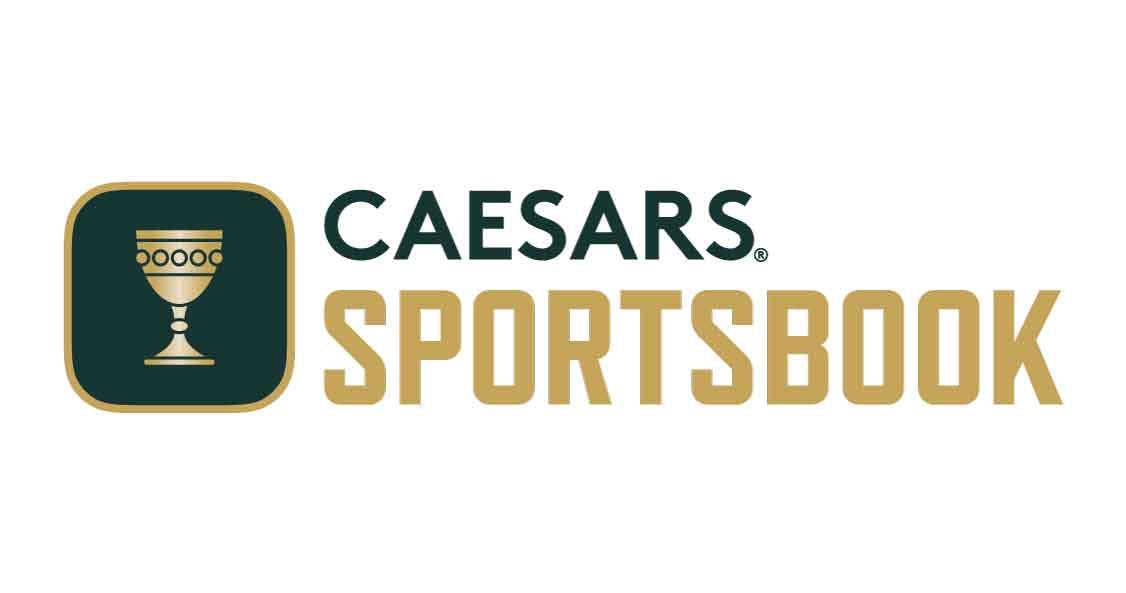 Claim $1000 In Bonus Bets!
Brand New Bonus Bet Opportunity Courtesy Of The Empire! 21+. Gambling problem? Call 1-800-GAMBLER
Claim Offer
Some Quick Pros & Cons
Pros
Large selection of live betting options, including the ability to cash out before an event ends.
Easy to locate support options, change the odds format, and receive information about sports betting and responsible gaming behavior.
Enticing sign-up bonus and a wide variety of boosters and promotions
Cons
Limited options and ease of use regarding parlays, which has become an emphasis of other sportsbooks.
The layout isn't as organized or intuitive as other sportsbooks, making it hard to find certain sports or leagues without performing a search.
Selection of sports is somewhat limited beyond mainstream sports with fewer options outside of spread, total, and moneyline bets.
Deposits & Withdrawals
Deposits wise, players can choose between a number of popular banking methods which includes PayPal, direct bank transfer, Skrill and Visa/MasterCard credit and debit cards. However, players should be be aware of some banks refusing to process online gambling transfers this time, which is why using PayPal as a middle point for such transfers is always a good idea.
| Method | Type | Processing Time | Minimum | Deposit | Withdraw |
| --- | --- | --- | --- | --- | --- |
| Paypal | e-Wallet | Instant | $10 | | |
| Visa | Credit/Debit Card | Instant | $10 | | |
| Mastercard | Credit/Debit Card | Instant | $10 | | |
| At Sportsbook | Cash | Instant | $10 | | |
| ACH | eCheck | Instant | $10 | | |
| Online Banking | e-Wallet | Instant | $10 | | |
Why Wait? Let's Make that Deposit Now
Claim $1000 In Bonus Bets!
In-Depth Reviews
The Caesars online sportsbook has received a fresh design since the company acquired William Hill. The result is a simple and streamlined setup that should be easy for users to navigate. However, Caesars does a poor job of trying to highlight the most popular sporting events and making them easy to find. For instance, after clicking on football, users might have to scroll through a series of college football games before finding NFL games. 
Caesars also has fewer than 20 sports listed, which is less than competing sportsbooks. Of course, they offer all of the mainstream sports. But users interested in more niche sports may not find what they want on the Caesars sportsbook. Caesars also falls short of competing sportsbooks when it comes to the number of prop bets and parlay options, even with some of the more prominent sporting events. 
To their credit, Caesars is able to make up for some of its shortcomings in other ways. For example, there is a great selection of promotions and boosters available. Caesars also does a great job with futures bets, offering a bigger variety of bets than on competing sites. Also, Caesars excels when it comes to live betting, offering streams of many events and allowing users to cash out early before an event ends.
The supplementary parts of the Caesars sportsbooks are also top-notch. It's one of the easiest online and mobile sportsbooks to find support. Without any hassle, users can start a live chat, find useful articles, find a support email address, or find a phone number to call for support. Caesars is also one of the few sportsbooks that makes it easy to switch back and forth between fractional, decimal, and American odds formats. Finally, there is a Responsible Gaming link at the top of the page that answers important questions about sports betting and helps to educate users about betting in a responsible manner.
The current promotion for new users to the Caesars sportsbook is the platform matching your first bet up to $1,001. This is similar to other sportsbooks, although Caesars goes $1 more than most. The promotion also promises that Caesars will match a user's first bet whether that bet wins or loses whereas most sportsbooks will only match a losing bet to entice someone to keep playing despite losing their first bet.
Using the Caesars sportsbook also links to a new or existing Caesars Rewards account. Credits from a rewards account can be redeemed for sports tickets, getaways, and other bonuses. The promotions page at the Caesars sportsbook also offers more than a dozen other rotating promotions that can vary depending on the state where you're betting. Many of them involve parlays, boosters, and try to entice you to play games at the Caesars online and mobile casino.
When it comes to their mobile app, Caesars is near the top of the sportsbook market. The William Hill mobile app required a significant amount of work, but Caesars has done just that. The mobile app has the same simple layout as the desktop version, although it tends to run a little faster. To say that it's user-friendly might actually be an understatement. For users who know what they're doing and know what they want to do will have no problem navigating the mobile app and placing bets with the greatest of ease.
There are certainly shortcomings with the Caesars online and mobile sportsbook. Users who like to bet on niche sports, explore game and player prop bets, or indulge themselves with complicated parlays may want to try their luck elsewhere. But there is still a lot to like about Caesars. They do well to cover the basics and all of the mainstream sports. They excel when it comes to futures and live betting. They also offer a wide array of promotions and boosters, which can be enticing for a lot of players. Caesars is also a respected and established brand that recently acquired another respected brand, so things have a chance to bet better with time for the Caesars sportsbook, which already appears to be trending in the right direction since acquiring William Hill.
Redeem Exclusive Offers For