LIVE
AVL
Aston Villa
0
1st H
CRY
Crystal Palace
0
AVL +125 O/U 2.5
WOLV
Wolverhampton Wanderers
Today, 1:05 PM
TOT
Tottenham Hotspur
TOT -188 O/U 2.5
LIV
Liverpool
Today, 3:30 PM
WBA
West Bromwich Albion
LIV -439 O/U 3.5
SHU
Sheffield United
Today, 6:00 PM
EVE
Everton
EVE -261 O/U 2.5
FUL
Fulham
Tue 5/18, 5:00 PM
MAN
Manchester United
MAN -250 O/U 2.5
LEE
Leeds United
Tue 5/18, 5:00 PM
SOUT
Southampton
LEE +143 O/U 3
MNC
Manchester City
Tue 5/18, 6:00 PM
BHA
Brighton & Hove Albion
MNC -196 O/U 2.5
LEI
Leicester City
Tue 5/18, 7:15 PM
CHE
Chelsea
CHE -139 O/U 2.5
WOLV
Wolverhampton Wanderers
Wed 5/19, 5:00 PM
EVE
Everton
EVE -109 O/U 2.5
AVL
Aston Villa
Wed 5/19, 5:00 PM
TOT
Tottenham Hotspur
TOT -169 O/U 3
SHU
Sheffield United
Wed 5/19, 5:00 PM
NEW
Newcastle United
NEW -146 O/U 2.5
ARS
Arsenal
Wed 5/19, 6:00 PM
CRY
Crystal Palace
ARS -188 O/U 2.5
LIV
Liverpool
Wed 5/19, 7:15 PM
BUR
Burnley
LIV -367 O/U 3.5
WHU
West Ham United
Wed 5/19, 7:15 PM
WBA
West Bromwich Albion
WHU -157 O/U 3
Premier League
Premier League Preview and Pick: Manchester United vs. Liverpool
Breakdown and Best Bet for Manchester United-Liverpool
By Bryan Zarpentine - May 2, 2021, 1:45am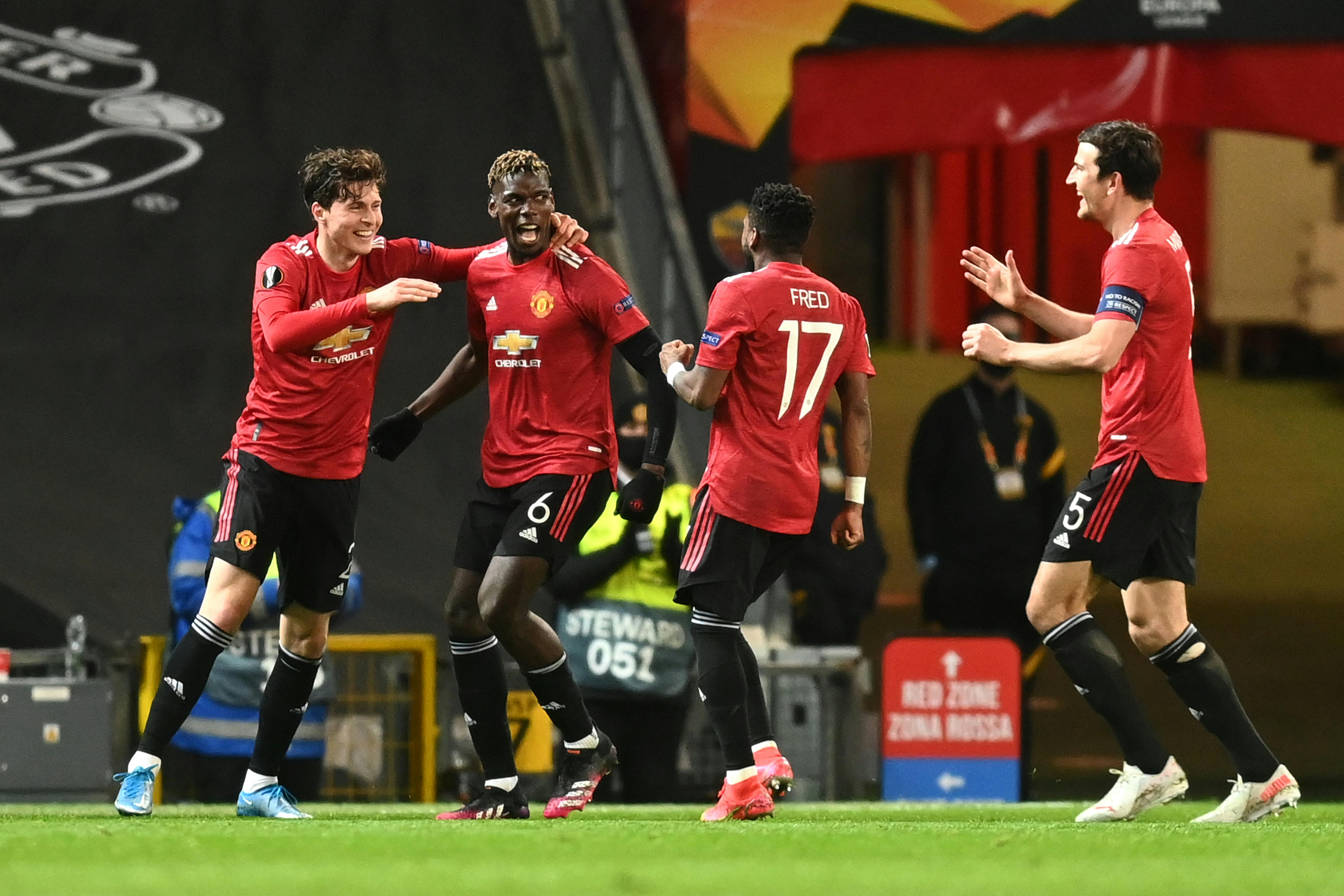 One of the biggest rivalries in English football highlights this week's Premier League schedule when Manchester United hosts Liverpool at Old Trafford. Liverpool is a slight road favorite with a moneyline of +153, while Manchester United is +182. There is also a moneyline of +267 for a draw.
Get all of BetQL's best bets! Dating back a full calendar year, our five-star (max-value) bets have won 61% of the time!
Manchester United Preview
At this point, Manchester United doesn't have a lot to play for other than pride. It would take a complete disaster for the Red Devils to drop out of the top-4 and fail to qualify for next season's Champions League. At the same time, they are 10 points behind Manchester City for the top spot in the Premier League table with just five games left. Closing that gap seems next to impossible at the moment, which could mean that Ole Gunnar Solskjær will be more focused on the Europa League semifinals against Roma.
United looked unconvincing in its last Premier League game, a scoreless draw against Leeds United over the weekend. To be fair, the Red Devils scored 12 games in their previous five games, so they've been strong on the attack in recent weeks. Uruguay international Edinson Cavani has scored three times in his last four games across competitions, helping to give leading scorer Bruno Fernandes some much-needed support. It's also good timing for Cavani with Marcus Rashford going scoreless in three straight games. But as long as one of those players is showing the quality to finish chances, United should be productive on the attack with Fernandes pulling the strings from midfield and Paul Pogba making his presence known.
It's also worth mentioning that United has the second-best defensive record in the Premier League. Solskjær has found a back-four that works for him, and that consistency is paying off for Manchester United, which has allowed three goals in six games in April. Meanwhile, Dean Henderson appears to have taken over as the no. 1 goalie at Old Trafford. David de Gea started both legs of the Europa League quarterfinals, but it will likely be Henderson against Liverpool on Sunday.
Play DFS? Be sure to get a 3-day free trial on RotoQL to check out our projections!
Liverpool Preview
While Manchester United can afford to be a little distracted, Liverpool needs every point it can get right now. The Reds are four points out of a top-4 spot with five games left, giving Jurgen Klopp's men a lot of work ahead of them if they hope to play in Champions League next season. Liverpool is also coming off back-to-back games in which they settled for a draw after giving up a late equalizer. Those four key points that are making all of the difference in the Premier League table right now. On top of that, the Reds have just one win in their last five games across all competitions. 
Since a convincing 3-0 win over Arsenal at the start of April, Liverpool has managed just five goals in five games. Mohamed Salah has continued to be the club's talisman, scoring 20 goals in 32 Premier League games. However, Sadio Mane and Roberto Firmino have both fallen off this season, scoring eight and six goals, respectively, in Premier League play. Diogo Jota has been the club's best scorer outside of Salah this season, but he's been shut out since scoring two of the three goals against Arsenal. Ultimately, the potent Liverpool attack has not been as clinical this season as we're accustomed to seeing.
Meanwhile, defending opponents has been an issue for the Reds all season with Virgil van Dijk on the sidelines due to injury. In fairness, outside of a 3-1 loss to Real Madrid, things have been better lately. The Reds have four clean sheets in their last eight games, allowing just six goals during that span, three of which came against Real Madrid. However, their defense faltered late against both Leeds and Newcastle, allowing a slim lead to slip away at the last minute on both occasions.
The Pick
Liverpool has three straight draws on the trot, and this could be the fourth in a row. United may not be at full strength because of its focus on the Europa League. But the Red Devils will still create chances against the Liverpool backline. At the same time, Liverpool may only be able to hope for one goal at most against the United back-four given the way they've finished their chances lately. Liverpool needs this game more than Man U does, but they aren't in good enough form to get over the hump while the Red Devils will gladly share the points.
Pick: Draw +267