CRY
Crystal Palace
Fri 10/30, 8:00 PM
WOLV
Wolverhampton Wanderers
WOLV -105 O/U 2
MNC
Manchester City
Sat 10/31, 12:30 PM
SHU
Sheffield United
MNC -327 O/U 3 & 3.5
CHE
Chelsea
Sat 10/31, 3:00 PM
BUR
Burnley
CHE -190 O/U 3
WHU
West Ham United
Sat 10/31, 5:30 PM
LIV
Liverpool
LIV -295 O/U 3 & 3.5
SOUT
Southampton
Sun 11/1, 12:00 PM
AVL
Aston Villa
SOUT +185 O/U 3
EVE
Everton
Sun 11/1, 2:00 PM
NEW
Newcastle United
EVE -106 O/U 2.5
ARS
Arsenal
Sun 11/1, 4:30 PM
MAN
Manchester United
ARS +236 O/U 2.5
BHA
Brighton & Hove Albion
Sun 11/1, 7:15 PM
TOT
Tottenham Hotspur
TOT -160 O/U 3
WBA
West Bromwich Albion
Mon 11/2, 5:30 PM
FUL
Fulham
WBA +197 O/U 2.5
LEI
Leicester City
Mon 11/2, 8:00 PM
LEE
Leeds United
LEI +164 O/U 2.5
Premier League
Leeds United Scores At Will In Their First Two Contests
Sheffield United (+169) is slightly favored over Leeds United (+171) with a draw set at +247. The over/under is set at 2.5 total goals
By Juan Pablo Aravena - Sep 25, 2020, 1:12am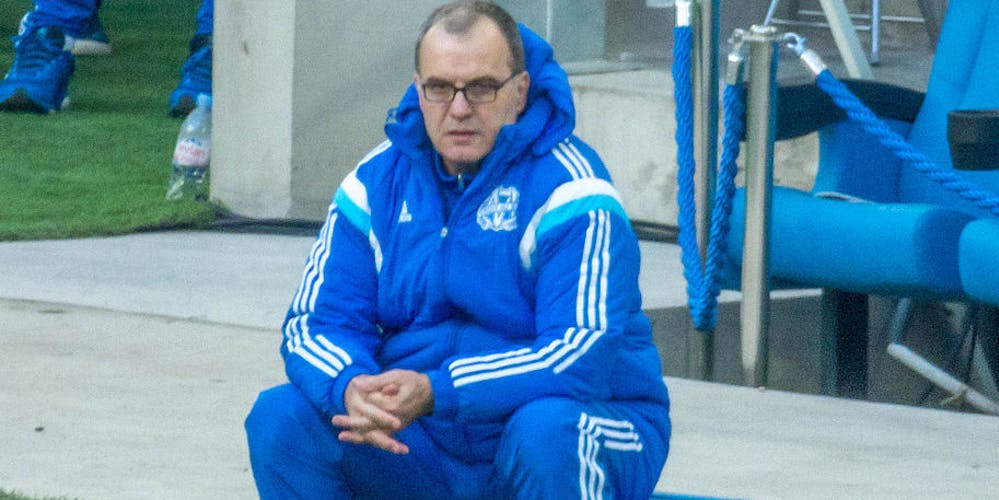 Quick-Hitters
Leeds United is the team everyone has been talking about in the Premier League. Despite having just two matches, everybody seems to have an opinion regarding The Whites.
Marcelo Bielsa's men have registered one win and one defeat thus far, but their glaring attacking approach has received praise from several pundits and experts.
Leeds United scored three goals against Liverpool and four against Fulham in their first two games. Can they keep that scoring pace up for a sustained period of time?
Sheffield United (+169) is slightly favored over Leeds United (+171) with a draw set at +247. The over/under is set at 2.5 total goals. CLICK HERE FOR LIVE GAME ODDS!
Get all of BetQL's best bets for the Premier League season! Dating back a full calendar year, our five-star (max-value) bets have won 61% of the time!
Earned Promotion
Leeds United took the English Championship by storm in the 2019-20 season, as Marcelo Bielsa's men cruised their way towards earning the top spot in England's second-tier league. They won promotion to the 2020-21 Premier League, and the Argentinian tactician has adjusted his team quite well against tougher oppositions.
Through the first two weeks of the Premier League season, Leeds United has been the most entertaining team to watch -- and by a wide margin. They engaged in a back-and-forth battle against Liverpool despite losing 4-3, and repeated the score -- albeit winning this time -- against Fulham. Leeds attacking approach and intensity is a welcomed sight in the Premier League, a league where promoted teams tend to sit back and play on the counter.
Prime Betting Target
It would be unrealistic to think Leeds will score four goals on every given match. Opposing teams will eventually adjust to their tactical approach, and it's not as if Leeds has the attacking talent to score goals for fun against stronger teams. The addition of Rodrigo Moreno was a step in the right direction, but Leeds needs to add at least one or two other proven players to become a realistic offensive threat, regardless of the opposition.
From a betting perspective, Leeds is a team that could give you nightmares in terms of the moneyline pick -- they're a team that could concede goals at any point of a contest and may not be strange to last-minute results. However, they might be a strong bet when it comes to over/under figures. This is especially true if they keep playing like they've done in the past few matches.
Entertainment Factor
Leeds United is averaging 4.0 goals per game over the first two games of the season. That's an unsustainable pace over the course of a full season, but they were a free-scoring side in the Championship ever since Marcelo Bielsa took control of the team before the 2018-19 season. Leeds averaged 1.67 goals per game in 2019-20, including 1.58 in 2018-19. They finished as the second-best attack in the league last season.
Regardless of what happens with Leeds United, they'll be an entertaining team to watch -- and potentially to root for -- in the 2020-21 Premier League season. Their first two games of the season have been a strong indicator of what to expect every time The Whites take the pitch.