NYI
Islanders
Today, 4:10 PM
PIT
Penguins
PIT -135 O/U 5
MIN
Wild
Today, 7:00 PM
VGK
Golden Knights
VGK -165 O/U 5.5
TBL
Lightning
Today, 11:40 PM
FLA
Panthers
TBL -125 O/U 5.5
CGY
Flames
Tomorrow, 2:38 AM
VAN
Canucks
CGY -130 O/U 5.5
NHL
Taylor Hall Looks for a New Start in Boston
Does the addition of Hall impact the Bruins' chances of winning?
By Tomi Rantanen - Apr 15, 2021, 7:13pm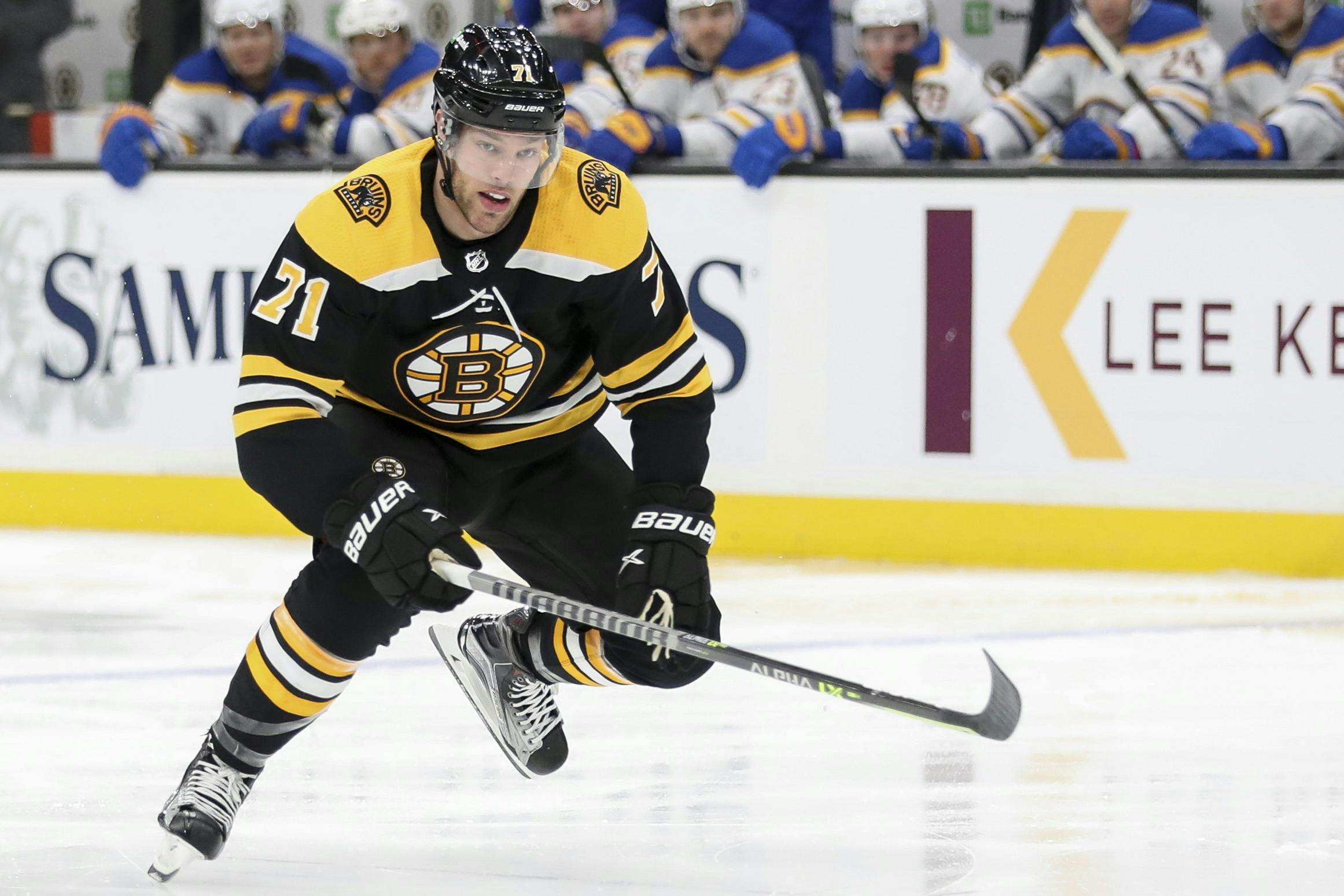 When the former Hart Trophy winner Taylor Hall remained an UFA for the duration of the offseason, many expected the skilled forward to sign with one of the contenders with a reduced salary. Plenty of jaws dropped when he finally chose the Buffalo Sabres for his next destination.
The reasoning behind the move was simple, though. If things went well in Buffalo and Hall played a big part in that success, he could sign a long-term contract with a team hungry for success with players like Jack Eichel, Rasmus Dahlin and Victor Olofsson complimenting the offensive setup. However, if it did not play out, Hall would be on his way before the ice melts in Lake Erie.
Get all of BetQL's best bets for the NHL season! Dating back a full calendar year, our five-star (max-value) bets have won 61% of the time!
As we're now aware, it did not play out well in Buffalo. Hall managed to score only two goals in 37 games, which was even worse than last season's abysmal 16 goals in 65 games with the Devils and the Coyotes. He did match his assists total of 17 from that stint with Arizona, but still, racking up only 19 points was a huge disappointment from a player who was supposed to carry the team offensively with the help of superstar Jack Eichel.
In addition, as is usual in a losing team, Hall's +/- record was a disgusting -21 as well. Not the numbers to attract a lot of interest at the deadline, but apparently there were takers knocking on the Sabres' door. But according to sources, Hall used his NMC-clause veto to turn down every other candidate other than the Boston Bruins and left in exchange to Anders Bjork – who has also scored two goals this season – and a second round draft pick.
Play DFS? Be sure to get a 3-day free trial on RotoQL to check out our projections!
Hall was dealt another get-out-of-jail-free card, as he escaped the sunken ship into a contender with a good chance to make a deep playoff run. He should slot in well with the Bruins, bringing much needed offensive talent behind the super-line of Marchand, Bergeron and Pastrnak.
However, there has never been any tolerance for individuals not playing by the book, bar the occasional antics by Marchand, who has well earned his right to bend the rules on ice. This time, Hall needs to both show commitment and be productive in order to get another call by a contender come offseason.
In our simulations, Hall's impact to the rest of the Boston's regular-season is unremarkable. His statistics from this season and the last are mediocre at best, and the Bruins do have more proficient players in his place.
Boston is, however, somewhat more likely to shoot more and create more chances for the offense, making the games against the lesser opponents in the division more probable to favor the Bruins.
For example, facing Buffalo, Hall adds to the winning probability of around 1.4%, but against the likes of the Capitals and Islanders, there is no impact and Boston is still considered the underdog.