NHL
The Devils Are A Complete Mess
New Jersey is the only winless NHL team
By Dave Vest - Oct 16, 2019, 6:05am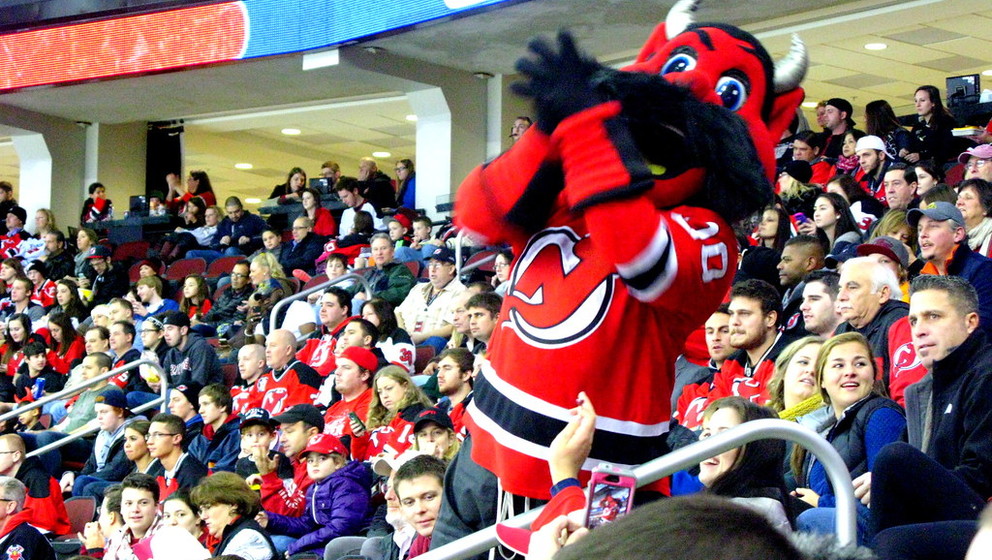 The New Jersey Devils are off to a terrible 0-4-2 start and are the only NHL team that hasn't won a game yet.
Opponents have outscored New Jersey 29-13 and the Devils are 0-for-18 on the power play.
The Devils will look to earn their first victory against the New York Rangers (2-1) on Thursday.
The New Jersey Devils are a hot mess.
With preseason expectations set high, they've started 2019-20 with an 0-4-2 record. Every other NHL team, including the lowly Ottawa Senators, has won at least one game. 
New Jersey opened the season by blowing a four-goal lead and then losing to the Winnipeg Jets in a shootout. It has yet to recover from that humbling, and seemingly deflating, 5-4 loss on home ice. 
Opponents have outscored the Devils 29-13. Moreover, New Jersey is 0-for-18 on the power play, just 12-for-21 on the penalty kill (57.1 percent), and both of its goalies – Cory Schneider and Mackenzie Blackwood – have embarrassing save percentages; they're checking in at .876 and .821, respectively.
The terrible start has left New Jersey fans and hockey experts scratching their heads. The Devils, after all, selected Jack Hughes with the No. 1 pick in this year's NHL Draft, then acquired P.K. Subban via trade and signed Wayne Simmonds as a free agent. Plus, they acquired Kontinental Hockey League star Nikita Gusev, and, oh yeah, recent Hart Trophy winner Taylor Hall is healthy after an injury. 
Love playing DFS and want to give NHL betting a shot? Find out what teams are being bet on and where the money's going for this slate!
What's the deal? 
Well, simply put, the Devils can't score consistently (especially on the road), they can't defend very well, and they can't hold a lead. That's not a good mix for a team looking to live up to massive preseason hype. The loss of captain Andy Greene to an upper-body injury last week isn't helping either. And to make matters potentially worse, top-line center Nico Hischier, the No. 1 overall draft pick in 2017, suffered a curious undisclosed injury vs. Florida on Monday and his status is suddenly unclear.
With or without Hischier, New Jersey will seek its first win again on Thursday when it hosts the hated New York Rangers, on national television (NBC Sports Network) no less. Per the TV narrative, all eyes will be fixated on Hughes as he skates vs. No. 2 overall pick Kaapo Kakko for the first time. 
"That'll be the last thing on my mind," Hughes told reporters after a  6-4 loss to Florida at home on Monday afternoon, a game New Jersey led 4-1. "I mean, our team hasn't won a game yet, so that'll be the No. 1 thing. We're trying to win the game. It doesn't matter who we're playing."
The Devils signed Hughes to a three-year, entry-level contract this summer during the team's annual prospect development camp, where he wowed team executives, teammates, media members and fans with his elite skills and flashy yet wholesome smile.
DraftKings Sportsbook set Hughes' point production at 61.5 (-132) for his rookie season, and his goal total at 21.5 (-114). Six games into the campaign, Hughes has produced zero and zero, respectively. 
That's hard to believe considering Hughes set a United States National Team Development Program record by producing 228 career points over two seasons before being drafted. That's greater point production than other program stars such as Auston Matthews, Jack Eichel, and Patrick Kane.
Yikes!
If you're serious about building winning DFS lineups, use RotoQL's powerful NHL optimizer to lock in your favorite plays and use a data-filled algorithm!