Buffalo Sabres
vs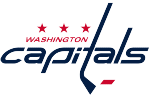 Washington Capitals Prediction
In what is expected to be a highly anticipated matchup, the Washington Capitals are slated to face off against the Buffalo Sabres. According to AccuScore simulations, the Capitals hold a solid 55.7 percent chance of coming out on top in this showdown. A key factor contributing to their favoritism is their ability to generate more shots on goal. With a projected 32 shots on goal compared to the Sabres' 28, the Capitals possess a notable advantage in offensive firepower.

However, it's important not to underestimate the Sabres and their goaltending prowess. Buffalo's netminders boast a higher save percentage than their counterparts on the Capitals. With a save percentage of 89.1% versus the Capitals' projected 88.7%, the Sabres' goalies have demonstrated an ability to keep pucks out of the net. This could potentially level the playing field and prevent Washington from capitalizing on their shot advantage.

When examining key player statistical data, it becomes evident that both teams possess individuals who can make a significant impact on the outcome of this game. Tage Thompson of the Sabres has been performing admirably, with an impressive average of 0.61 goals per game. On the other hand, Alex Ovechkin remains a force to be reckoned with for the Capitals, consistently delivering stellar performances with an average of 0.71 goals per game. Additionally, Thompson has a 59% chance of scoring at least one point, while Ovechkin sits close behind at 54%, indicating their potential influence on the final score.

To gain deeper insights into which team our model is selecting for this intriguing matchup, subscribe to BetQL now. With access to our advanced analytics and data-driven predictions, you'll have all the information you need to make informed bets and enhance your sports betting experience. Don't miss out on this opportunity and join us at BetQL today!