Boston Bruins
vs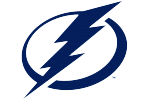 Tampa Bay Lightning Prediction
In an exciting matchup between the Boston Bruins and the Tampa Bay Lightning, the Bruins come in as strong favorites with a 61.8 percent probability of winning, according to BetQL's analysis. This is, in part, due to their advantage in shots on goal, as AccuScore simulations project them to have 32 shots compared to the Lightning's 31. The Bruins' goaltenders also hold a statistical edge, boasting a save percentage of 89.6 percent compared to the Lightning's forecasted save percentage of 87.5 percent.

This game promises to be a showcase of some key players' talents. In terms of saves, the Bruins' Linus Ullmark and Jonas Johansson are both projected to make 28 saves in this matchup, while on the offensive side, David Pastrnak stands out for the Bruins with an impressive average of 4.8 shots per game. For the Lightning, Nikita Kucherov is a player to watch as he averages 3.5 shots per game. In terms of goal-scoring abilities, Pastrnak leads the Bruins with an average of 0.9 goals per game, while Brayden Point leads the Lightning with an average of 0.54 goals per game.

With a 66 percent chance of scoring at least one point, Pastrnak could be a significant contributor for the Bruins in this contest. For the Lightning, Kucherov also presents a scoring threat with a 64 percent chance of tallying at least one point. As both teams possess players capable of making an impact on the scoreboard, fans can expect an intense battle between these division rivals.

To get insights into how our model predicts this highly anticipated game and to stay ahead of your betting game, make sure to subscribe to BetQL. Our comprehensive analysis and accurate predictions will give you all the information you need to make informed wagers and maximize your chances of success.