New York Rangers
vs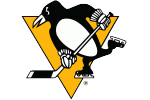 Pittsburgh Penguins Prediction
In what promises to be an intense matchup, the Pittsburgh Penguins are set to take on the New York Rangers. According to AccuScore simulations, the Penguins enter this game as slight favorites with a 50.5 percent chance of coming out on top. One key factor tilting the odds in their favor is their ability to generate more shots on goal, with a projected 33 shots compared to the Rangers' 28. This advantage in offensive production could prove crucial in determining the outcome of this highly anticipated clash.

While the Penguins hold the upper hand in shots on goal, it is essential not to overlook the importance of goaltending. In this regard, the Rangers' netminders have an edge, boasting an impressive save percentage of 89.8%. Conversely, the Penguins' goaltenders are projected to have a save percentage of 87.8%. The battle between these two units will undoubtedly be one to watch, as every crucial save could swing the momentum of the game.

When considering individual statistics, it's clear that both teams boast talent across their rosters. For the Rangers, Mika Zibanejad has been a consistent threat with a reported average of 2.9 shots per game. On the other side, Sidney Crosby continues to be a force for the Penguins, averaging 3.2 shots per game. In terms of goal-scoring prowess, Chris Kreider leads the Rangers with an impressive average of 0.64 goals per game, while Crosby isn't far behind with an average of 0.47 goals per game. These standout performers have the potential to make a significant impact and could stand as key players in deciding which team emerges victorious.

To gain further insight into how our model approaches this exciting matchup and see which team it predicts will come away triumphant, be sure to subscribe to BetQL. Our expert analysis and comprehensive statistical evaluations provide valuable guidance when placing your bets and help you make informed decisions. Don't miss out on the chance to unlock the full power of our model and increase your chances of winning big. Subscribe today and witness the game unfold with BetQL by your side.