Colorado Avalanche
vs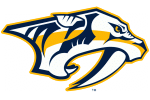 Nashville Predators Prediction
In a highly anticipated matchup, the Colorado Avalanche will face off against the Nashville Predators. According to BetQL's model, the Avalanche are strong favorites with a 56.8 percent chance of emerging victorious. One of the key factors behind their favoritism is their ability to generate more shots on goal. AccuScore simulations project that the Avalanche will have a +5 edge in shots, with a forecasted 32 shots compared to the Predators' 27. An offensive powerhouse, the Avalanche will look to their star player, Nathan MacKinnon, who has averaged an impressive 5.4 shots per game. On the other side of the rink, Roman Josi leads the Predators' offensive charge with an average of 3.9 shots per game.

Another crucial aspect that favors the Avalanche is their goaltending performance. While both teams boast strong netminders, BetQL's data suggests that the Predators' goalie(s) hold a slight edge with a save percentage of 89.4% compared to the Avalanche goalie(s) with a forecasted save percentage of 88.7%. In what could be a goaltending battle, Alexandar Georgiev and Juuse Saros will be tasked with keeping their respective teams in the game. Georgiev has shown great consistency, making an average of 24 saves per game, while Saros has been equally impressive with an average of 29 saves per game.

When it comes to offensive prowess, Mikko Rantanen stands out for the Avalanche as he has averaged an impressive 0.72 goals per game. Meanwhile, Filip Forsberg leads the charge for the Predators with an average of 0.51 goals per game. In terms of points contribution, Nathan MacKinnon holds a remarkable 68% chance of scoring at least one point during this clash. However, Roman Josi isn't far behind with a 52% chance of having multiple points on the board.

To gain even more detailed insights on how our model is predicting this game and to enhance your sports betting experience, don't forget to subscribe to BetQL. Our expert analysis and accurate forecasts will help you make informed decisions with your bets, ensuring an exciting and profitable experience.