Edmonton Oilers
vs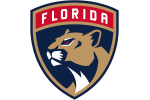 Florida Panthers Prediction
In what promises to be an exciting matchup, the Edmonton Oilers will take on the Florida Panthers with the Oilers taking a slight 54.2 percent favorite status according to our latest model. Despite being projected for fewer shots on goal, the Oilers seem to have an advantage in terms of goaltending. With a save percentage of 90%, their netminders are expected to outperform the Panthers' goaltenders who have a forecasted save percentage of 88.5%.

One player to keep an eye on in this game is Connor McDavid of the Oilers. Known for his incredible speed and playmaking abilities, McDavid is a force to be reckoned with on the ice. With an average of 4.1 shots on goal per game, he consistently puts pressure on opposing defenses. Additionally, McDavid has a 73% chance of scoring at least one point in this game, making him a reliable source of offensive production for the Oilers.

Meanwhile, Carter Verhaeghe has been an impressive standout for the Florida Panthers this season. With an average of 0.49 goals per game, he has proven to be a consistent threat in front of the net. However, matching up against McDavid and the high-powered Oilers offense will be no easy task.

To get a more accurate prediction and gain full insights into how our model is picking this game, make sure to subscribe to BetQL. With access to comprehensive data and analytics, you'll be able to make informed decisions when it comes to sports betting.