New York Rangers
vs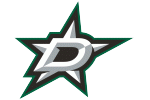 Dallas Stars Prediction
In what is expected to be a closely contested match, the Dallas Stars are being given a slight edge over the New York Rangers according to BetQL's model. The Stars have been projected as 51.2 percent favorites, based on AccuScore simulations and several key factors. One of these factors is the Stars' advantage in shots on goal, with a predicted 31 shots compared to the Rangers' estimated 27 shots. Additionally, the Rangers' goalies have a slightly higher save percentage at 89.5% compared to the Stars' goaltenders who are forecasted for an 88.3% save percentage.

When analyzing player data, it becomes evident that certain individuals will play instrumental roles in this game. For the Rangers, Mika Zibanejad has been consistent in generating scoring opportunities, with an average of three shots per game. On the other hand, Chris Kreider has excelled in finding the back of the net, boasting a remarkable average of 0.6 goals per game. Meanwhile, Jason Robertson has emerged as a significant contributor for the Stars, averaging 3.5 shots per game and tallying 0.49 goals per game. Furthermore, Artemi Panarin carries a strong likelihood of registering at least one point during this matchup with a 59% chance, closely followed by Robertson with a 57% chance.

With both teams showcasing their strengths in different areas, this contest is poised to be an exciting one. However, according to BetQL's model and AccuScore simulations, the Dallas Stars have been given a slight edge over the New York Rangers. It remains to be seen whether their advantage in shots on goal will translate into success on the scoreboard or if the Rangers' goalies can maintain their superior save percentage. To gain more insights into our model's predictions for this game and how it analyzes various key factors, make sure to subscribe to BetQL and stay ahead of the game.