Edmonton Oilers
vs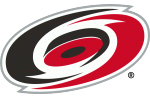 Carolina Hurricanes Prediction
In a highly anticipated showdown on the ice, the Carolina Hurricanes enter the game as slight favorites with a 51.5 percent winning probability over the Edmonton Oilers. The experts at BetQL's model give the Hurricanes the edge, largely due to their ability to generate shots on goal. AccuScore simulations project Carolina to have a +3 advantage in shots on goal compared to their opponents, forecasted at 33 shots compared to the Oilers' projected 30. However, while the Hurricanes dominate in shot attempts, the Oilers' goaltenders hold a slight advantage in save percentage. They are expected to maintain an 89.6% save percentage, whereas the Hurricanes' netminders are projected at 88.7%.

Looking at key player statistics, it becomes clear that individual performances will play a crucial role in determining the outcome of this game. Stuart Skinner, tending the net for the Oilers, is expected to make 30 saves throughout the matchup. On the Hurricanes' side, Antti Raanta is forecasted to stop 27 shots from finding the back of his net. When it comes to offensive contribution, all eyes will be on Connor McDavid and Andrei Svechnikov. McDavid leads the league with an impressive average of 4.1 shots on goal, while Svechnikov closely follows with 3.1 shots per game. In terms of goals scored, McDavid has been dominant with an average of 0.64 goals per game, slightly edging out Sebastian Aho's 0.48 goals per game.

With such evenly matched teams and star players on both sides, this game promises to be an exciting battle that could swing in any direction. The Hurricanes hold an advantage in shot creation, while the Oilers boast exceptional goaltending and scoring prowess from players like McDavid. To delve deeper into our model's prediction for this game and gain access to expert analysis on all aspects of the matchup, subscribe to BetQL and discover the unique insights that will help you make informed betting decisions.