NFL
Will Carroll's Injury Report: Week 4
The NFL injury expert breaks down notable situations in advance of Week 4 action
By Will Carroll - Sep 26, 2019, 6:55pm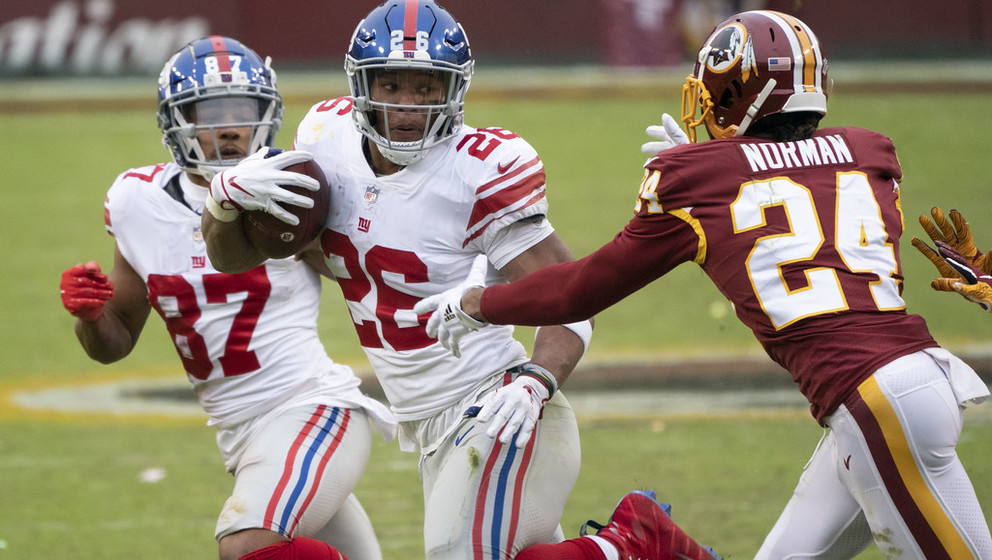 There's a lot that goes into putting this report together, but most of it is figuring out how one aspect of football (injuries) actually affects what you do (gambling) on a short and long term basis, which is more complex than it seems. "In or out" and "this or that" are the curse of sports analysts, but there's a nuance that is seldom addressed when it comes to injuries. Most reporters, even the good ones like Ian Rapaport and Adam Schefter, don't know injuries and why should they? That's not their job. They report what they're told from good sources but they lack the analysis of what that injury information means. 
Again, this isn't a knock. What it means is that here's the advantage for you. I try to do the best I can to translate the information, adding my own sources to the mix when possible, so that you can make the best judgement. I'm honored if you take my opinion but I intend for you to make the final decisions. Put this information into your models and make your decisions about your bets. That's the best way to do it.
I'm reminded of a time I did a Sunday morning radio show and got the endless fantasy questions of "should I play this guy or that guy?" I shouldn't have been frustrated, but I snapped at a caller, saying "Why do you play fantasy if you don't want to make any decisions?" (The correct answer is "I'm bad at this game and just want to beat my friends.") Get the best information, here and elsewhere, and then make your own decisions. So let's get to the injuries:
Saquon Barkley (RB, NYG)
Big quads are nice, but Saquon Barkley is, in fact, human. After coming off the field earlier in last week's game against the Tampa Bay Buccaneers, Barkley landed awkwardly on his ankle and suffered a significant high ankle sprain. The syndesmosis (you see why we call it high ankle) is the joint between the two bones of the lower leg. It's a thick, non-pliant ligament that is strong, but doesn't heal particularly well. Barkley has been given a timeline of six to eight weeks, which is longer than the two to four we normally see. That's an indication that this is a significant sprain, probably a Grade II. 
There's been some speculation that Barkley's long timeline might be the result of having had surgery. While the timeline would match up, I have a hard time thinking that Barkley could escape the New York press completely and get to one of the few surgeons that do the procedure. Known as a "tightrope," this is the kind of surgery done on Alabama's Tua Tagovailoa last season. He was able to return in that timeframe and had no known issues after his return. I think it's more likely that this surgery is on the table if they don't see enough healing over the next couple weeks. 
Late note: The New York Giants aren't placing Barkley on the IR, which indicates they think the six week mark is plausible, which is further indication there hasn't been surgery. 
Track all Week 4 line movement on BetQL!
Cam Newton (QB, CAR)
Names are hard. Add in a confusing one like "Lisfranc," an injury named for a French gynecologist who described an injury suffered by cavalry in the Napoleonic Wars, and things get even tougher. (Then again, Lisfranc's cure for the injury was amputation and that's not in the cards for Cam Newton.) The confusion comes up because there are two different situations with Lisfranc's name attached. The first is the more common Lisfranc fracture, which is a bone fracture in the midfoot, easily diagnosed by X-rays or more advanced imagery. The lesser known is a sprain to the "Lisfranc ligament," also in the same region of the mid foot.
What Newton has, I'm told, is the latter. Saying "Lisfranc injury" rather than "midfoot sprain" sounds like two different injuries. They are, but it's like saying "broken arm" and "fractured ulna" are two different injuries. Newton isn't about to be Wally Pipped, but the longer that Kyle Allen plays well, the more time Newton has to heal. The team would like to give him up to a month (including last week), but they also want to win now. Allen's play is the deciding factor as much as Newton's healing, given that he could theoretically play now.
Make the most educated bets possible by accessing BetQL's NFL Sharp Picks dashboard!
Sam Darnold (QB, NYJ)
A lot of people have asked me why mononucleosis would keep Sam Darnold out for so long. Those same people seem to be confused as to why he might not be out that long. It all comes down to healing response and specifically, inflammation in his spleen. If Darnold's spleen was inflamed and took a big hit, it could burst. That's bad and no amount of padding is going to convince a doctor to clear him to play with that. 
However, once the spleen is back to normal and Darnold gets some energy back, there's no reason to think he couldn't return fairly quickly. This all comes down to his individual healing response and just how badly the New York Jets need a functional quarterback. Once we see Darnold back at practice, even on a non-contact basis, I think he'll be back on the field quickly. Doctors won't take even a slight chance with that spleen issue, so the clearance from play to contact is likely to be quick. He's worth a couple points on his own, given the play of his replacements.
TY Hilton (WR, IND)
I'll rant a bit about the Lucas Oil turf later, but T.Y. Hilton has to deal with it in half his games. Hilton left just before the half with a recurrence of his quad strain last week. He was playing through what was thought to be a mild strain, but a quick recurrence and even an exacerbation hurts a speed guy like Hilton more than most. Hilton could still play this week (watch for his Friday practice status, though Frank Reich isn't locked on that as other coaches are), but the chance that he could have to come off quickly makes him tougher to count on. He is such a favored target of Jacoby Brissett that even the chance of his absence makes me take a hard look at the line and the total in this game.
The Indianapolis Colts are consensus seven-point favorites and the game has a point total of 45 as of Thursday afternoon.
Alshon Jeffrey/DeSean Jackson (WR, PHI)
When Carson Wentz is healthy, he needs someone to throw it to. The early exits of both Alshon Jeffrey and DeSean Jackson put the Philadelphia Eagles well down their depth chart and put more pressure on their running back committee. The team should get Jeffrey back this week, but Jackson is going to need at least another week. His ab/core strain is not making progress and there's still some concern that this is a longer-term injury. Jackson isn't able to get any push-off with the injury and for a speed player, that's devastating. I don't expect him back until Week 6.
Jeffrey, coming off a calf injury, will play despite the short week, but there's concern that he may have a setback. He's not at 100 percent, but sources tell me that he's more than just a decoy. Instead, the Eagles will attempt to limit what he does in terms of routes and targets, which could reduce his value. I'm unclear on just how much this takes off the Eagles in terms of point potential, largely because the Green Bay Packers secondary is solid, but the under feels right to me.
The consensus point total sits at 47 as of Thursday afternoon. Track the betting data before kickoff!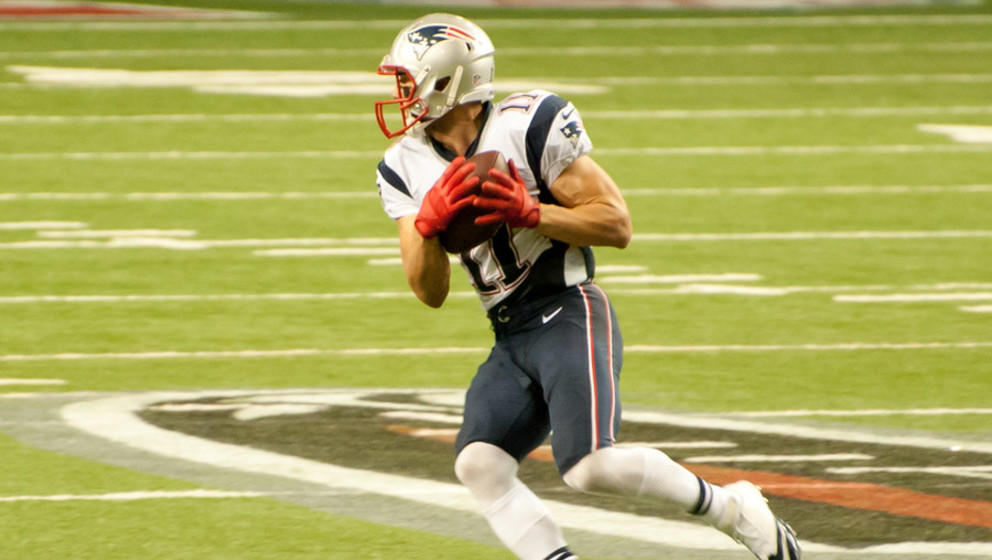 Julian Edelman (WR, NE)
Smart players know that getting any sort of read on the New England Patriots is difficult. When a player goes down at any position, the team tends to adjust in ways that break most models. Even a Tom Brady injury seems to be less of an affect than we'd expect. For Julian Edelman, a soft tissue injury to his chest/ribs (mostly likely an intercostal strain of some type) raises all sorts of questions. Even if he plays, which is likely, one hit could make it too painful for him to play. "Shoot him up!" only works to some extent and the NFL has grown very reluctant to do this over the last decade.
Edelman's targets could be adjusted around to almost anyone. The most likely is James White, returning this week after a non-injury absence, though I expect the team will try to route Edelman away from contact. Think more outs and flags, letting him get out of bounds rather than taking hits. Looking at his route selections over the last two years, I think this will limit him and cost the Patriots a point or two. At +7, I like the Buffalo Bills in this situation. 
BetQL's NFL Model shows multiple ★★★★★ bets that you should make in Week 4. Find out what they are!
Ben Roethlisberger (QB, PIT)
We know what Ben Roethlisberger didn't have, but the Pittsburgh Steelers continue to not say what he did have. Tommy John surgery is simple; it's a reconstruction of the ulnar collateral ligament in the elbow, which is highly successful and has a very standard rehab plan. This isn't what Roethlisberger has, but given that he's out for the year, what did he have? This is important since any other injuries would be even more rare for a QB and put a tough read on an aging quarterback with a big contract number.
The most likely scenario is that Roethlisberger had a torn flexor tendon, which is repaired, not reconstructed. The timeline for rehab is about six months, which puts him out for the year as noted. There's no known QB's to work from on comparables, but in baseball the surgery is generally successful. Another possibility is that Roethlisberger had a Tommy John variant, using an Internal Brace. This hasn't been done on a quarterback and not calling it Tommy John would be a bit of a semantic play. I don't think this is the case, but it's a possibility. Regardless, it's intriguing that the Steelers are holding this so close. I think it indicates they're more worried about this in the longer term than they've let on.
Keanu Neal (DB, ATL)
When Keanu Neal threw his helmet at the turf after rupturing his Achilles, he had his aim right. The turf at Lucas Oil Stadium claimed another victim. Yes, this is a harsh statement. Yes, injuries like this could happen anywhere and Neal's injury history is notable. Yes, the Lucas Oil turf was replaced in 2018 by a new type (Momentum Pro vs. FieldTurf) and Zach Binney's excellent work on field involvement doesn't cover this. All those caveats aside, medical staffs I speak with generally acknowledge that the Colts turf is problematic, aside from one key staff: the Colts themselves.
Neal's injury is simple, but devastating for him and the Atlanta Falcons. There's no way to know if the ACL reconstruction from last year altered his gate or if this is a simple trauma, but the result is the same. He's out another year, though as before, Neal will have every chance to come back and play at his same high level. That doesn't make the rehab any easier or help the Falcons now.
Substantial injuries can cause lines to move. Track the line movement for every single game on the Week 4 slate on BetQL!
Bumps and Bruises
The Chiefs have shown they can win without their best running backs and they'll have to do it again. Damian Williams is out and LeSean McCoy will be a true gametime decision with his recurrent ankle sprain  … Healing goes at its own pace. That makes the slow pace of AJ Green and his recovery from foot/ankle surgery concerning. He's not back to running yet and could be out past the six week mark … Eric Fisher is scheduled to miss about six weeks after core muscle surgery. The Chiefs have done fine in his absence, but don't expect this to extend … David Njoku has a fractured wrist. Surgery to pin it would push him out for much of the rest of the season.  He's going to risk not having the surgery in hopes it heals well and he can return in 6 to 8 weeks. We'll see. Surgery is always an option but re-breaking small bones is never a great option … There's a lot of speculation about whether Jordan Reed should return after an extended recovery from his seventh known concussion. What you should know is that by going to multiple specialists, he's indicating that he wants to return. There's still no clarity on a timeline for that … It would be easy to think Jimmy Graham has one injury with the "groin/quad" designation. They do exist close to each other. No, this is two separate injuries and the Packers aren't clear if they're even related. Graham should play, but there's risk of an early exit. His size in the red zone could keep him relevant and functional … It's a bit of a stretch to blame the Lucas Oil turf for a meniscus injury, but it doesn't help Malik Hooker, who's out a month after a repair. The Colts also don't think Darius Leonard will be ready to go, which could finally give Josh Jacobs some room to run. … Cooper Kupp's nine month return from ACL surgery isn't as impressive as many make it out to be. It should be a standard timeline, actually. What is impressive is how confident he seems in the knee. He's cutting hard off it and shows no ill effects, which is usually the last to come … Drew Brees is making noise that he'll be back early. Given the timeline's we've seen from this surgery in baseball, 30 days is possible, but Mike Trout doesn't have 300-pound men hitting him either. It's still possible.
Start optimizing NFL lineups, finding value players and keeping up with injuries in seconds on RotoQL!
About Will Carroll
Will Carroll has focused on sports injuries for almost two decades. His work has been featured at ESPN, Sports Illustrated, Baseball Prospectus, and more. He has written two books and won multiple awards. The best way to get questions or comments to him is @injuryexpert on social.