NFL
Will Carroll's Injury Report: Week 13
The NFL injury expert breaks down notable situations in advance of Week 13 action
By Will Carroll - Nov 27, 2019, 9:34pm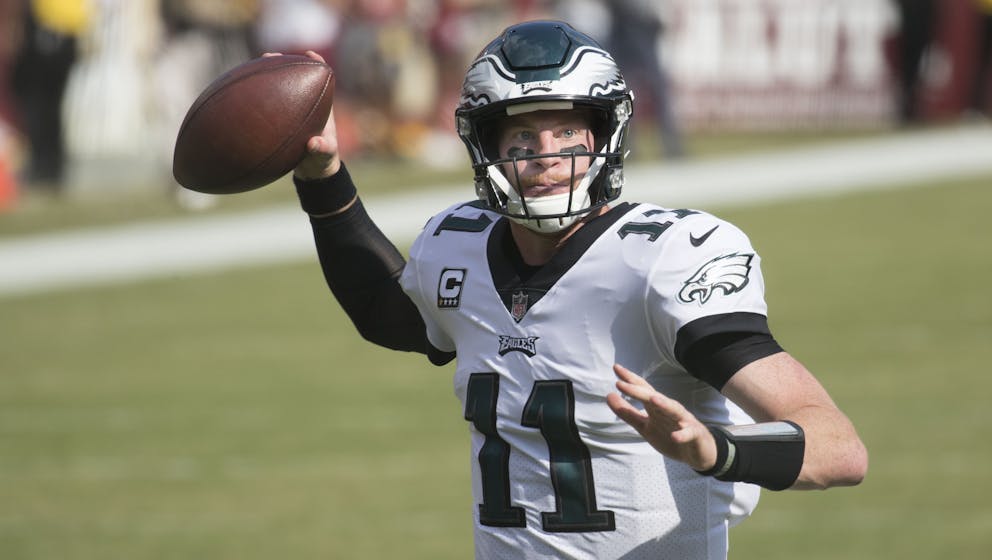 This is the end of the fantasy regular season in many leagues, but in the NFL, it's a strange time. With only a few weeks/games left, the slightest injury - one that wouldn't have gotten much note in Week 3 or Week 8 - suddenly gets a different tag: "season-ending." It honestly doesn't mean much and at this stage is just an acknowledgement of reality, a Bergman-like clock hanging over the league. An injury that would be called "two to three weeks" is minor, but the same injury over the next two weeks? "Season-ending." 
Don't let it fool you. Whether you're putting your money down game to game or playing in a season-long fantasy league, injuries have to be taken in context. A major part of that context is going to be the team's status. A team out of the playoffs has no reason to rush a player back or in some situations, the player will take it into his own hands, deciding to get surgery now rather than playing through pain. The easy tag of 'season ending' isn't helpful and while I don't think it's going away any time, you should definitely ignore it like any bad cliche. There's plenty of injuries so let's get to it:
George Kittle (TE, SF)
The NFL likes a good myth, but playing injured shouldn't be as much a part of things as it is. The tough guy overcoming seems like a Clint Eastwood trope, but it's also dangerous, not only for the player, but for the players coming up. It works against teammates and makes them look weak. Youth players are told the stories. How many times have you heard about Ronnie Lott or Byron Leftwich being carried down the field?
The latest is going to be "George Kittle played with a broken ankle." It's probably not a complete lie, but it's also not what most people think of when they hear that sentence. The Niners haven't confirmed any of this, but the whispers seem like a team leak, designed for myth. If Kittle does have a fracture, it's likely an avulsion fracture, where the bone is pulled away by the ligament, leaving a chunk missing. It's unusual but not unheard of and while painful, the issue is really more with instability from the lack of functional ligament than the bone's issue.
For Kittle, who had more problems with his ankle than his knee, leading most (including me) to think it was a higher grade high ankle sprain, this kind of avulsion fracture would also explain the symptoms, especially issues with weight bearing. It also explains how he could come back quickly. So it's a good myth, but the reality is that Kittle's injuries healed on a pretty standard timeline and while he is dealing with some pain, the facts of how good Kittle is should outweigh any PR storyline. Play him and the Niners normally, even against a good Baltimore defense.
DraftKings is offering a special promotion for BetQL users. Claim it and enjoy some risk-free bets!
Carson Wentz (QB, PHI)
Carson Wentz was seen with a big wrap on his throwing hand after last week's game. There are two real dangers for a quarterback in the pocket - one is when he falls or gets rolled up. That can injure a shoulder, knee, or hand. The other is when a lineman - his own or the other team - gets back into the pocket and contacts the fast moving hand on a throw. We saw this with Drew Brees earlier this season, but a QB hitting a helmet is pretty common. 
That's what happened to Wentz. It hurts and a bruise like that can swell, but in the back of the hand, the major concern is that none of the small bones of the hand or wrist were broken. That can be checked quickly, right at the stadium, so the worry was likely gone but the swelling remained. There's an assumption that Wentz just has normal bruising and swelling, something that goes away in normal people in the space of a week, let alone one that has an NFL medical staff at his disposal. There's no reason to think that there will be any effect on Wentz or the offense, though he may test some protection, like a padded glove. 
Matthew Stafford (QB, DET) / Jeff Driskel (QB, DET)
Jeff Driskel has a strained hamstring, which makes the traditional Lions Thanksgiving game a bit of an issue. With a couple more days of healing, the Lions would likely have been willing to let him play through it even with the risks of recurrence. Without those days, Driskel may give way to David Blough. Blough took first-team reps and has a background as a volume passer while at Purdue. While starting a third-stringer is seldom a good thing for any offense, Blough doesn't look to be a significant downgrade from Driskel, who's been able to put up decent numbers and keep Detroit in points. I wouldn't downgrade the Lions at all in this matchup.
What we know is that Matthew Stafford won't go. His back is not only still problematic, but there's been some rumblings that Stafford is as concerned about the long-term issues. Part of that comes from seeing his friend, Clayton Kershaw, struggling with similar back and hip issues over the last few years of his career. There's going to be some rumblings that Stafford could walk away, a la Andrew Luck, but there's really no indications that this is a concern. All indications are still that Stafford will be back before the season is out once he's cleared to play. 
Find out if BetQL's NFL Model favors the Bears or the Lions ATS in Week 13!
Tyreek Hill (WR, KC)
We got a great look a couple weeks ago at how the Chiefs medical staff worked on Tyreek Hill. They did everything they could to get him back on the field, which tells you they thought he could. That indicates that, at worst, it was a low-grade strain. The bye week should have him back to full strength and while there's always a recurrence risk, Hill is just a risk to begin with. He's a Ferrari, fast because everything is tightly fit and has to be just so.
Look for Hill to be at his normal speed and often paired with Mecole Hardman to keep the Raiders from doubling over the top. That should lead to a lot of opportunities for short passes as well - hello, Mr. Kelce - and for the running. This could end up a high-scoring game, which makes for over and fantasy opportunities across the board in this Sunday's matchup.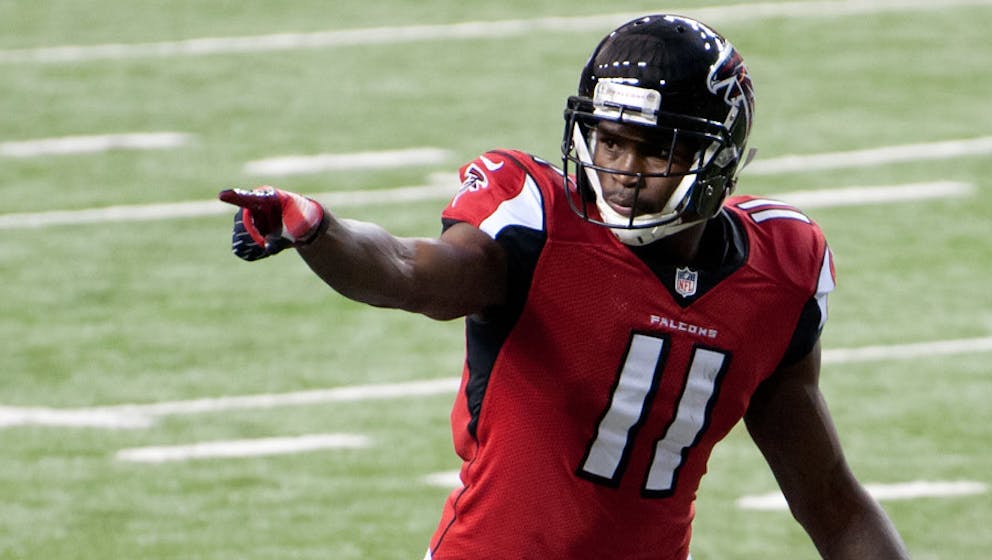 Julio Jones (WR, ATL)
The Falcons have been very tight-lipped about what happened to Julio Jones last Sunday. They only announced "shoulder" when he went into the locker room and came back into the game a bit later. Watching the video, there's no clear sign on what it was. He fell, but there's clearly no fracture since he came back. I couldn't get a good angle on whether he tried to catch himself, which can often lead to a separation. 
In those cases, the player will often come back with a brace that holds the arm in place. We saw that with Mitchell Trubisky and it's common, especially with defenders. Just look for the loop just under their shoulder, above the bicep. The downside is for a wide receiver, they really can't have their reach (or push) restricted, so they'll seldom play through something that would call for that kind of bracing. 
The short week doesn't help for Jones and all signs indicate that he's not going to play this week. I'd imagine that the Falcons will give him every chance to play, right up to game time. If he does go, we have no indication of just how limited he is. With the Falcons potentially getting Devonta Freeman back, they could have to go run heavy which could affect the normal models. I'm taking the Falcons down, but honestly off my board. Jones affects a game that much, when healthy. 
Get one free week of BetQL VIP access when you claim this MGM offer!
Jadeveon Clowney (EDGE, SEA)
The Seahawks made a big deal for Jadeveon Clowney, knowing he had an injury risk but could improve their defense in a major way. Well, both are true. His hip is the bigger issue, but there's also a knee injury. Right now, Clowney simply can't comfortably get to an explosive position, indicating there's some movement issues inside that hip. If he can't hinge, he can't play. He'd be unstable and there's a high likelihood of doing further damage, let alone the lack of function he'd have. There are backups for a reason.
The timeline here is all based on function, so no matter what it is on the inside — is it muscular or connective tissue? Is there bone or labrum involvement in the joint? The focus will be on getting him back in the game. Absent a setback, the medical staff will shift to maintenance once they get him back to function. There's a chance, given the possibilities, that Clowney will be one of the many players heading for surgery after their season is over, but that's not going to affect things in the short term. If Clowney is back, he's likely to be disruptive to the Vikings offense, which could affect models, especially on totals. 
Bumps & Bruises
With all the talk about Mitchell Trubisky's hip and the collapse of the Bears, remember he's still playing through a very damaged non-throwing shoulder and will likely have surgery shortly after the season. If the team wanted to shut him down, they have a built in excuse … There's still no clarity on AJ Green's status after pre-season ankle surgery. There's no sign of progress nor setback. Andy Dalton will get the start, but that doesn't appear to be connected to Green's potential return … Lots of heat on Eric Ebron for choosing to have his injured ankles surgically repaired now rather than waiting for the end of the season. He's been playing through it and has been less and less in the Colts offense. It's his choice when to get a necessary procedure done. Look for the Colts to feed Jack Doyle hard to make a point … The Packers have a lot of issues but losing Bryan Bulaga for any time would make all of it worse. He got rolled up and likely has an MCL sprain, so we'll have to see how serious it is and whether he, like many, can play with a brace … Jabril Peppers has a transverse process fracture, similar to that of Matthew Stafford, and will be out indefinitely. He could return, based on his pain and function, as soon as next week … Dontari Poe ruptured his quad and had to have it repaired surgically. Just try sewing your turkey's drumstick back together and you'll understand that is not an easy repair  … Happy holidays to everyone, but be sure to check my Twitter feed on Sunday. The extra day between could make for more last-minute changes.
Bet for free! CLICK HERE for exclusive sportsbook offers from our partners!
About Will Carroll
Will Carroll has focused on sports injuries for almost two decades. His work has been featured at ESPN, Sports Illustrated, Baseball Prospectus, and more. He has written two books and won multiple awards. The best way to get questions or comments to him is @injuryexpert on social.