NFL
Injury-Ridden Eagles Host Russell Wilson, Seahawks In Intriguing Wild Card Matchup
Both teams have dealt with a ton of injuries this season
By Dan Karpuc - Dec 30, 2019, 6:57am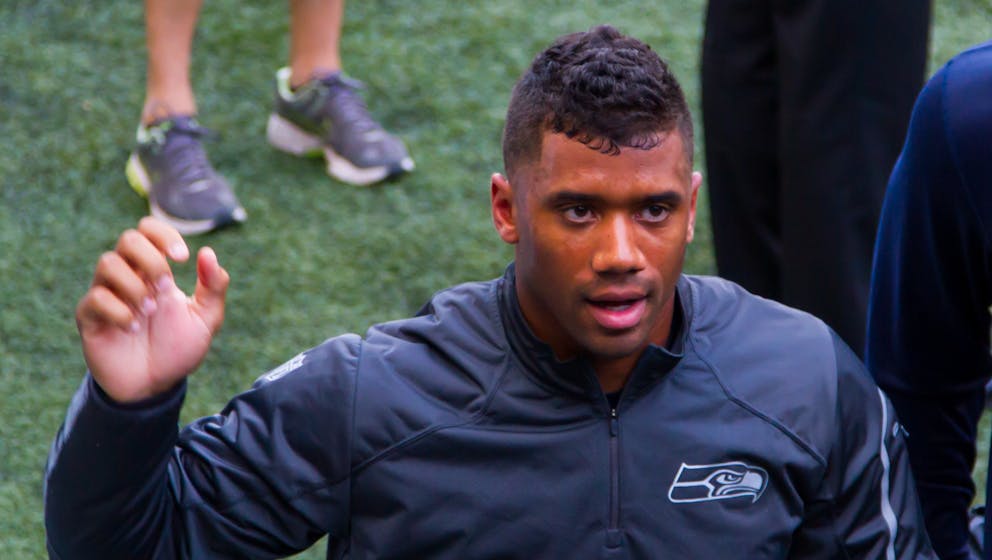 Seahawks (11-5) at Eagles (9-7)
Sunday 1/5, 4:40pm EST
VIEW LIVE ODDS, BETTING DATA & MORE!
The Seattle Seahawks (11-5) travel to take on the Philadelphia Eagles (9-7) in the Wild Card Round of the NFC Playoffs.
The Seahawks enter this matchup with the following records: 11-5 overall, 7-8-1 against the spread, 7-1 on the road (5-2 ATS) and 8-3 as a favorite (4-6 ATS). 
The Eagles enter this matchup with the following records: 9-7 overall, 7-9 against the spread, 5-3 at home (4-4 ATS) and 3-4 as an underdog (3-4 ATS). 


Scroll down to check out our Eagles Seahawks preview and prediction!
SEAHAWKS
The Seahawks were literally an inch short from taking a lead with less than half a minute to go against the 49ers in Week 17, but put up a valiant effort. Nonetheless, they surprisingly have gone just 4-4 at home this season, which doesn't exactly fit the narrative that they have one of the most obvious home-field advantages in the NFL. Based on their past, it's never smart to count out Russell Wilson and Pete Carroll, but it's not exactly a positive sign that 6th-round pick Travis Homer will likely be the lead back in this matchup with veteran Marshawn Lynch spelling him in short-yardage and goal-line situations. Much of Seattle's offensive success this season came from establishing the run with Chris Carson, which then opened up play-action opportunities for Wilson, who is arguably the best quarterback in the NFL in that situation due to his incredible efficiency. While the Eagles are better against the run than the pass, expect Seattle to attempt to pound the ball which would make D.K. Metcalf and Tyler Lockett two dangerous options downfield. However, since it took the Eagles three quarters before they finally opened up a lead against the New York Giants, the Seahawks are still in a decent spot regardless of who's in their backfield. Overall, the Seahawks rank 9th in offensive scoring (25.6 points per game) and 21st in defensive scoring (allowing 24.8 points per contest). 
Check out every best bet for the Wild Card Round!
EAGLES
Somehow, someway, Carson Wentz led the Eagles into the playoffs. He became the first quarterback to throw for 4,000 yards without having a single receiver break the 500-yard threshold. Think about that for a second. Not a single Eagles wide receiver amassed 500 yards this season. Philadelphia was absolutely ravaged by injures to their offensive skill positions this season and Wentz lost his top three receivers (Alshon Jeffrey, DeSean Jackson, Nelson Agholor), top two running backs (Jordan Howard and Miles Sanders) and still led his team to the promised land. To put that into context, his primary wideout over the last few weeks of the season was Greg Ward Jr. (who played quarterback at the University of Houston) and Boston Scott (a 5'6 rookie who was drafted in the 6th round). Philadelphia's outlook in this game depends on who will be healthy enough to suit up and play, but as proven many times over the course of the season, it's very difficult to trust this team based on all of the uncertainty surrounding it every week. Overall, the Eagles rank 15th in offensive scoring (23.4 points per game) and 16th in defensive scoring (allowing 22.5 points per contest). 
View our exclusive sportsbook offers and take advantage of some amazing deals!
PREDICTION
Based on the injuries that both teams have faced in recent weeks and throughout the season, it's a testament to their mental and physical toughness that they're in this spot. Keeping a close eye on injury news throughout the week will be very important leading up to this matchup.
Subscribe or upgrade your BetQL account to see our full score projection and our model's best bets against the spread, on the moneyline and on the total!