NFL
Week 1 NFL DFS Guide: Picks, Fades, Stacks & More
Who you should and shouldn't roster in Week 1 daily fantasy action
By Luke Kasdan - Sep 7, 2019, 5:35am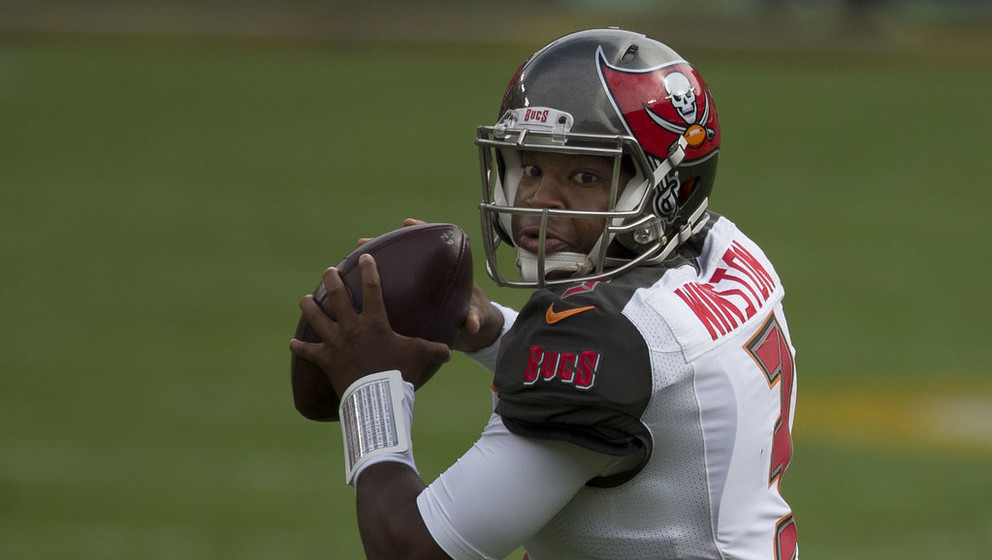 Pricing is extremely loose across the industry, so you can afford to roster almost any lineup you want in Week 1. This is intentional, as sites try to draw as many players as possible at the beginning of the season with massive prize pools and pricing that allows even the most casual fan to build a lineup they're confident will lay waste to the field. The other factor in play is that pricing has remained static since the release weeks ago, but player values are dynamic.  Jobs are won and lost, injuries happen and talented backups step up, etc. Any time salaries are set this far in advance, value will emerge.
So how do we attack a slate where you can fill out a roster full of superstars, in an era where fantasy sports knowledge and research is higher than ever? We identify those players we trust most and build around them with contrarian upside plays. The larger the GPP field, the more contrarian we need to be. 
Up until this point everyone's guessing about how teams will play. Even the experts (these are educated guesses, but we're all making decisions with incomplete data so listen to the arguments and then trust your gut), so if you see a huge game coming from a player others are down on, that's a good thing and the key to GPP success. 
Use RotoQL's NFL Optimizer to roster all of Week 1's top plays! 
With Week 1 arriving at the tail end of draft season, most players will have completed an exhaustive research process for their season-long leagues. People develop fixed ideas about talent, context and value over the course of the season, but bringing that knowledge to this week's DFS slate can actually be a recipe for disaster. Not only are many of the very best season-long fantasy assets facing contexts that will make success difficult, but the range of possible outcomes over the course of 60 minutes of football is wider than most folks realize. And in a large field tournament, it is more advantageous to roster a player you project to have a 40 point game 15 percent of the time at five percent ownership than it is to roster a player that you project for a 40 point game 25 percent of the time at 20 percent ownership.
This guide is written for the DFS player with the assumption that you are familiar with the player pool. That means we don't want to waste time telling you that Patrick Mahomes is good at football or who might be best in season-long lineups, but concern ourselves with context and game theory.
All scores are Vegas implied team totals as of Friday morning.
Vikings 26, Falcons 22
Dalvin Cook is the best play on Sunday's slate. Long a darling of the fantasy community, Cook picked up buzz throughout the preseason, where he displayed the explosive speed that's been the missing ingredient in the Florida State product's NFL career and Sunday sets up perfectly for him. Offensive coordinator Kevin Stefanski is committed to running the ball and will primarily do so with outside zone, the play Cook mastered in Jimbo Fisher's offense at FSU. Cook will get the lion's share of touches against the tissue paper thin Falcons defense. Dan Quinn's defensive philosophy keeps offenses in the center of the field by conceding completions to running backs and tight ends to a degree. This led the Falcons to finish 28th in Football Outsiders' DVOA against passes to the running back last season and is why fantasy owners have been picking on Quinn's defense with pass catching backs since he was coordinating Seattle's "Legion of Boom". Cook should command the highest ownership on the slate, but I'm still going to be overweight on the field. This is good chalk and you want to eat it while differentiating elsewhere.
Julio Jones is coming off another monster season where he led the league in yards (1,677) and targets (170). If not for the relative dearth of touchdowns (8), he'd have been fantasy's top wide receiver by a country mile. Jones will likely draw shadow coverage from Xavier Rhodes, whose play dipped in 2018 due to nagging injuries, but even with Rhodes at 100 percent this is a winnable matchup that you should consider given the volume of targets Jones will draw (10.6 a game in 2018).
Stefon Diggs was held out of practice on Wednesday, but suited up on Thursday and appears likely to play. Adam Thielen and Diggs are both high-end WR 2s with WR1 upside against an Atlanta defense that finished 31st against the pass last season. If Diggs is unable to suit up, Thielen would rocket up the rankings to core play status.
Devonta Freeman is healthy and is lined up for a heavy workload with Telvin Coleman now in San Francisco.  Freeman looks to draw low ownership relative to his multi-touchdown ceiling and should be effective catching passes against a Minnesota defense that was ranked 27th in DVOA against passes thrown to running backs last season even if their run defense is stout. 
Calvin Ridley and Austin Hooper are both worthy of GPP consideration as they can both expect a fair amount of targets. I prefer Hooper, as the Vikings were 30th in defensive DVOA against passes to the tight end last season, and he carries a lower price. Matt Ryan's a fair GPP option on DraftKings in the case this game gets frisky, but he can be safely avoided on FanDuel, where he's the third-most expensive quarterback ($8,000).
While Kirk Cousins draws an enticing matchup against a Falcons defense that allowed the most DraftKings points per game to quarterbacks last season (23.57), I'm not sure he has the ceiling to be viable on this slate when accounting for Minnesota's recommitment to the run.
Core plays: Dalvin Cook
Secondary Plays: Julio Jones, Adam Thielen (becomes a core if Diggs is unable to go), Stefon Diggs
GPP Targets: Devonta Freeman, Matt Ryan, Calvin Ridley, Kirk Cousins
GPP Darts: Kyle Rudolph, Austin Hooper
Favorite GPP Stack: Dalvin Cook and Julio Jones
Get access to a full suite of DFS data on RotoQL! 
Browns 24.75, Titans 19.75
At first glance, this is a fantastic spot to invest in the Cleveland Browns' high-powered offense. With some of the most talented players in the league and hyper-aggressive offensive coordinator Todd Monken calling the plays the Browns should absolutely put points on the board at home against a mediocre Titans defense. But, Tennessee allowed the seventh fewest DK points to quarterbacks (16.67), third fewest to running backs (19.51) and surrendered the fifth fewest DK points on a per game basis to tight ends (9.1) in 2018 (largely due to pace), so be wary of becoming over-invested. 
The 5.5-point spread seems suspiciously low as I expect Baker Mayfield to target Odell Beckham Jr. early and often. Both players are viable in all formats. 
Jarvis Landry has been seemingly forgotten since the OBJ acquisition, but he's been one of the most productive fantasy receivers, averaging 14.5 PPR points per game since entering the league in 2014. Landry should drawn less defensive scrutiny with teams attempting to contain his former-LSU teammate and draws a Titans defense that was one of the worst in the NFL against number two receivers in 2018, allowing 26.1 percent more production than the average according to DVOA.
David Njoku is nothing more than a dart throw in large field GPPs due to market share concerns and a tough matchup.
The Browns are my favorite fantasy defense this season as I expect them to race out to early leads and force the opposition to throw into a ballhawking defensive backfield while facing down the stellar pass rush of Myles Garrett, Olivier Vernon and Sheldon Richardson. Roster them with confidence this week.
Nick Chubb is an elite talent and should get the benefit of a positive game script, but the potentially high ownership and Titans' stinginess towards running back fantasy production last season has me less bullish on Chubb than I expected to be. He's absolutely in play and I'll stack him with the Cleveland defense in some entries, but I'll probably have less than the field.
With Taylor Lewan suspended and Jack Conklin unlikely to play due to injury, the Titans will be facing a very good defense without the benefit of their normally stellar offensive line. I have no confidence in Marcus Mariota this week and it's hard to imagine Derrick Henry being a great option given his recent calf injury, potentially negative game script and those offensive line concerns.
Veteran tight end Delanie Walker has been Mariota's favorite target in the past and seems to be the most popular stacking option for those who insist on playing the Titans signal caller, so I'd probably play the ownership game and roster Corey Davis or Adam Humphries. 
As the Browns are expected to have a lead for most of the game, the only Titan I have any real interest in is pass catching back Dion Lewis. Lewis had three games of 21.5 or more DK points last season and could reach that ceiling if he gets the opportunity in a catch-up contest.
Core plays: Browns defense
Secondary Plays: Baker Mayfield, Odell Beckham Jr., Nick Chubb
GPP Targets: Jarvis Landry
GPP Darts: Dion Lewis
Favorite GPP Stack: Nick Chubb, Dion Lewis and Browns defense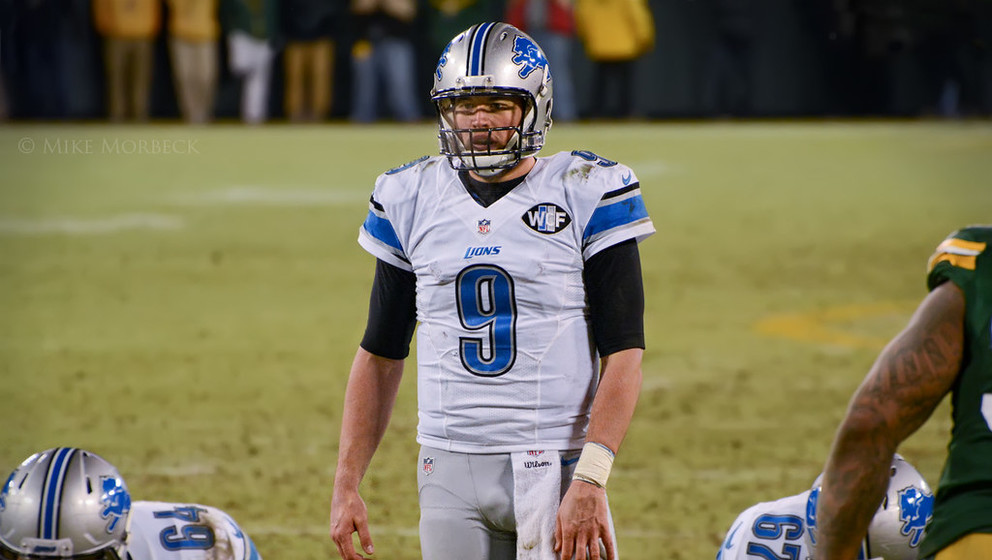 Lions 24.5, Cardinals 22
This game could go one of two ways. The Cardinals could introduce the NFL to the air raid, running the fastest tempo in the league and moving up and down the field against a vulnerable Lions pass defense. Or the Arizona offense will be an abject disaster: the splits too wide, the spacing too narrow to handle NFL speed, the tempo not speedy enough to wear on Detroit. No one knows what will happen.
If the Arizona offense is clicking, Kyler Murray will be one of the best point-per-dollar options on the slate and multiple Cardinals skill players will reach value on volume alone. Murray will absolutely be in my GPP pool.
David Johnson is a GPP-only option given how bad the Cardinals offensive line is and how strong the Detroit run defense was after adding Snacks Harrison last season. Johnson's best path to reaching value is through the air and goal line carries. 
Christian Kirk is a future star whose talent has been masked by a terrible Arizona offense, but he projects to be Murray's top target and is a great stacking option with the rookie QB. Larry Fitzgerald is the safer option as he'll avoid Darius Slay by lining up in the slot and should act as a Hall of Fame safety blanket in Murray's debut.
If you want to stack this game and get a little weird, rookie KeeSean Johnson was the talk of training camp and will also be in Arizona's pass catching mix.
If the Arizona offense falls on its face, the Lions defense might be the highest scoring unit on the slate. If you stack them with foundational running back Kerryon Johnson, you're likely to have a strong pairing at moderate ownership.
No matter how many points Arizona puts on the board, Detroit should be able to score more, as the Cardinals defensive backs may be the worst group in the NFL until Patrick Peterson returns from suspension. This is a sneaky-great GPP spot for Matthew Stafford who still has as much arm talent as anyone in the NFL.
As rookie tight ends rarely make an impact, look to stack Stafford with Kenny Golladay or Marvin Jones, both of whom could put up monster stat lines if this game shoots out. 
Secondary Plays: Kerryon Johnson
GPP Targets: Lions defense, David Johnson, Kenny Golladay, Marvin Jones, Kyler Murray
GPP Darts: Matt Stafford, Larry Fitzgerald, Christian Kirk, KeeSean Johnson
Favorite GPP Stack: Kerryon Johnson and Lions defense OR Matthew Stafford, Kenny Golladay and Larry Fitzgerald
Chiefs 27.5, Jaguars 24
Andy Reid's teams always seem to start the season on fire and I suspect this game will be no exception, but I'm planning to be underweight on Patrick Mahomes. Jacksonville limited Mahomes to one of his lowest fantasy outputs of 2018 (20.8 DK points) when they traveled to Arrowhead last year and have the defensive personnel to at least slow him down. When accounting for price, high ownership and diversity of running options at Reid's disposal, Mahomes makes for an interesting fade.
Jalen Ramsey will be shadowing Tyreek Hill who he limited to 4-61-0 last season. Tyfreak can win any matchup and has added upside in the return game, but like Mahomes, this is a situation where the ownership seems likely to outpace the context and I'll be underweight on the field.
With Sammy Watkins in line to see AJ Bouye coverage for most of the game, I'll primarily get my exposure to Chiefs pass catchers through Travis Kelce. Second round rookie Mecole Hardman is also tempting in very large field GPPs as the UGA product was so impressive in camp that he's rumored to be Hill's successor.
LeSean McCoy has the most upside in the Kansas City backfield, but with Damian Williams and Darwin Thompson also on the roster, he's GPP-only against a stout Jaguars run defense.
Surprisingly, the more interesting offense in this match-up is Jacksonville whose 24 point implied total will likely come from the offensive contributions of Nick Foles, Leonard Fournette and Dede Westbrook. I intend to be overweight on all three. This is a game where Jackonville will need to score points and the Chiefs occasionally resemble a vintage Big 12 team with their combination of otherworldly offense and putrid defense. 
Nick Foles played 19 snaps in Week 3 of the preseason and Fournette played 18 of them. Foles attempted ten passes in that game, seven to Westbrook and three to Fournette, who will also be force-fed carries. Kansas City allowed the fifth most DK points to opposing quarterbacks (22.42) and third-most to running backs (31.01) on a per game basis last season.
You can also throw a dart at tight end Geoff Swaim or former Chief Chris Conley in large field GPPs, but that may be getting too cute.
Core plays: Leonard Fournette
Secondary Plays: Patrick Mahomes, Travis Kelce, Nick Foles
GPP Targets: Tyreek Hill, Dede Westbrook
GPP Darts: Sammy Watkins, Damian Williams, Mecole Hardman, Geoff Swaim
Favorite GPP Stack: Nick Foles, Leonard Fournette, Dede Westbrook and Travis Kelce
Get access to all of the NFL betting tools and data on BetQL!
Buccaneers 26, 49ers 25
This is the game that a lot of people will be targeting, and with good reason, as both teams feature good offenses and bad defenses. This game may simply be the best (in terms of fantasy production) on the opening slate as the offenses find their rhythm and timing on the fly.
Jimmy Garoppolo looked terrible in his preseason debut, but erased concerns of rust with his performance in the Week 3 dress rehearsal and now he opens the season against one of the most generous pass defenses imaginable. He's in play for all formats.
George Kittle is one of the best tight ends in the game and an elite option in all formats this week, but we have no clarity on where the other 49ers targets will go. Dante Pettis, Deebo Samuel and Marquise Goodwin are all tempting GPP options if we're given reason to believe any one of them will see a healthy number of targets. 
The backfield is as oblique as the receiving corps as we have no insight into how touches will be split between Tevin Coleman and Matt Brieda. Both should have as much success as they find opportunity. 
To reiterate: the entire San Francisco offense is in play, but Garopolo and Kittle are the only reliable options unless we hear more about Kyle Shanahan's intentions. 
The San Francisco defense is a bit more challenging than the Buccaneers unit thanks to a strong pass rush, but Bruce Arians' team should see a lot of success with one of the best passing offenses in the NFL.
There's been a lot of hand-wringing about Jameis Winston since before he entered the league, but his performance for what has been a dysfunctional franchise has been better than any of the talking heads would suggest. Winston's career numbers stack up favorably against the first four seasons of Peyton Manning, Ben Roethlesberger, Phillip Rivers and Brett Favre. Arians' offense is a perfect match for Winston's skill set and he can be relied upon to post an elite fantasy performance in this one.
Chris Godwin has been the apple of the fantasy community's eye this offseason and with good reason, as the opportunity will finally match the third year receiver's talent with the departures of DeSean Jackson and Adam Humphries. But the hype may have gone too far, as Godwin may garner more ownership than Mike Evans. 
Evans has been an elite wide receiver from the moment he entered the league. He has averaged 144.8 targets, 1,220.6 yards and 8.0 touchdowns per season over his five year career. If the ownership is going to be close, take Evans.
With the sorriest bunch of running backs in the NFL sullying their roster, OJ Howard is the final Buccaneer worthy of consideration. The freakishly-talented tight end should see a healthy number of targets in a potential shootout so your biggest concern should be ownership.
Core plays: Jameis Winston
Secondary Plays: Mike Evans, Chris Godwin, OJ Howard, George Kittle, Jimmy Garoppolo
GPP Targets: Tevin Coleman, Matt Brieda
GPP Darts: Marquise Goodwin, Dante Pettis, Deebo Samuel, 49ers defense
Favorite GPP Stack: Jameis Winston, Mike Evans and George Kittle
Don't have time to make dozens of lineups by yourself? Sign up for a RotoQL account and let our optimizer do the work for you!