NFL
Ross Tucker's Wild Card Round Betting Advice
The former NFL offensive lineman and current broadcaster reveals his favorite first-round playoff bet
By Ross Tucker - Dec 31, 2019, 5:14pm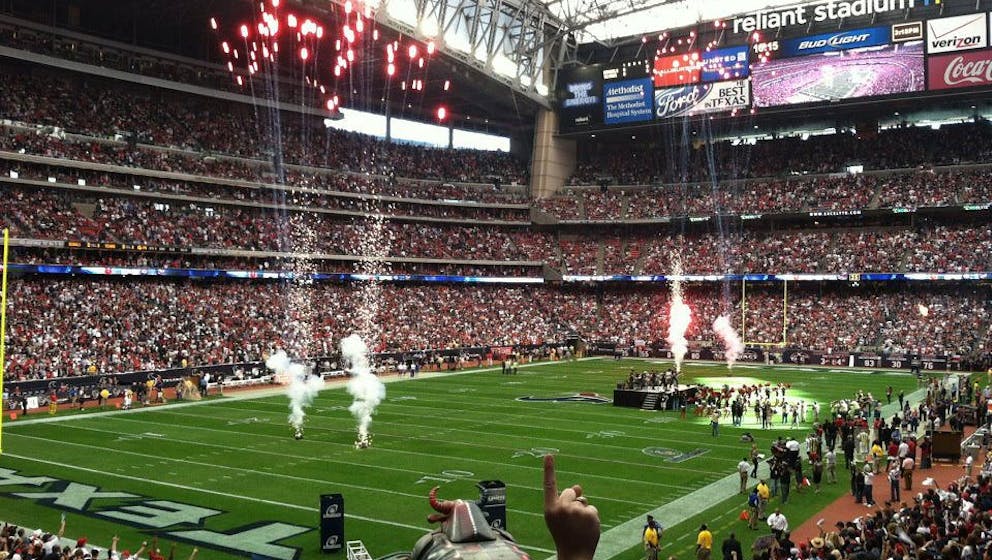 Well, I was feeling pretty good about the Giants getting 4.5 points against the Eagles last Sunday when it was tied 17-17 in the fourth quarter, but the next thing you know, Daniel Jones fumbled after a low snap and everything went downhill from there for the G-men. Oh well, that's probably one of the reasons why their coach isn't there anymore. Alas, it is time to get back in the saddle and on the winning track now that the NFL playoffs are here!
Each week, I will give you a bet or two that I like for that week. Sometimes, it will be pure analysis and observations of the matchups and an edge that I feel I am able to identify. Other times it will be my instincts as a former player. And hopefully a lot of times it will be a combination of both.
That is the case yet again this week. This week I like the Buffalo Bills getting 2.5 points from the Houston Texans for three reasons:
Bill O'Brien
The Houston Texans head coach's playoff record leaves a lot to be desired. Like, a lot. He's 1-3 as a head coach in the postseason with the lone victory being over an Oakland Raiders team that was starting Connor Cook at quarterback (the same Connor Cook who is now the starting quarterback of the Houston Roughnecks in the XFL less than three years later). Making matters worse is that the Texans haven't just lost their playoff games under O'Brien; they've gotten throttled. They lost 30-0 to Kansas City in 2016, 34-16 to the Patriots in 2017, and 21-7 to the Colts last year in a game that frankly wasn't even that close. The average margin of defeat in those three games was 20.7 points. And two of them were at home! Not a good look for O'Brien to say the least. 
View BetQL's exclusive sportsbook offers!
Bills Believe
Two years ago, the Bills were a surprise playoff team that had finally punched their ticket to the postseason for the first time since 1999. They were "happy to be there" and many of their players have said as much this week. That is decidedly not the case this year. They clinched a playoff berth three weeks ago with a Sunday Night Football victory over the Steelers and they are hungry to take the next step and get a playoff victory this year. Just getting there is no longer good enough.
Ferocious D
The Bills defense has been in the top three in most statistical categories all season. With defensive tackle Jordan Phillips dominating up front alongside a very deep and productive defensive line, stud linebackers in Tremaine Edmunds and Matt Milano, along with one of the best secondaries in the NFL led by All-Pro cornerback and professional ball hawk Tre'Davious White. Will a banged-up Texans offense be able to score? Likely only if Deshaun Watson can pull off some heroics which is entirely possible.
I loved the Bills when they were getting three points and still like them at 2.5 in a game I think they win outright. Even if they lose, it should be close enough that you have a chance to cover.
Check out every best bet for the Wild Card Round on BetQL!
About Ross Tucker 
Ross Tucker played in the NFL for seven years as an offensive lineman after graduating from Princeton University in 2001. As a broadcaster, he works for Radio.com, CBS Sports, and Westwood One.  He also owns and hosts his own podcast network including the Ross Tucker Football Podcast all available at RossTucker.com. Follow him on Twitter and Instagram @RossTuckerNFL.