NFL
Levitan: Target Justin Fields Over Props
Levitan and Burke breakdown the NFL Draft and MLB Season
By Vikas Chokshi - Apr 27, 2021, 2:48pm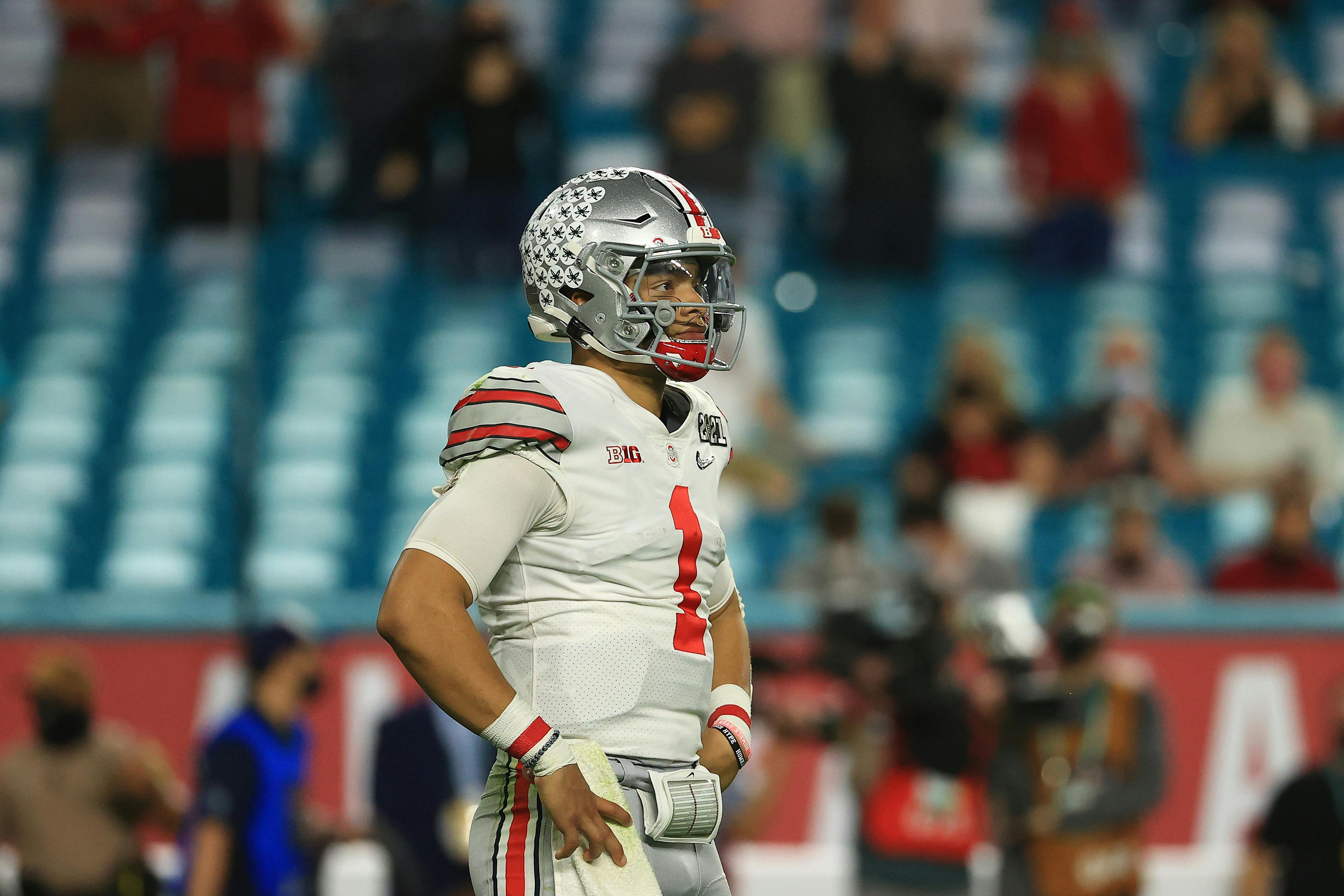 Yesterday, Adam Levitan and Adam Burke joined Ken Barkley and Nick Kostos on You Better You Bet to discuss the upcoming NFL Draft and ongoing MLB Season.
Here are some of the most notable nuggets from last night's show:
Levitan on an underrated running back
I think people are underestimating what the NFL thinks of Javonte Williams. I've seen plenty of scouts and talent say that they think it's really close between Javonte, Etienne, and Najee Harris so it wouldn't shock me to see them go in any order. Even at +650 [1st RB Taken], that sounds like a pretty good price on Javonte to take a flier there.
Taking advantage of the overconfidence people have at the back end of the first round is a really good strategy. It's much easier to be confident at the beginning.
Levitan on Pitts' numbers being listed between 4.5 and 5.5
I think that number is about right. There were some +165 for the Atlanta Falcons specifically to draft Kyle Pitts a few days ago. I think that one is pretty good. It's down to even money now.
Based on the Julio Jones reports and everything we've heard about Matt Ryan, I'd be pretty surprised if Atlanta took a quarterback. I think I'd be a little surprised if they traded out of the spot, so the most likely pick is Kyle Pitts.
His thoughts on Justin Fields
The Justin Fields over props look good. To me, there's stuff still out there with books lagging behind. I think BetMGM has lagged behind. I got the Justin Fields over 6.5 at even money.
If you feel good about Pitts at 4, you can think about Pitts going fourth and then you can go about other ways on how to attack it. Like these Fields over props, which I think is pretty good right now.
Get all of BetQL's best bets! Dating back a full calendar year, our five-star (max-value) bets have won 61% of the time!
Burke on betting Padres futures
It's a better number now than we saw prior to the start of the season. They've been able to play toe to toe with the Dodgers and the Padres should get healthier as the season goes on. I know Tatis can kind of be a ticking time bomb with that shoulder, but they've had a lot of pitching injuries so far and they've really had to tap into that depth. They still have the prospect currency to go out there and try to acquire some guys. So, I think the +400 now is a much better look than the +200 we saw coming into the season.
Keep in mind here too, yes the Dodgers are 15-7 and playing very well, but they're also 6-1 against Colorado already. They've played one of the softer teams in the NL West, that's kind of allowed them to pad their record a little bit.
I couldn't really make a strong case against the 4-1 there for the Padres. I don't know if it's a play I'll make, but I can't really talk anyone off of it either.