Los Angeles Chargers
vs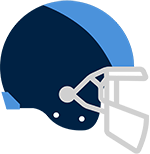 Tennessee Titans Prediction
In this upcoming game, the Los Angeles Chargers have a clear advantage over the Tennessee Titans, according to BetQL's model. The Chargers are predicted to win with a 68.0% chance of victory, making them the solid favorite going into the matchup.

One player to watch on the Chargers' side is running back Austin Ekeler. BetQL's projections have him slated for 46.0 rushing yards and a 12.0% chance of scoring at least one rushing touchdown. If Ekeler can find success on the ground, it could provide a significant boost to the Chargers' chances of coming out on top.

However, BetQL's model also highlights potential positives for the Titans if they manage to pull off the upset. In their simulations where the Titans win, quarterback Ryan Tannehill performs admirably, averaging 0.91 touchdown passes and minimizing his interceptions at 0.46. Meanwhile, star running back Derrick Henry steps up with 74.0 rushing yards and 0.32 rushing touchdowns in Tennessee victories. If Tannehill and Henry can replicate these performances, the Titans will have a legitimate shot at defying the odds.

To gain an even deeper understanding of how our model is picking this game and to get access to all our expert analysis, make sure to subscribe to BetQL. Our advanced algorithms and comprehensive data provide valuable insights that can help inform your betting decisions, giving you an edge as you navigate the world of sports betting. Don't miss out on this valuable resource - subscribe today!