Green Bay Packers
vs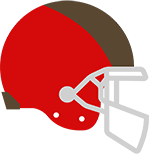 Tampa Bay Buccaneers Prediction
Expect a close game with the Green Bay Packers winning 48% of simulations, and the Tampa Bay Buccaneers 52% of simulations. In close games, turnover margin is especially important. The Green Bay Packers commit fewer turnovers in 55% of simulations and they go on to win 65% when they take care of the ball. The Tampa Bay Buccaneers wins 74% of the simulations in which they commit fewer turnovers. Aaron Rodgers is averaging 322 passing yards per sim. If he can have a great game with better than average passing yards and at least a 2 to 1 TD to INT ratio (41% chance) then he helps his team win 53%. Tom Brady is averaging 329 passing yards per sim. If he can have a great game with better than average passing yards and at least a 2 to 1 TD to INT ratio (35% chance) then he helps his team win 57%.
Green Bay Packers vs Tampa Bay Buccaneers Prediction
The undefeated Green Bay Packers are heading down to Tampa Bay to take on Tom Brady and the Buccaneers on Sunday 10/18 in the late window. The current point spread for what could be a playoff preview is +/- 2 with the Packers listed as the favorite. Tom Brady will be a home underdog for what may be the first time in his career when Aaron Rodgers comes to town this week. We have this game circled on our calendar because we just can't wait for this to kick off. The point spread shows that the oddsmakers know this will be a close game, and the current over / under line sits at 53 points so they also know this will get a bit high scoring. This game could really go either way so make sure to read our full Packers vs Bucs prediction to find out how these two teams stack up against each other, and subscribe to BetQL to see which way our NFL best bet model is picking.
Green Bay Packers Preview
Next up on Brady's tumultuous first ride as a Buccaneer: facing MVP candidate Aaron Rodgers and the undefeated Green Bay Packers. Even without star wide receiver Davante Adams, Rodgers has looked to be in vintage, superhuman form this year. He has complete command of his offense, and oftentimes appears to be toying with opposing defenses.
The Packers have been bit by the injury bug, as well, with Adams missing multiple games and next-in-line Allen Lazard in the middle of a long absence after abdominal surgery. But Rodgers has soldiered on, relying on his dual-purpose running backs Aaron Jones and Jamaal Williams as well as breakout tight end Robert Tonyan. Rodgers has completed 70.5 percent of his passes, while throwing for 1,214 yards and 13 touchdowns. He has still yet to throw an interception.
Those phenomenal numbers are mostly attributed to the brilliance of the former MVP and Super Bowl XLV champion. But his supporting cast deserves some praise, too. Jones would be leading the nation in rushing were it not for Green Bay's early BYE week. He has 65 carries for 374 yards (5.8 y/a) and four touchdowns on the ground, and 15 receptions for 135 yards (9.0 y/c) and two touchdowns. He has been beasting, and Williams has been no slouch as his change-of-pace backup.
Tonyan, meanwhile, could be the next big tight end if he and Rodgers keep connecting. Tonyan burst onto the scene in Monday Night Football Week 4, catching 6-of-6 passes for 98 yards and three touchdowns in the Packers' 30-16 romp of the Falcons. It was no fluke for the 6-foot-5, 237-pound 26-year old, either. Tonyan has caught all but one of his targets this year, and found the end zone five times while maintaining a robust average of 13.3 yards per reception. Tonyan could go from obscure no-name to breakout Pro Bowler if he continues on this torrid pace.
Of course, if Green Bay wants to truly contend this year and not fizzle out in the playoffs like it has for seemingly every year since its last Super Bowl, it needs to get healthy offensively and get tougher defensively. Adams elevates this team from very good to excellent with just his presence in the passing game, opening up the field for multiple other weapons. The Pack simply cannot withstand a long-term separation from their superstar receiver. Defensively, middle-of-the-pack (so to speak) just won't cut it. Rodgers can't engage in all-out aerial duels every time Green Bay faces a reputable offense. Without improving the defensive scheme, or bringing in the right personnel to provide a spark to its secondary, Green Bay will simply be asking too much of its signal-caller. Keep reading our Packers Bucs prediction to see how we think Aaron Rodgers will play coming down to Tampa this week.
Tampa Bay Buccaneers Preview
Six-time Super Bowl champion and three-time MVP Tom Brady has had a roller coaster of a first season away from the New England Patriots. He got outdueled by fellow future Hall-of-Famer Drew Brees and the New Orleans Saints in the season opener. He glided past the Carolina Panthers in Week 2 and Denver Broncos in Week 3, and narrowly avoided the upset against rookie Justin Herbert's Chargers in Week 4.
But something the NFL world is not used to seeing happen to Brady occurred in Week 5. Late in a tight 20-19 game against the gritty defense of the Chicago Bears, the arguable GOAT had 90 seconds to go half the field for a game-winning field goal. But he turned the ball over on downs, and proceeded to look around toward the refs with four fingers held up. The winningest and most storied quarterback of all time forgot how many downs he had just played.
This obviously served as the low point of the young season for Brady and his Bucs. But the early scenes that led to that final act were pretty dramatic as well. He was visibly upset throughout the game in Chicago, yelling demonstrably at his offensive line for not providing enough protection. He called his receivers out on the sideline, assumingly for not running their routes correctly or turning the correct direction for the ball. It was not pretty.
Not helping Tampa's cause has been the age-old injury bug. Star veteran receiver Mike Evans has been banged up throughout the early stages of the season, and fellow wideout Chris Godwin has missed multiple games with an ailing hamstring injury. Offseason running back acquisition Leonard Fournette has missed two games in a row with an ankle injury. Tight end O.J. Howard tore his Achilles in Week 4 and will miss the rest of the season. Defensive tackle Vita Vea broke his leg in Week 5, also ending his season.
For an offseason completely enamored with offense-based anticipations, it has been surprising to see Tampa's bright spot has been on the defensive side of the football. Linebackers Lavonte David, Devin White, and Shaquil Barrett have been as solid as they come, and veteran outside linebacker Jason Pierre-Paul continues to mesh perfectly in the Bucs' system as a rusher. Ndamukong Suh and William Gholston round out the front-seven, which will miss Vea but not be despondent without him. Since the start of last season, the Bucs defense has led the NFL in opponent rushing yards, surrendering just 70.1 yards per game and 3.13 yards per carry.
Full Game Prediction
This Bucs Packers prediction is a really tough one to make because we have two of the best quarterbacks in the NFL going head to head. This game may be an NFC Championship preview so we expect both teams to bring their A games. We want to lean Green Bay to improve to 5-0 by winning the war of the hampered but it is always difficult to lay points as a road favorite. On the other hand Bucs head coach Bruce Arians is 9-1 as a home underdog of 3 points or less over the course of his career, and betting against Tom Brady as an underdog is always a tough bet to make. This is a really tough bet to make so if you want to see which way our model is picking, see our score projection, or find NFL picks for every game this weekend subscribe to BetQL to get all that and more.