Chicago Bears
vs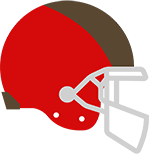 Tampa Bay Buccaneers Prediction
In what promises to be a highly competitive matchup, the Chicago Bears and the Tampa Bay Buccaneers are set to square off. According to our simulations, the Bears have a slight edge, winning 52.0% of the games, while the Buccaneers come close behind with a 48.0% win probability. Turnover margin is expected to play a crucial role in determining the outcome of this contest, as the team committing fewer turnovers tends to come out on top in the majority of our simulations.

In a remarkable display of ball security, the Chicago Bears have the upper hand when it comes to limiting turnovers, doing so in an impressive 95.0% of simulations. This bodes well for their chances as they emerge victorious in 54.0% of the games where they take care of the ball. On the other hand, the Tampa Bay Buccaneers also demonstrate a strong correlation between turnovers and success, winning 91.0% of the simulations in which they commit fewer turnovers.

For the Bears, rookie quarterback Justin Fields has been making an impact not only through his passing abilities but also with his legs. Averaging 41.0 rushing yards per simulation, Fields has the potential to be a significant factor in this game. Interestingly, our data indicates that if he can surpass his average rushing yards and score at least one rushing touchdown (an 8.0% chance), then he increases his team's chances of securing victory to an impressive 83%.

Similarly, for the Buccaneers, running back Rachaad White has been delivering consistent performances. With an average of 55.0 rushing yards per simulation, White has showcased his ability to be a difference-maker on the ground. If he can exceed his average rushing yards and find the end zone at least once (a 27.0% chance), then he significantly boosts his team's likelihood of emerging triumphant to a commendable 74%.

To get a full breakdown of how our model predicts the outcome of this game, be sure to subscribe to BetQL. Our algorithm takes into account various crucial factors to provide the most accurate predictions possible, including turnover margin and individual player performances. Don't miss out on this opportunity to gain valuable insights and make more informed betting decisions. Subscribe to BetQL today!