Cleveland Browns
vs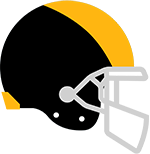 Pittsburgh Steelers Prediction
Get ready for a nail-biting showdown as the Cleveland Browns take on the Pittsburgh Steelers in an upcoming game. According to our simulations, it's a close call with the Steelers emerging victorious in 51.0% of matchups, while the Browns come out on top in 48.0% of simulations. Both teams have shown their mettle, making this matchup a recipe for excitement.

Turnover margin can often be a deciding factor in close games, and this one is no exception. Our data reveals that the Browns commit fewer turnovers in 68.0% of simulations, giving them a significant advantage in those scenarios. In fact, when Cleveland takes care of the ball, they go on to win an impressive 62.0% of the time. On the other hand, the Steelers have also proved to be formidable with a turnover advantage. When Pittsburgh commits fewer turnovers, they dominate their opponents, claiming victory in 84.0% of simulations. So keep an eye on each team's ability to protect possession during this highly anticipated matchup.

Turning our attention to the running game, both teams boast talented rushers who can make a big impact on the outcome of the game. Pierre Strong Jr., averaging 45.0 rushing yards per simulation, has the potential to tilt the scales in favor of his team if he can deliver an exceptional performance with above-average rushing yards and at least one rushing touchdown (with a 24.0% chance). In such situations, our model predicts that Strong Jr.'s performance would contribute to a 71% win probability for the Browns. On the other side, Najee Harris has been averaging 72.0 rushing yards per simulation for the Steelers. With similar conditions of an outstanding game and at least one rushing TD (23.0% chance), Harris could help his team clinch victory in 77% of simulations.

To find out how our model picks this highly anticipated matchup, be sure to subscribe to BetQL. The analysis above merely scratches the surface of our extensive simulations and data-driven insights. Don't miss out on the full scope of our predictions and make informed bets with BetQL.