Minnesota Vikings
vs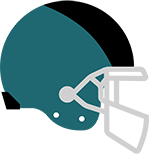 Philadelphia Eagles Prediction
In what promises to be an exciting matchup, the Philadelphia Eagles are heading into their game against the Minnesota Vikings with a solid 69.0% chance of securing the victory, according to our analytics at BetQL. The Eagles will be relying heavily on their dynamic quarterback, Jalen Hurts, who is projected to rush for 53.0 yards and has a 43.0% chance of scoring at least one rushing touchdown. With Hurts leading the charge, the Eagles' offense will pose a considerable threat to the Vikings' defense.

On the other side of the field, Kirk Cousins will be taking charge for the Vikings. In simulations where Minnesota manages to come out on top, Cousins has averaged an impressive 2.63 touchdown passes while limiting his interceptions to just 0.53 per game. However, when the Vikings have fallen short, Cousins' numbers dip slightly, with an average ratio of 1.8 touchdowns to 0.92 interceptions. To support Cousin's efforts in the run game, Alexander Mattison steps up for the Vikings with an average of 58.0 rushing yards and 0.45 rushing touchdowns in victories, compared to 38.0 yards and 0.22 touchdowns in losses.

One key aspect that could work in favor of the Eagles is their defense's ability to force turnovers. Our model gives them a strong 78.0% probability of forcing more turnovers than they commit in this game. It's worth noting that when Philadelphia holds a positive turnover margin, they emerge victorious a staggering 79.0% of the time.

To gain further insights and stay ahead in your betting strategy, don't forget to subscribe to BetQL. Our comprehensive analysis combines cutting-edge data and statistical modeling to provide accurate predictions and valuable information on how our model picks this game. Stay tuned and let BetQL enhance your sports betting experience!