Miami Dolphins
vs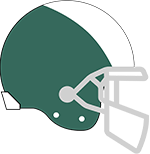 New York Jets Prediction
In what is expected to be a closely contested matchup, the Miami Dolphins are given a slim edge in winning according to our simulations, with a 51.0% likelihood of emerging victorious, while the New York Jets trail closely behind at 49.0%. In games with such a fine margin, turnovers can often hold the key to success. Interestingly, our model reveals that the Dolphins commit fewer turnovers in half of our simulations, and when they achieve this feat, they go on to win an impressive 74.0% of the time. Similarly, the Jets secure victory in 75.0% of simulations where they have the advantage in turnover margin.

Keeping an eye on the running game may also prove to be crucial in determining the outcome of this game. Raheem Mostert has been averaging 53.0 rushing yards per simulation, and if he can elevate his performance to exceed this mark along with scoring at least one rushing touchdown (with a 13.0% chance), he greatly improves his team's chances of winning, boasting an impressive success rate of 91%. On the other hand, Breece Hall has been averaging a solid 88.0 rushing yards per simulation. If he can replicate or exceed this average while finding the end zone at least once (with a 37.0% chance), his team sees their chances of winning rise to an encouraging 78%.

To get a more comprehensive analysis and to see how our model has picked this game, make sure to subscribe to BetQL. Our detailed predictions and insights will provide you with a better understanding of the line and help you make informed wagers. Don't miss out on this opportunity to maximize your chances of success in the upcoming matchup between the Miami Dolphins and the New York Jets. Subscribe to BetQL now!